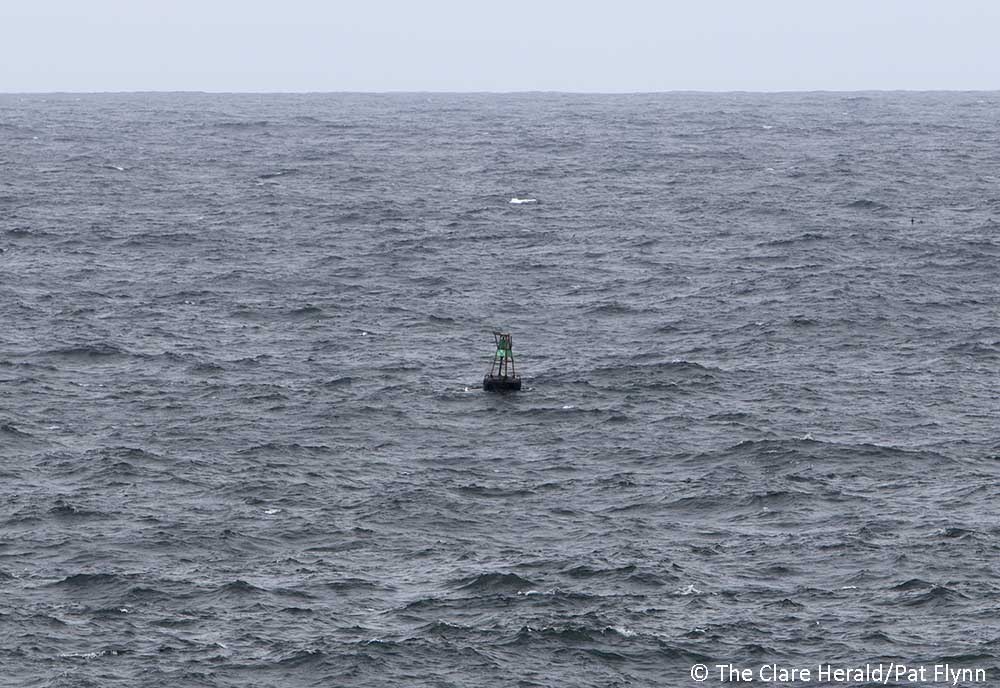 A maritime navigation buoy, which appears to have travelled thousands of kilometres across the Atlantic from Canada, has been discovered off the west coast of Co Clare.
The green buoy, which stands about 12 feet tall and weighs several tonnes, was found on Sunday north of Kilkee about 700 metres offshore from Baltard in Pulleen Bay.
Members of the Kilkee unit of the Irish Coast Guard spotted an object in the water while training off the Blue Pool on Sunday morning. They went to investigate and located the buoy which is badly rusted and bearing only the marks "NQ 1."
The details including all the identifying marks were recorded and sent to the Irish Coast Guard marine rescue sub centre on Valentia Island in Kerry.
Staff there were able to establish that the buoy originated in Canada and believe it may have drifted from as far as Nova Scotia almost 4,000 kilometres away.
Watch officers there have been broadcasting a Radio Navigation Warning to mariners advising them of the location of the buoy and that it it a 'hazard to navigation.'
A local farmer confirmed that the buoy had been drifting in the area between Baltard and the Blue Pool for over about a week. It's understood however that a weighted chain beneath the buoy has prevented it from drifting any further.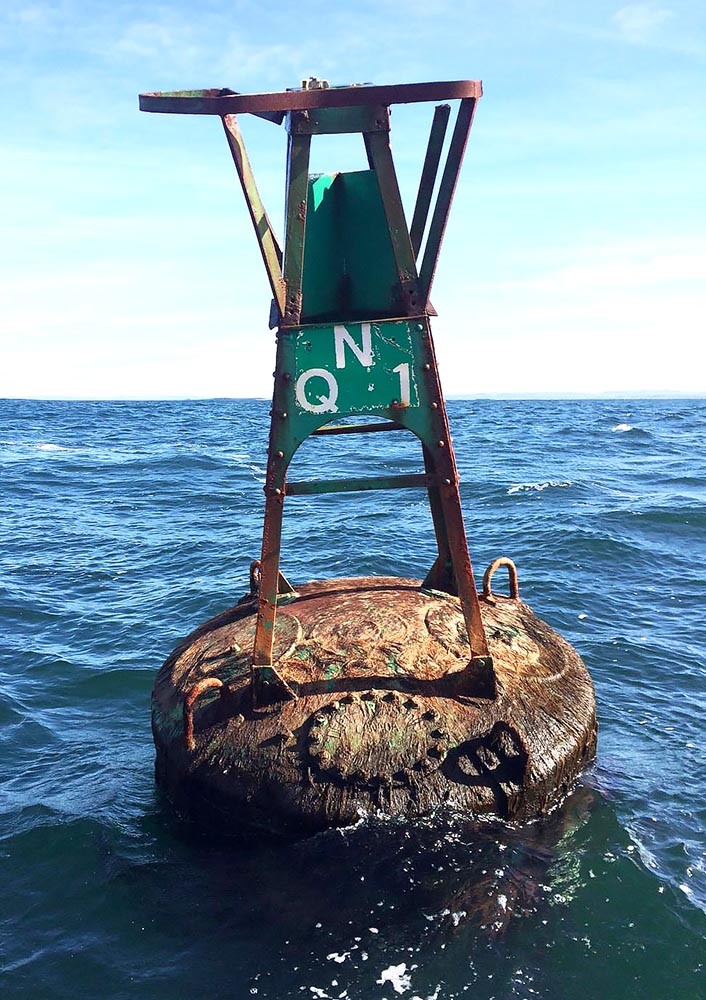 A spokesperson for the Commissioners of Irish Lights (CIL) confirmed: "Our Local Aids to Navigation Inspector is aware of it."
Kilkee Coast Guard volunteers are also monitoring the buoy to ensure that it "doesn't become any more of a hazard than it already is."
Kilkee Coast Guard officer in charge (OIC) Martony Vaughan said: "Our members were training on Sunday morning and spotted an object in the water near the Blue Pool and went to investigate. They located the green navigation marker buoy and documented its description and location and informed staff at Valentia."
"We will keep an eye on it to ensure it doesn't drift further into the path of any shipping but it appears to be remained in the same place for now," he added.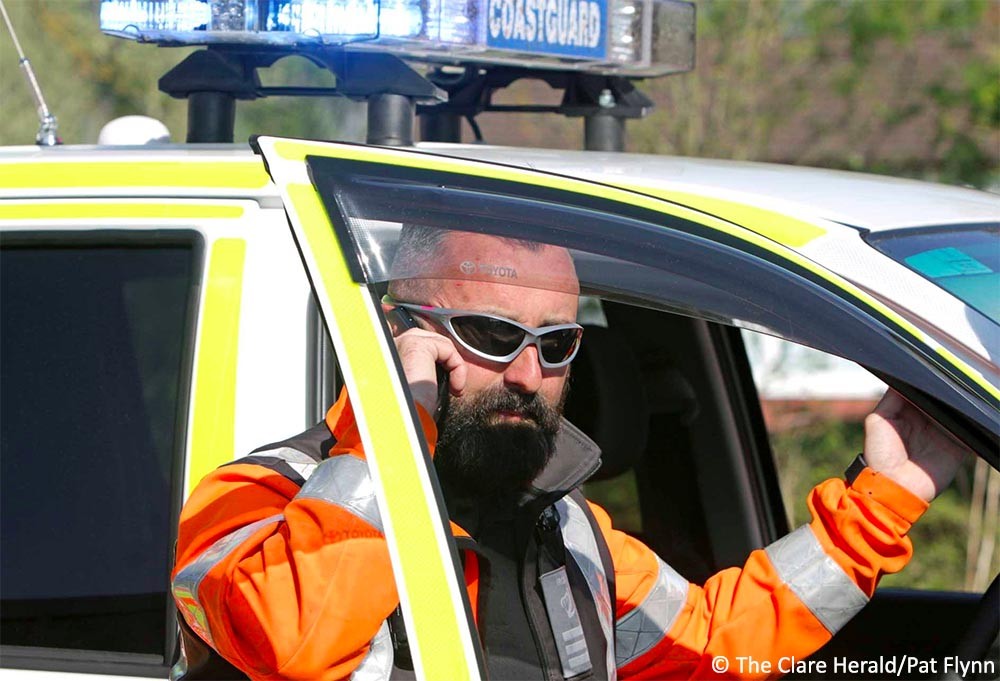 In September 2015, a United States Coast Guard (USCG) life ring and emergency position-indicationing radio beacon (EPIRB) was found on the Clare coast thousands of kilometres where from it was lost overboard in Florida.
The US Coast Guard later confirmed the equipment to be from one of their vessels based at Coast Guard Station Port Canaveral in Florida. Port Canaveral is located 3,900 miles (6,276 kilometres) from Kilkee where the items were discovered.
In February, a tag from a fishing boat that famously survived the 'Perfect Storm' off the US coast in 1991, washed up on Fanore beach in Co Clare.
The tragedy, which resulted in the loss of the fishing vessel Andrea Gail and her crew, later featured in a film starring George Clooney.
The Hannah Boden remains in active service to this day and it was a tag from one of her lobster pots that was discovered on Fanore beach by beachcomber Liam McNamara.