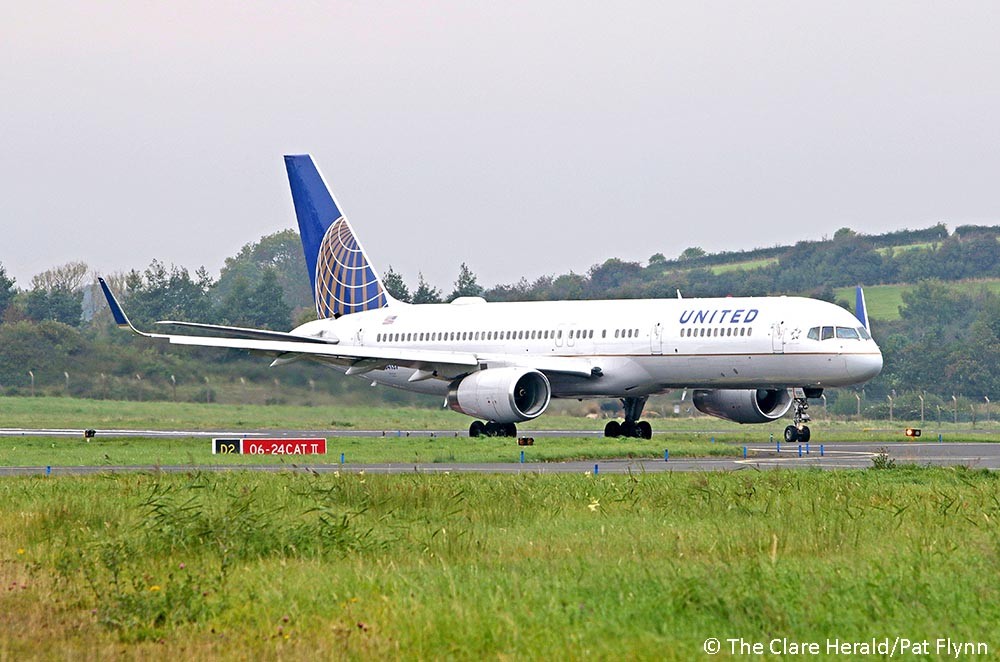 A Shannon bound flight had to fly in circles for several hours to burn off aviation fuel before returning to Newark Airport with a mechanical issue.
United flight UA-25 from Newark, New Jersey departed for Shannon at 8.07pm local time (1.07am Irish time) yesterday but was forced to turn back. There were 133 passengers and a crew of 11 on board.
The flight had climbed to 33,000 feet and was about about 330 kilometres north east of Newark, just south of Boston, when the crew turned around and immediately began to descend to 11,000ft.
The Boeing 757-200 jet entered a holding pattern about 130 kilometres north of Newark where it circled overhead for over two hours.
The flight is understood to have circled 15 times before beginning an approach to Newark.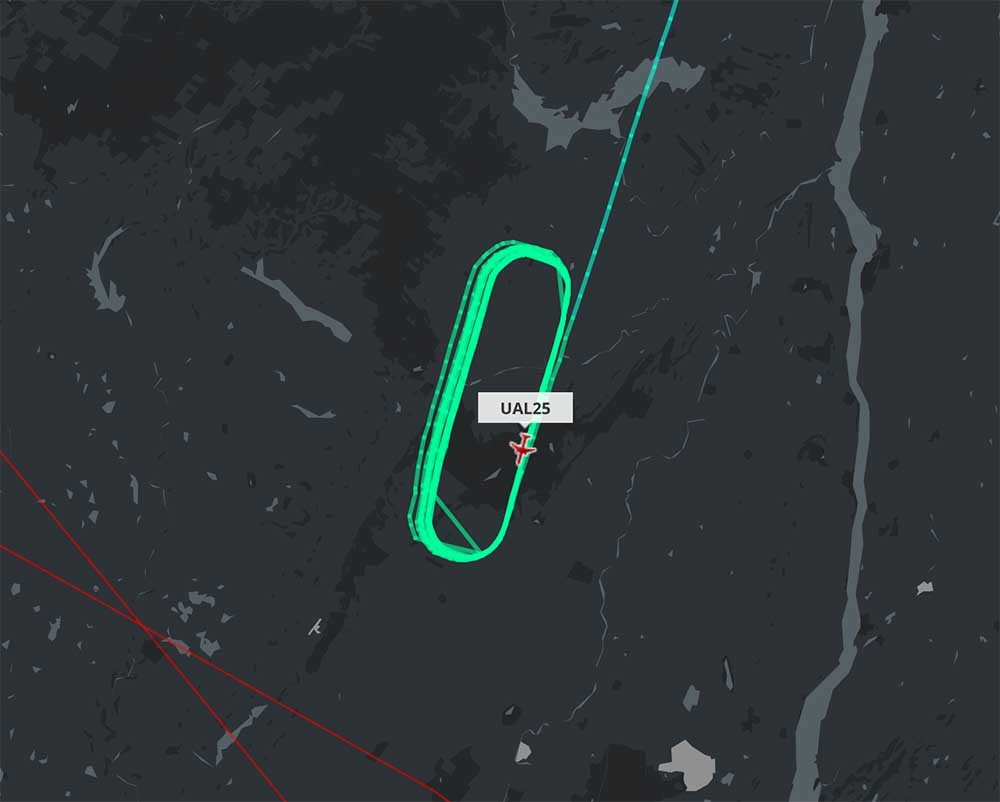 The aircraft had to burn off excess fuel to ensure they touched down within safe landing weight limits. The crew did not declare an emergency.
The jet landed safely at Newark at around 4.45am Irish time while a replacement aircraft was secured to take the passengers onto Shannon about two hours later. The flight arrived in Shannon shortly before 1.00pm yesterday.
In the meantime, the airline flew in a replacement aircraft from London to take passengers from the return leg, flight UA-24, from Shannon to Newark.
That flight, UA-2765, departed Shannon almost four hours behind schedule and just minutes before the delayed inbound flight landed. 
An airline spokesman said: "Our team at New York/Newark provided assistance to customers of flight UA25 (New York/Newark-Shannon) on April 2, 2017, which was delayed following a mechanical issue. We apologize to our customers for the inconvenience caused."
The same flight, on March 31st, was cancelled due to a mechanical issue.
The airline has confirmed that they will "be reaching out to each customer to issue compensation" following that cancellation.
There were 148 passengers affected by the cancellation and arrived in Shannon the following night at around 8.30pm.