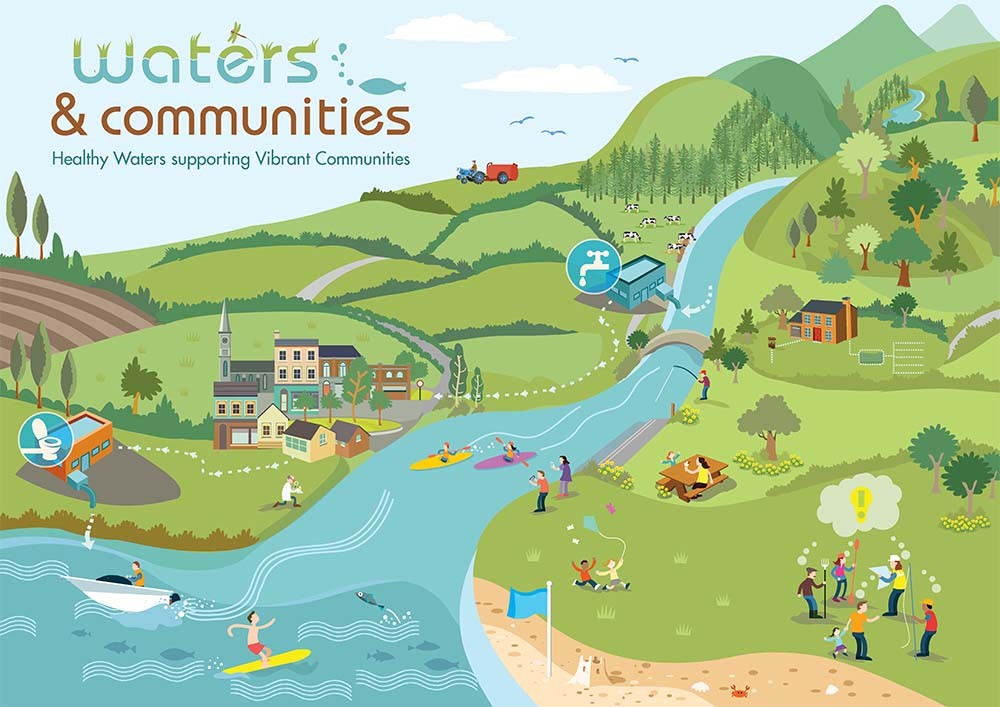 The Waters and Communities Office was set up to engage with local communities and promote public participation in the management of our natural waters.
A series of public meetings will be held over the coming weeks to discuss water bodies in County Clare in the context of the draft River Basin Management Plan.
If you are interested in water quality, biodiversity, heritage, water based recreation and tourism or if there are there issues affecting your local water body, be it a stream, river, lake or coastal area, this is an opportunity for you to have your say.
The public meetings will outline what is included in the draft River Basin Management Plan (2018-2021) along with details on how you can input into the final plan.
The Waters & Communities Office aims to get local communities more involved in protecting and enhancing local water bodies. The public meetings will also provide an opportunity for you to influence policy and local programme measures and projects. The meetings will provide an opportunity to support local communities involved with water initiatives by providing information, technical advice and funding support.
The meetings take place at:
Ennistymon – Falls Hotel Tuesday – 25th April
Scarriff – McNamara's Bar Wednesday – 3rd May
Kilrush – Kilrush Golf Club Thursday – 4th May
Shannon – Oakwood Arms Hotel on Tuesday – 9th May
Ennis in the Temple Gate Hotel on Wednesday the 10th May. All meetings will take place at 7.30pm and all are welcome. Tea and coffee will be provided.
Ruairí Ó Conchúir, Community Waters Officer for Clare, will present information on the draft Plan and facilitate a discussion on different issues and interests emerging including funding opportunities for local community projects.
The meetings will be an important opportunity to network. If you have an interest in a local waterbody, this is an opportunity to share your views about your local river, lake or coastal area. Local knowledge is crucial in helping us get a better understanding of what is happening in the rivers, lakes and coastal areas throughout Co. Clare, and how we can work together to improve them.
We encourage you to come along to these meetings to share your views, opinions and stories about the rivers, lakes and coastal regions in your area. These meetings will provide information on the latest draft River Basin Management Plan and how you can have you're a say in future decision on the management of our local waterbodies.
For information on water quality in your area or to find out what local communities are doing around Ireland, please see  www.catchments.ie and sign up for the Catchments Newsletter. Please also see www.watersandcommunities.ie. For more information contact Ruairí Ó Conchúir 085 808 3715 / 061 496310 or roconchuir@lawco.ie . All welcome – we look forward to seeing you there.