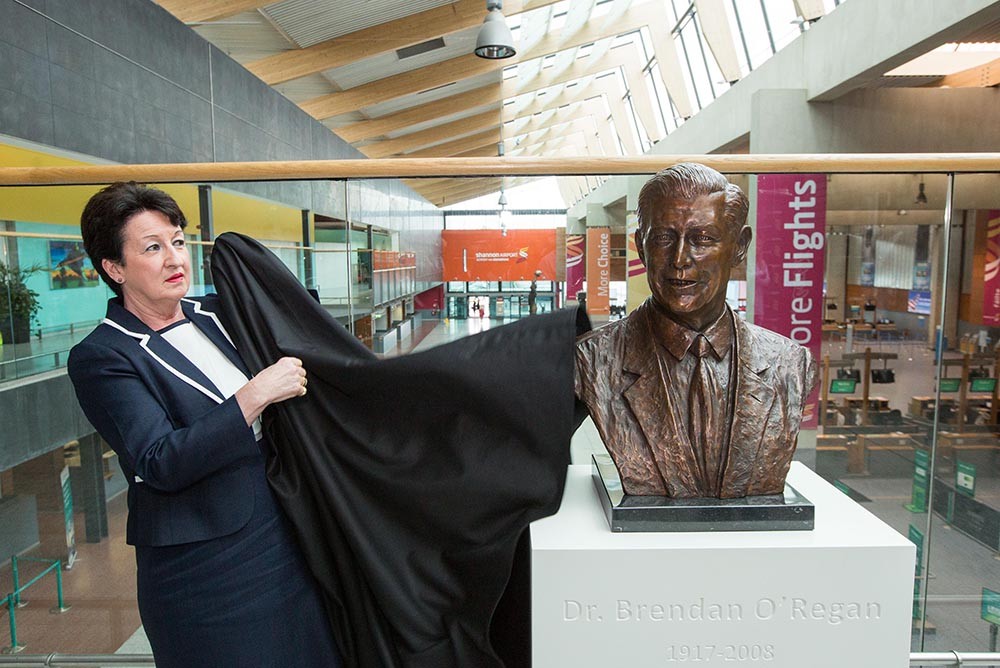 The man behind the establishment of the world's first Duty Free Shop and Free Trade Zone was remembered at Shannon Airport today on the 100th anniversary of his birth.
The late Dr. Brendan O'Regan is credited with spearheading a new era of economic development in Ireland and his achievements were celebrated with the unveiling of a bust at the airport.
O'Regan was the founding father and builder of the blocks on which much of Shannon, the Mid-West region and Ireland's economies were built, and his many world first initiatives continue to bear fruit today.
This short video was shown to guests at the unveiling of a bust of the late visionary Dr Brendan O'Regan at Shannon Airport today.

Posted by The Clare Herald on Monday, May 15, 2017
Among his industrial and tourism initiatives were Duty Free Shopping, which he created 70 years ago this year, and is today a multi-billion euro global phenomenon.
The legendary visionary, a native of Sixmilebridge, Co. Clare, is justly credited with transforming the Mid-West from a region caught in the grip of a desolate post-war depression in the 1940s/50s into a thriving hub of economic  activity.
He was head-hunted in the early 1940's to take over as Catering Comptroller at Foynes flying boat base, the premier transatlantic aviation gateway into Europe at that time.
In 1945 he transferred to the new Rineanna Airport (later renamed Shannon Airport) in the same role, where he set about single-handedly influencing, more than any other person, the future course of economic development on the western half of the island.
He was also responsible for developing the Shannon Free Zone, the world's first Free Trade Zone, which today is Ireland's biggest multi-sectoral business park , employing over 7,000 people in over 130 companies and housing the country's largest cluster of FDI investment outside of Dublin.
Dr O'Regan developed the now world renowned Shannon College of Hotel Management whose graduates include internationally acclaimed college include some of the world's top hoteliers.
He transformed Bunratty Castle into one of the country's leading tourist attractions and this was followed by similar initiatives at Knappogue and Dunguaire castles, ultimately giving rise to Shannon Heritage – Ireland's largest operator of tourist attractions with sites in Clare, Galway, Limerick and Dublin.
Brendan O'Regan also created the regional development agency Shannon Development and was one of the driving forces in the early 1960's behind the development of Ireland's newest town, Shannon Town, which today has a population just short of 10,000.
A bust was unveiled by Shannon Group Chairman Rose Hynes and among those in attendance were members of Dr. O'Regan's family.
Ms. Hynes said: "Dr. Brendan O'Regan was one of the most fascinating and influential people of our time. A renaissance man, a pioneer of regional development, charismatic and charming – who brought a passion and determination to every task he undertook."
"He rarely took "NO" for an answer and he was very driven in pursuit of his projects. He wasn't afraid to think big. His initials "BOR" – in Shannon came to mean 'Bash on Regardless'. He saw opportunities not limitations and his ability to reach for the skies had a transformative effect on this region and beyond. He firmly believed in following your dreams and never giving up on an idea," Ms Hynes added.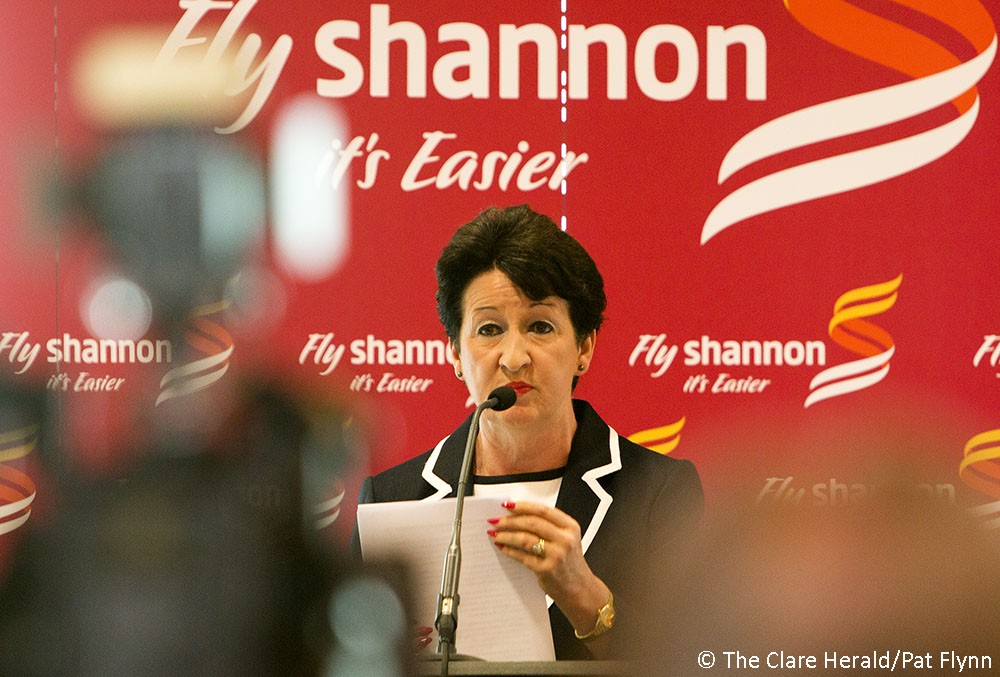 Shannon Group CEO Matthew Thomas: "So much of what is vibrant and good in economic and social terms in the Shannon region and beyond today – is a lasting tribute to Dr. Brendan O'Regan, an innovator, entrepreneur and, ultimately, a great man. Dr. O'Regan's legacy is remarkable in an international context. He was a true altruistic visionary."