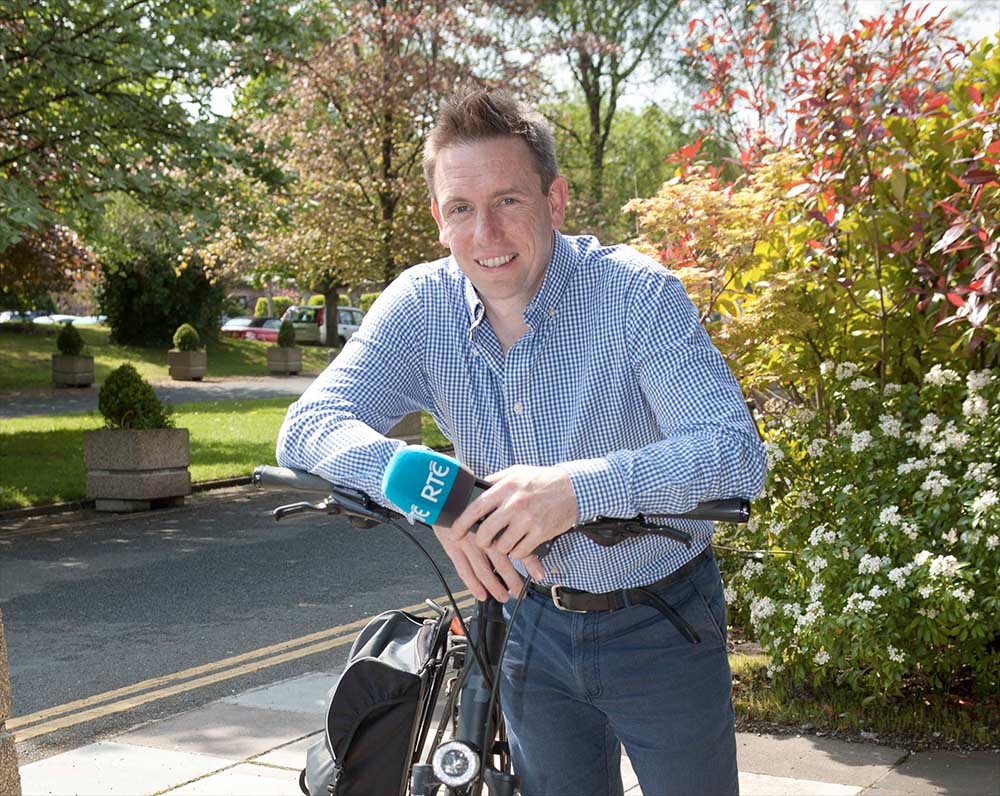 RTÉ Radio 1's Morning Ireland is taking its bike to the country's high roads and byroads to bring interesting unheard stories and voices to the station's listeners. 
The Ireland by bike series will hear the stories of real people at the start of the summer as reporter Cian McCormack travels on his bike for ten days in June stopping in towns, villages and communities from the North West to the South West.
Cian hopes to visit  Mayo, Sligo, Fermanagh, Leitrim, Roscommon, Galway, Clare and Kerry. This is the third 'Ireland by Bike' series.
"I really want to bring listeners to places they don't usually hear from and to get a sense of how communities and people are 'unlocking the potential of rural Ireland," said Cian.
"One of the main themes of the series look at the government's 'Action Plan for Rural Development' which aims to 'unlock the potential of rural Ireland'. But what I really want to focus on are the stories of people on the ground," Cian added.
"During the series I will talk to local people and communities in towns and villages to see how they are unlocking their rural potential with private enterprise, community projects, tourism and festivals," said Cian.
"I'm hoping people and communities will contact me before I start cycling so that I can organise to meet them.  Maybe, they are running an interesting local festival or have something positive to tell us," said Cian.
Cian will cycle on his making daily reports on Morning Ireland from Wednesday 14th June Friday 23th June.
Contact Cian at irelandbybike@rte.ie