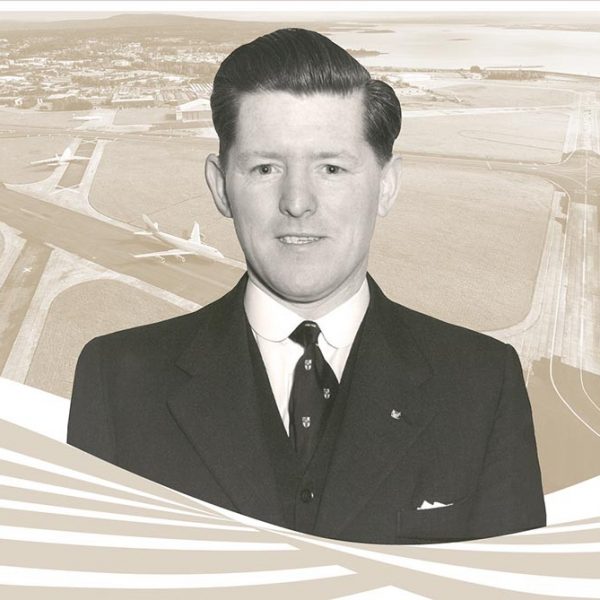 The man credited with transforming the mid-west of Ireland and beyond from an underdeveloped location into a dynamic economic and industrial region, will be honoured at Shannon Airport today.
A bronze bust of Dr. Brendan O'Regan will be unveiled at the airport this morning to mark this special occasion.
The event will mark the unrivalled legacy left by Dr. O'Regan through a range of far-seeing initiatives – some of which have been replicated the world over – that transformed the Mid-West of Ireland and beyond from an underdeveloped location into a dynamic economic and industrial region where tens of thousands of jobs today can be linked back to the Co. Clare man's vision and entrepreneurship.
Among the initiatives Dr. O'Regan spearheaded were the development Shannon Airport into the first aviation gateway for commercial travel into Europe – today Shannon offers services to 35 international destinations across the UK, Europe and the US
Developing at Shannon Airport the world's first duty free shop – a phenomenon that now exists the world over
Developing the Shannon Free Zone, the world's first Free Trade Zone – Ireland's biggest multi-sectoral business park which today employs over 6,500 people and houses the country's largest cluster of FDI investment outside of Dublin. This model for the world-first Special Economic Zone (SEZ) has been replicated the world over
Developing the now world renowned Shannon College of Hotel Management – graduates of the internationally acclaimed college included some of the world's top hoteliers
Transforming Bunratty Castle from an old Irish ruin into one of the country's leading tourist attractions. This was followed by similar initiatives at Knappogue and Dunguaire, and the Craggaunowen visitor attraction, ultimately giving rise to Shannon Heritage – Ireland's largest operator of tourist attractions and which now operates seven visitor centres/attractions
Creating regional development agency Shannon Development, to advance the economic development of the Mid-West
Dr. O'Regan was also actively involved efforts to advance peace and resolve conflict arising from troubles in the North and in 1978 founded Cooperation North to help break down cross border divides through economic, cultural, and social cooperation between the Republic of Ireland and Northern Ireland.