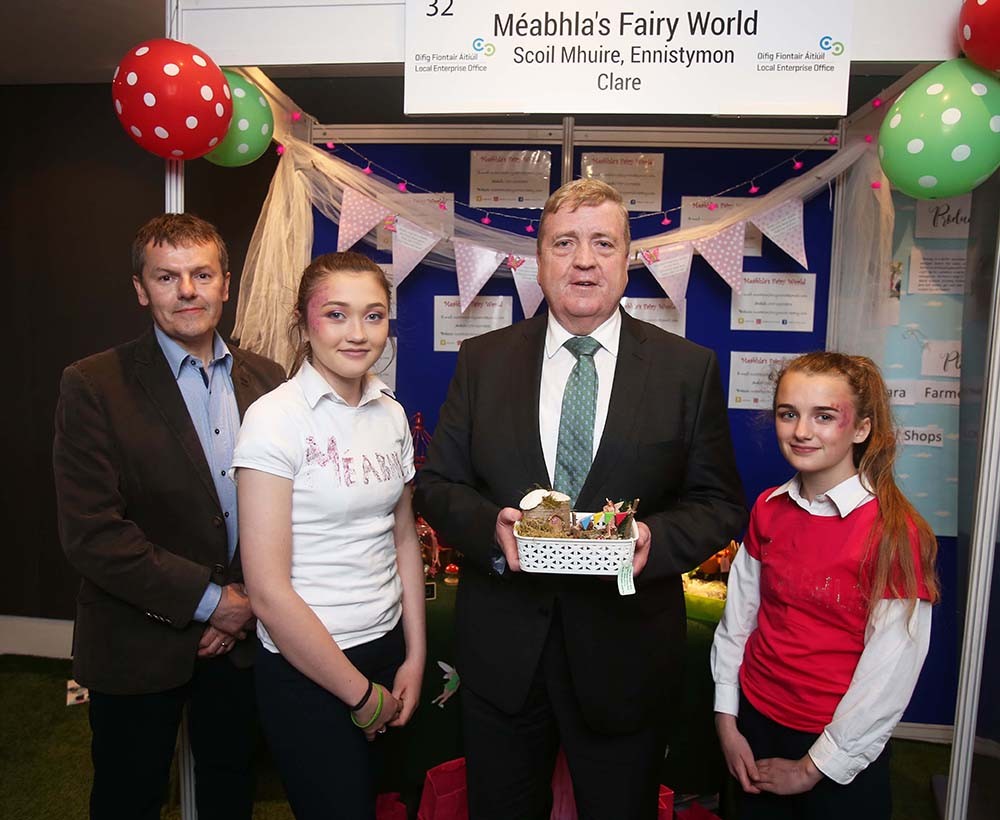 Teenage entrepreneurs from County Clare have won an award at the Student Enterprise Programme National Finals this week, organised by the Local Enterprise Offices (LEOs) for secondary schools.
Méabhla's Fairy World, the work of Méabhla Mullane and Kayla Sheridan of Scoil Mhuire Ennistymon, won the Best Display prize in the intermediate category, in front of more than 500 guests at the awards ceremony in Croke Park on Wednesday, 3rd May.
The LEO-run Student Enterprise Programme started in 2003 and more than 150,000 secondary school students have taken part over the last fifteen years, researching and setting up their own businesses.  This year's Student Enterprise Programme attracted 22,000 student participants from 620 secondary schools around the country. The year-long programme helps each student to gain the skills and practical knowledge of running a real-life business.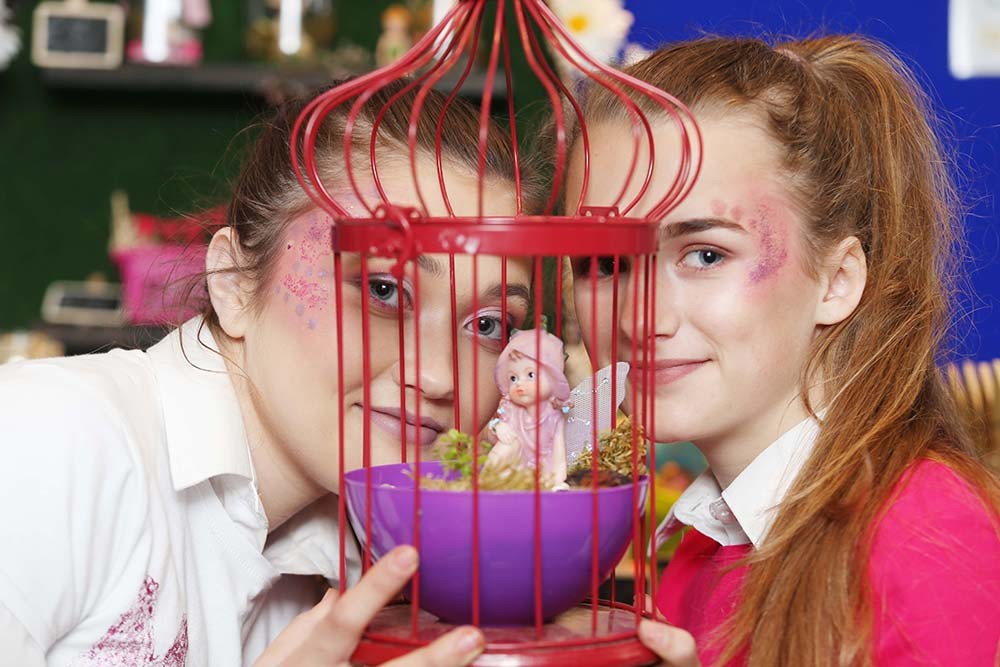 Congratulating this year's winners and their schools, Pat Breen, T.D., Minister of State for Employment and Small Business, said: "Entrepreneurship is the backbone of our economy, which is why this Student Enterprise Programme and Awards is so important. Getting students learning about enterprise and providing the opportunity for them to learn by doing, at an early age, lays the foundations for successful entrepreneurship in the future."
Padraic McElwee, Head of Enterprise with Local Enterprise Office Clare, said, "The Student Enterprise Programme is growing in popularity every year and our local schools are very committed to supporting youth entrepreneurship. Principals, teachers, boards of management and importantly the student themselves, deserve huge credit for their dedication, innovation and hard work. Working in close partnership with local schools across the county, the Local Enterprise Office is helping to nurture our next generation of entrepreneurs and business leaders."
Further details about the next Student Enterprise Programme, which begins in September, are available through www.studententerprise.ie.