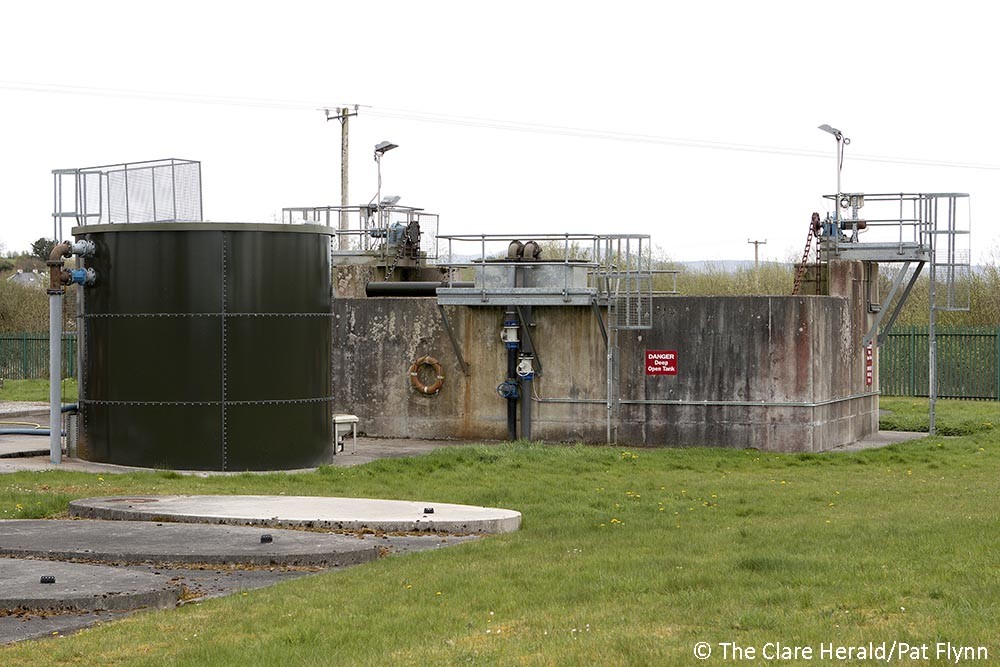 Irish Water says it has made significant progress in addressing issues at Clare's water supply schemes which are on the Environmental Protection Agency's Remedial Action List (RAL).
The Remedial Action List is updated quarterly by the EPA. Irish Water has a prioritised programme of investment for all schemes on the list and the current updated RAL which showed a reduction from 99 to 90 schemes is a reflection of this progress. By 2021 the utility aims to reduce the number of schemes on the RAL to zero.
There are currently five schemes in Co Clare on the RAL, serving a total population of approximately 10,000. They include the supplies in Carron and Turlough in North Clare where Irish Water has carried out extensive upgrade work in recent months, resulting in the removal of long-standing boil water notices affecting 500 people. As a result of this work it is hoped that these supplies will be removed from the RAL by June 2017. An upgrade of the disinfection system for the Kilkeedy supply has also been completed and data is currently being gathered to enable its removal from the RAL.
The Ennistymon supply remains on the RAL due to elevated levels of THMs, or trihalomethanes. These are chemicals formed by the reaction of naturally occurring dissolved organic material and chlorine which is used for disinfection in order to protect against pathogenic bacteria.
Irish Water has put in place the first national THM plan and a prioritised programme of investment to address all inadequacies in drinking water parameters including THMs. By 2021 the utility aims to reduce the number of schemes on the RAL to zero with an investment of €327 million in upgrading water supplies at risk from THMs.
A programme of work has been put in place to address the THM issue at the Ennistymon supply, and detailed design work is currently underway. The work is expected to be complete in December 2018.
Speaking about the RAL and the ongoing work in Clare, Irish Water's Regional Operations Manager, Katherine Walshe said: "Irish Water and Clare County Council remain committed to ensuring the delivery of clean and wholesome water in the county.
"As a single utility Irish Water is able to conduct a comprehensive evaluation of the performance of Ireland's drinking water production plants and where serious compliance challenges are found they can be tackled more effectively and efficiently."