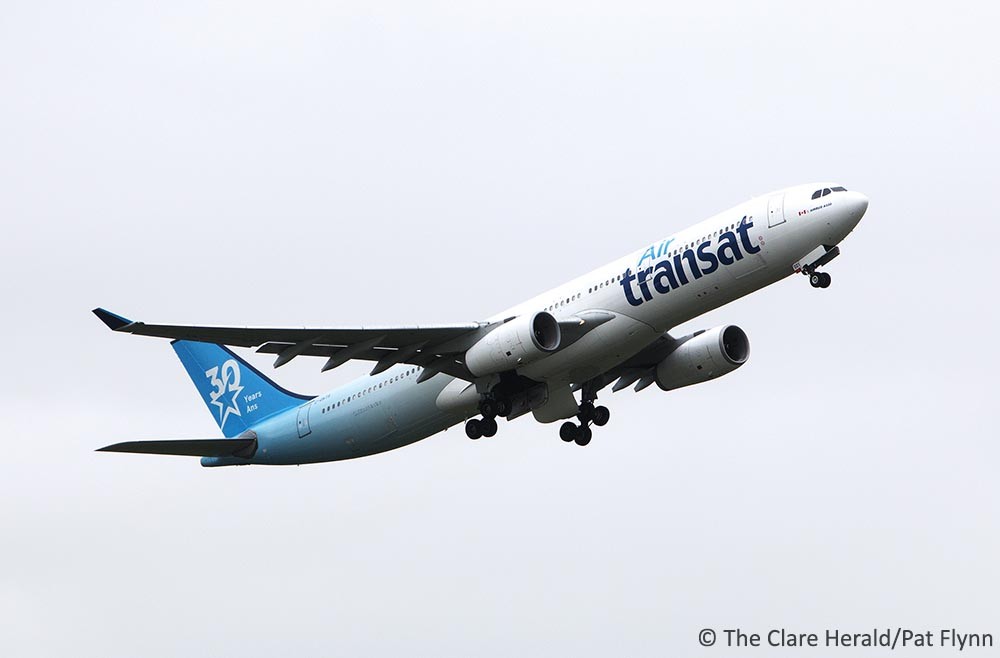 A transatlantic flight diverted to Shannon Airport this morning after two passengers, including a young girl, required medical attention.
Air Transat flight TS-722 was travelling from Toronto, Canada to London Gatwick when the crew declared a medical emergency.
The crew reported they had a male passenger in his late 50's had suffered a suspected heart attack.

Later, the pilot reported that a young girl had sustained a 'bump' to her head. It's understood the child struck her head after suffering a fit.
The flight was about an hour west of Shannon at the time. The Airbus A330-300 landed at 9.07am and taxied directly to the terminal where ambulance paramedics and airport authorities were waiting.
It's understood that the male passenger was removed to University Hospital Limerick for treatment while the young girl was able to continue her journey to London after being examined by paramedics.
The flight continued its journey to Gatwick at 10.34am.