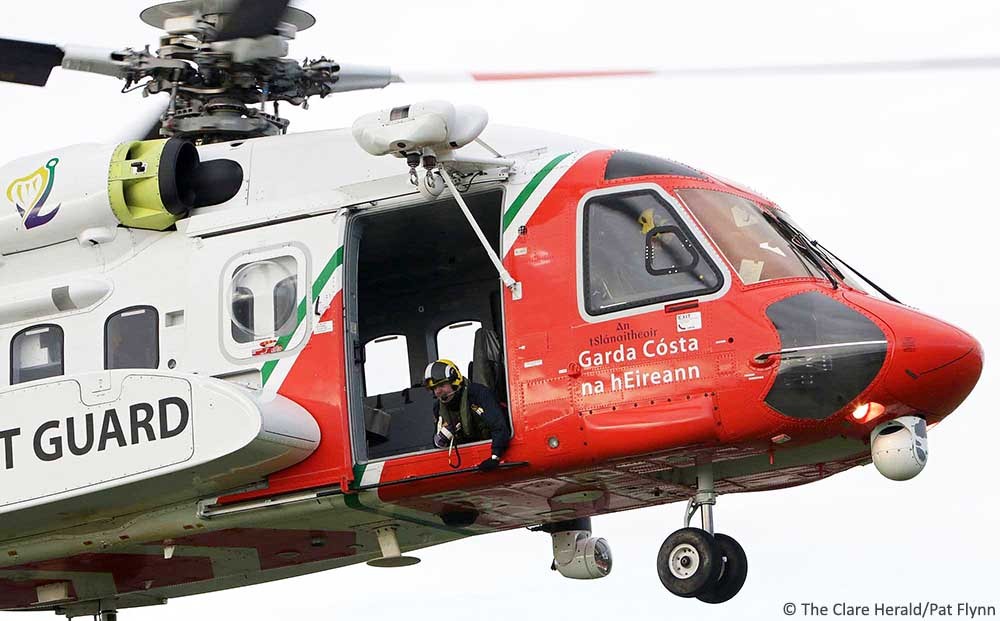 A man in his 60's was airlifted to hospital on Saturday after he was seriously injured in a farm accident in Co Galway.
The incident happened on Saturday morning at Looscaun near Woodford. The man is understood to have been saving hay when he became trapped in machinery.
The alarm was raised and two ambulances responded to the incident. On arrival at the scene, paramedics quickly assessed the injured man and decided he should to be airlifted to hospital.
The National Aeromedical Co-ordination Centre (NACC) requested assistance from the Irish Coast Guard helicopter.
The Shannon based search and rescue helicopter, Rescue 115, was dispatched to the incident. The two nearest hospitals, in Galway and Limerick, were over an hour away by road however the helicopter was able to complete the journey in a matter of minutes.
In the meantime, the Killaloe (Clare) unit of the Irish Coast Guard was tasked to secure a safe landing site for the helicopter and to assist the ambulance paramedics.
The injured man was initially airlifted to University Hospital Limerick for treatment but is understood to have been transferred to University Hospital Galway later.
Details of the man's condition were not available.