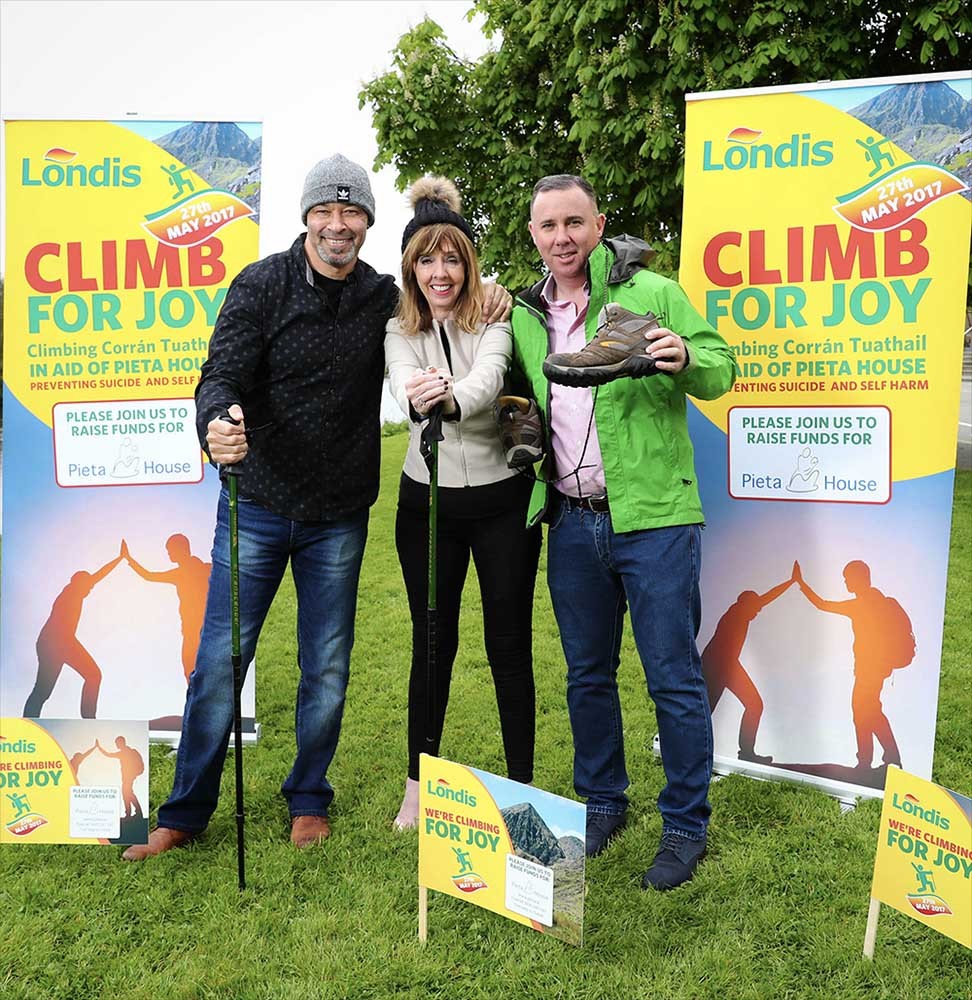 McNamee's Londis, Miltown Malbay, Co Clare will join over 165 other Londis retailers and their friends and take part in Climb for Joy, which involves scaling Ireland's highest mountain, Carrauntoohil in Co Kerry.
The event will take place on Saturday (27th May) in order to raise money and awareness for mental health charity, Pieta House.
Paul McGrath was on hand recently to lend his support for the launch of Londis Climb for Joy and acknowledges the vital work Pieta House carries out each day in local communities across Ireland by providing free and therapeutic care for people who are in suicidal distress and those with mental health issues.
According to Kevin McNamee, Londis Miltown Malbay, "We are really looking forward to the climb. Pieta House is a very worthy charity and it's important to have this type of support in our community. Anyone who wishes to sponsor us and donate to Pieta House can do so in store."
Londis began its partnership with Pieta House in 2016 when over 30 retailers put their fears aside and undertook parachute jumps for the Londis Jump for Joy event last May at The Irish Parachute Club, in Clonbullogue, Co Offaly. The initiative raised over €35,000 for Pieta House.
Following that success, even more Londis retailers, their family and friends are getting involved this year and they are all set to embark on the challenging climb of Carrauntoohil this month, which will surely be a tough but rewarding experience.
Senator Joan Freeman, Founder of Pieta House said, "We would like to extend our thanks to Londis for partnering with Pieta House. Without this kind of support, we would be unable to provide our services to those in need and highlight the issue of mental health in Ireland. Londis is making a real difference to those with mental health issues through this partnership."
Pieta house are located in nine towns around the country; Ballyfermot, Lucan, Finglas, Cork, Tralee, Limerick, Roscrea, Waterford and Tuam and their goal is to have a Pieta House within 100kms of every person in Ireland.