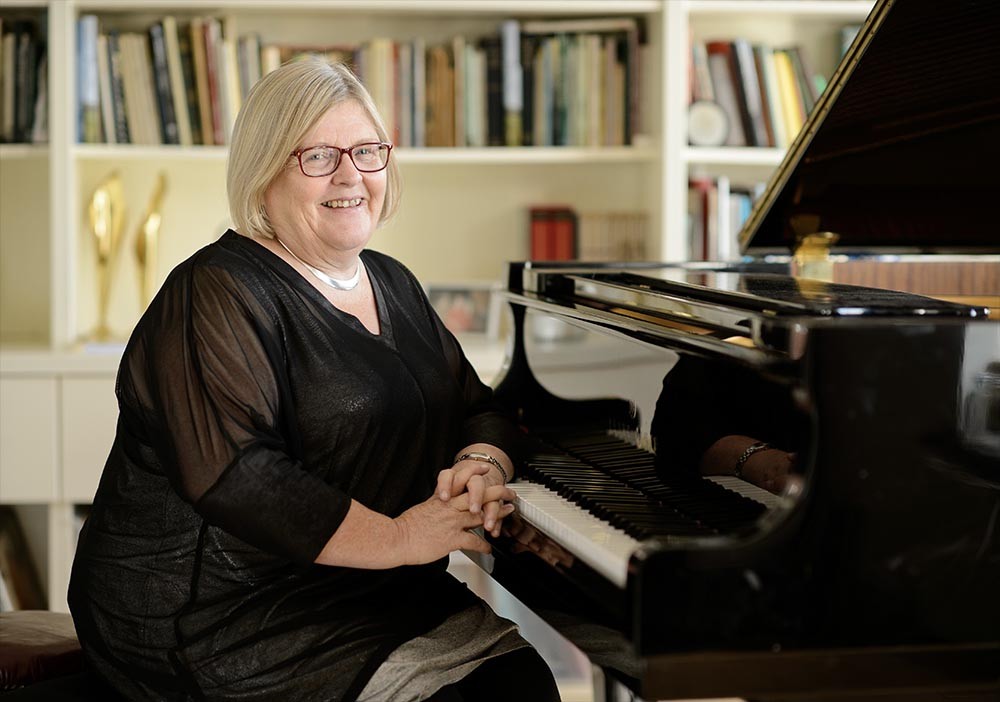 An inspiration and mentor to many Clare musicians, and an outstanding ambassador for the traditional arts in Clare, glór has confirmed the winner of this year's annual MÓRglór award is Geraldine Cotter.
From Ennis, County Clare, Dr. Geraldine Cotter is a well-known tin whistle and piano player, teacher and researcher. Currently lecturing in Mary Immaculate College, Limerick, she also taught for over ten years at the Irish World Academy of Music and Dance, University of Limerick.
She taught music at secondary level for twenty-five years and teaches and performs regularly at summer schools internationally, including Scoil Samhraidh Willie Clancy; Masters of Tradition, Bantry House; Minnesota Irish Music Weekend; Festival Internazionale di Musica Irlandese, Bondeno, Italy; Return to Camden Town Festival, London; Blas Summer School and Gaelic Roots at Boston College. A committed teacher and educator, Geraldine spent time in the late 70's collecting music and songs in North Co. Kerry for an archive that is kept in Muckross House in Killarney.
Geraldine comes from a family of musicians, including her brother Eamonn, well known flute player and manufacturer. Her mother Dympna, originally from Kilmihil, who taught piano in Ennis for over 60 years, was her first piano teacher. Her husband John Boyd and children Meadhbh, Cillian and OIsin are talented musicians. Geraldine has produced in excess of twenty albums as a recording artist, including her debut solo album Piano+. She is an accomplished piano accompanist and tin whistle soloist, and has performed with many extraordinary musicians over the years. She is a member of the Boruma Trio and Shaskeen.
Her publications include the recently published Transforming Tradition: Irish Traditional Music in Ennis, County Clare 1950-1980, Rogha- Geraldine Cotter's Choice (2008), Seinn an Piano (1996), the first tutor ever published for piano players wishing to play traditional Irish Music, Geraldine's Cotter's Tin Whistle Tutor, which is based on original field research on Micho Russell's tin whistle playing.
She features regularly on television and radio programmes and has contributed to the documentaries Céard an Cheoil, Canúintí, Geantrai and Gradam Cheoil TG4.
On Saturday 14 October, the people of Clare will come together to acknowledge a depth of gratitude to Geraldine and her tireless efforts in promoting Irish Traditional Music with a concert in glór featuring some of the most renowned traditional musicians and singers in the country and the county. Event information and booking details can be found here.