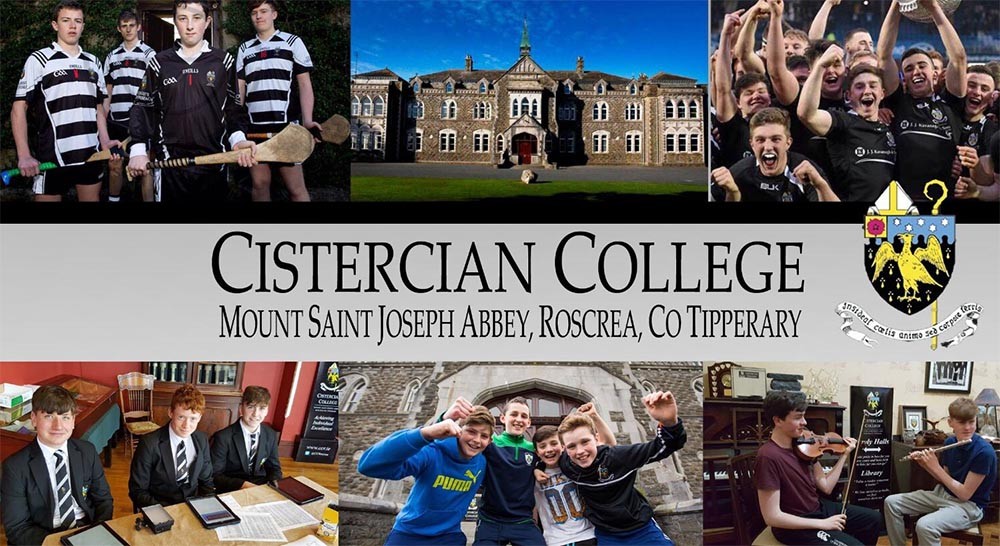 A top boarding school that was almost forced to close earlier this year has announced that a number of significant scholarships will be made available to candidates starting in September 2017.
Cistercian College Roscrea has confirmed that scholarships have been made possible thanks to hugely generous contributions from Past Pupils.
The scholarships will be awarded for excellence in academics, music, hurling and rugby and are available to potential 7-Day, 5-Day and Day Boarders. The value of awards can be as much as 50% of the annual fees and so it is expected that there will be widespread interest with applications being accepted from today.
Cistercian College is situated in the stunning setting of Mount Saint Joseph Abbey, only five minutes from the M7 motorway.
The school which has regularly ranked among Ireland's top ten institutions for academic results and boasts an impressive musical department has recently won the Leinster Rugby School's Senior Cup and All Ireland School's hurling title.
These contributions are seen as a hugely significant expression of belief in the school's ability to continue providing the highest standards in schooling.
Earlier this year it had been announced that Cistercian College would close due to falling numbers, but a new business plan developed by a group of parents and Past Pupils was accepted by the trustees.
This business plan included the addition of 5-Day Boarding and Day Boarding options along with 7-Day Boarding which had been the only option available to students for the previous 112 years.
Chairperson of the Admissions Sub Committee Inez Heenan, who's son Manus is a third year student in CCR, says that her son's love of the school is what drove her to become involved.
"Manus has fallen in love with CCR. He plays for the school's Junior Cup rugby team, is a member of the orchestra and he has also been a part of the school's musical production every year. But above all it is the other boys, the sense of community and the commitment of all the school staff that has made this such a wonderful experience for him".
Cistercian College are inviting expressions of interest in these scholarships by contacting Séamus Hennessy on 086 8666387 or admissions@ccr.ie