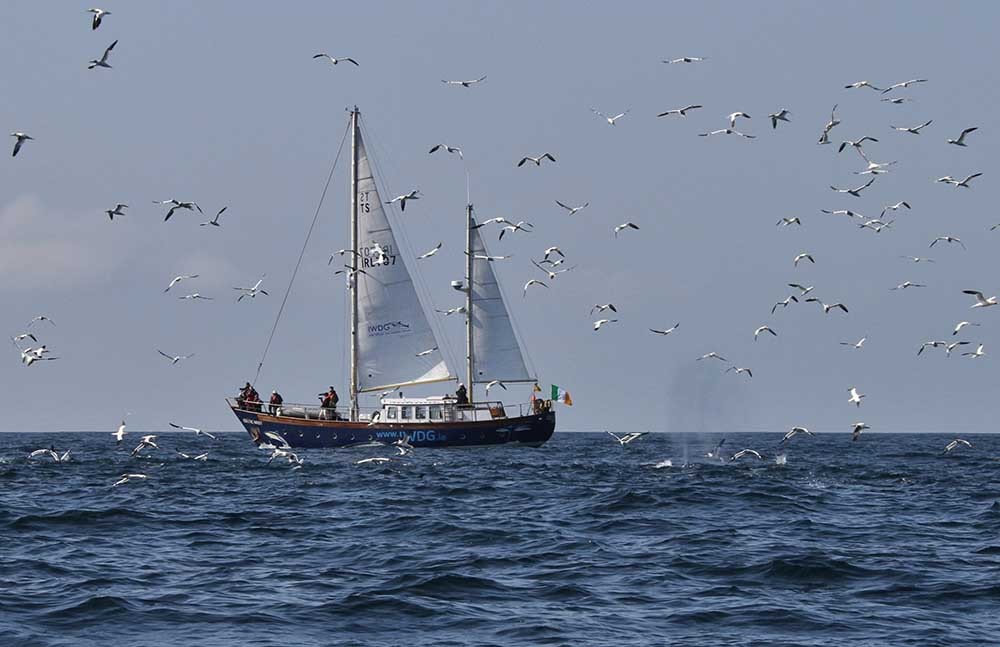 The Irish Whale and Dolphin Group (IWDG) has been invited to the Dublin Port Riverfest this Bank Holiday weekend.
The IWDG research vessel (RV) Celtic Mist will take part in the Parade of Sails from Dun Laoghaire to the River Liffey; arriving at the north quays in the early afternoon.
The Celtic Mist will then be berthed and open to members of the public on Saturday, 3rd and Sunday 4th June at the Grand Canal Dock, in front of the Bord Gáis Energy Theatre. The IWDG will also have a stand at the festival's Village (along the north quays), where you can find out about Ireland's whales and dolphins.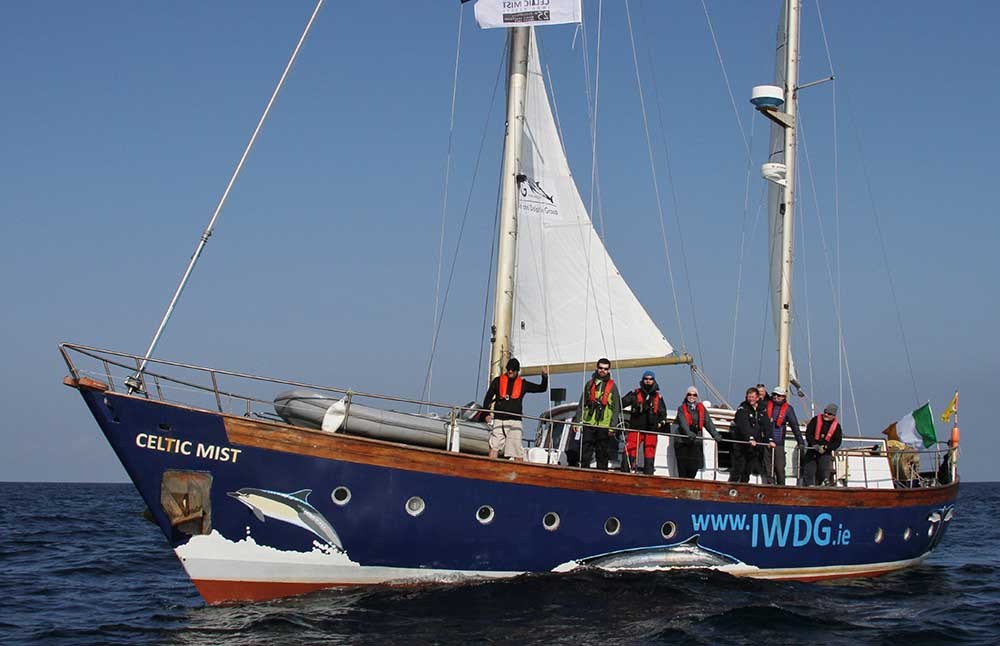 The Celtic Mist will depart Riverfest for Drogheda on the morning of Monday, 5th June to take part in the Drogheda Festival before continuing its sanctuary tour to carry out cetacean research and raise awareness of the importance of Irish waters as a whale and dolphin sanctuary.
After Drogheda, the vessel will head to Cork and then to Seafest in Galway. The Celtic Mist is crewed by IWDG members and has marine biologists onboard to record sightings and conduct education.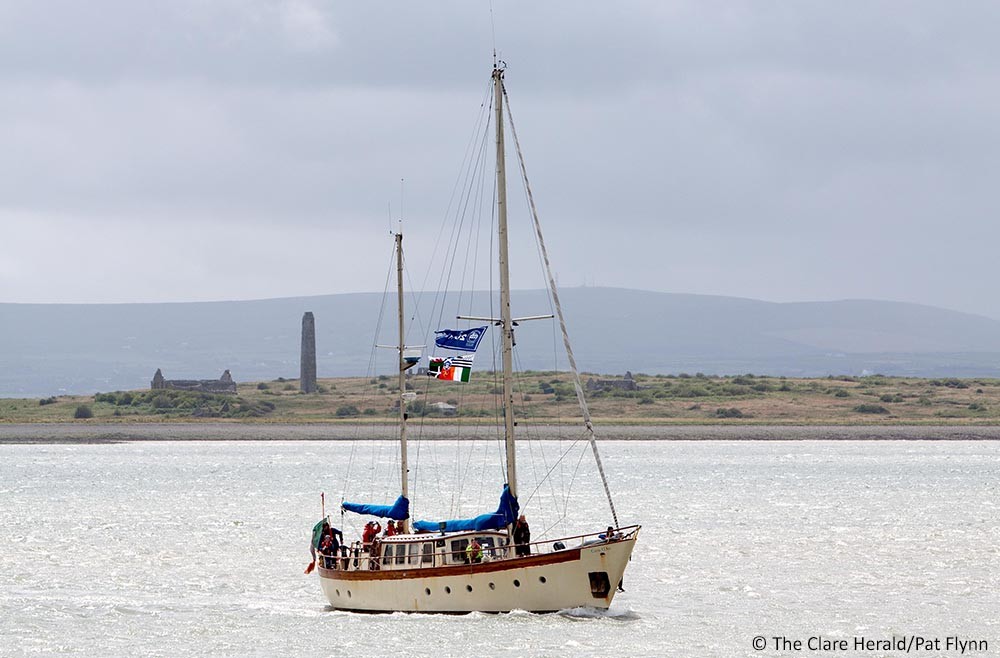 The R.V. Celtic Mist is a 56ft (17m) steel-hulled ketch, which was generously donated to the Irish Whale and Dolphin Group by the Haughey family in the spring of 2011. Originally named La Tina of Hamble and docked in La Palma, Majorca, the vessel was bought by the late former Taoiseach, Mr Charles Haughey, in 1988.
Following a re-fit at a cost of over £75,000 punts (which included a teak and mahogany interior), the vessel was re-named the Celtic Mist. Upon receiving the vessel in 2011, IWDG volunteers and contractors undertook an extensive makeover to make the Celtic Mist into a working research vessel.
In 2016, the Irish Whale and Dolphin Group (IWDG) celebrated the 25th anniversary of the declaration of Irish waters as a whale and dolphin sanctuary by undertaking a tour around the Irish coast on the Celtic Mist. The 2017 tour is to continue this celebration.