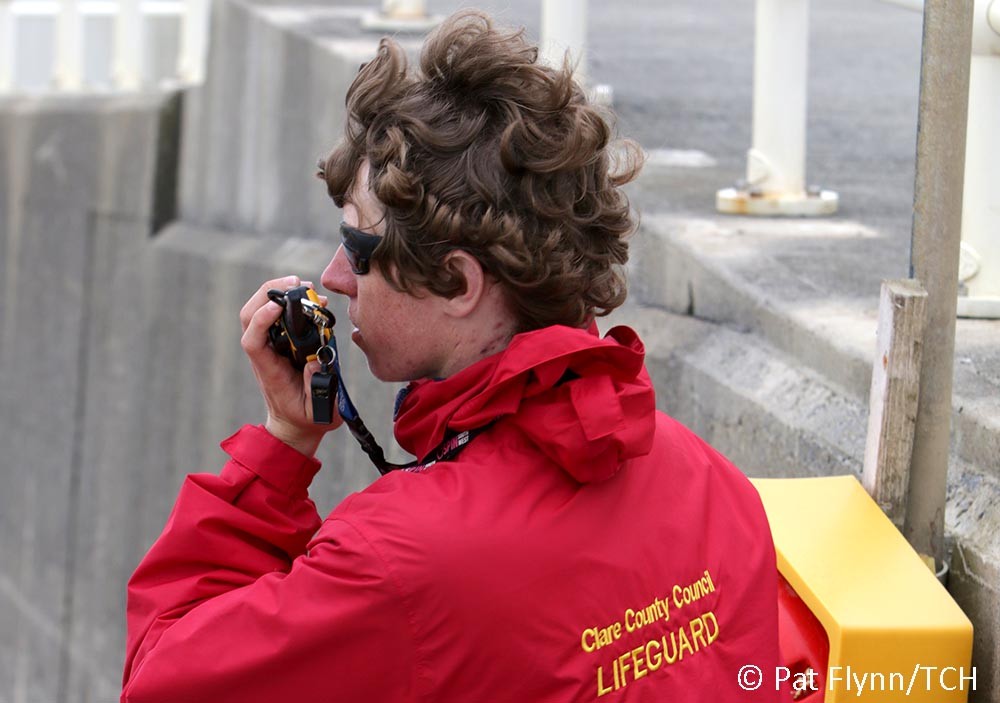 For the first time ever during the month of June, Clare County Council has extended lifeguard cover at the county's four main beaches beyond the weekend.
The Local Authority has confirmed that lifeguard cover was provided at Kilkee, Lahinch, Spanish Point and Fanore today and from Wednesday from 3.30pm to 7.30pm to cater for the large number of people visiting the beach in the late afternoon and evening during the current fine spell.
With forecasts of continued dry and warm weather over the next 48 hours, Clare County Council also is urging members of the public to be extra vigilant when participating in water-based activities.
The ongoing good weather has seen a significant increase in the number of people taking to Clare's waterways on leisure crafts and boats, as well as to the water at bathing locations throughout the county.
Clare McGrath, Water Safety Development Officer with Clare County Council, is asking people to swim only in lifeguarded areas denoted by the lifeguard flags (red over yellow flags).
She explained: "I would urge members of the public to observe notices on any beach or where they want to swim, and to observe the Lifeguard's rules and regulations regarding off limit swimming locations. Anyone who sees a water user in difficulty should summon help immediately. Children should be supervised at all times when near water, while people should also be wary of the locations of ringbuoys."
Regarding those taking to Clare's waterways on leisure crafts and boats, Ms. McGrath said: "Before entering the water, people are advised to check local weather conditions. People are also asked to wear correctly maintained and fitting lifejackets that are suitable for the activity and to ensure their craft is fit for purpose. Under no circumstances should alcohol be consumed prior to entering the water."
Lifeguard cover is provided at weekends during June and full-time during the months of July and August from 11.00am to 7.00pm at Clare's Blue Flag beaches in Spanish Point, Lahinch, Spanish Point, Fanore, Whitestrand Doonbeg, Ballycuggeran, Mountshannon, Cappagh Pier, Kilkee and Whitestrand Miltown Malbay. Full-time cover will commence at Bishops Quarter (Ballyvaughan) and Seafield on 1st July.