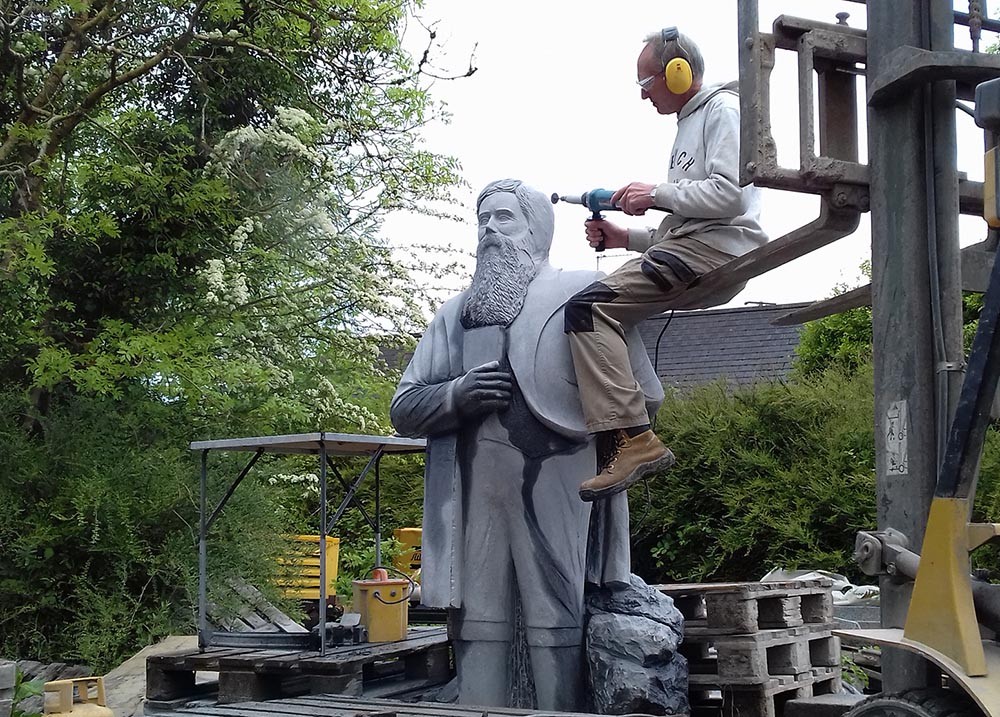 An impressive new statue of the founder of the GAA will be unveiled later this month at Cusack Park.
It has taken Michael Eamonn and John McTigue six months to sculpt the statue from a single block of Limestone weighing 5 tons.
The McTigue family have been carving unique memorials and sculpture for 3 generations.
The most notable, in recent years, were the headstone of former Taoiseach Charles J Haughey, the Sean Maguire sculpture in Cavan, and the sculpture at the Turnpike, unveiled by Muhammad Ali, on his historic visit to Ennis.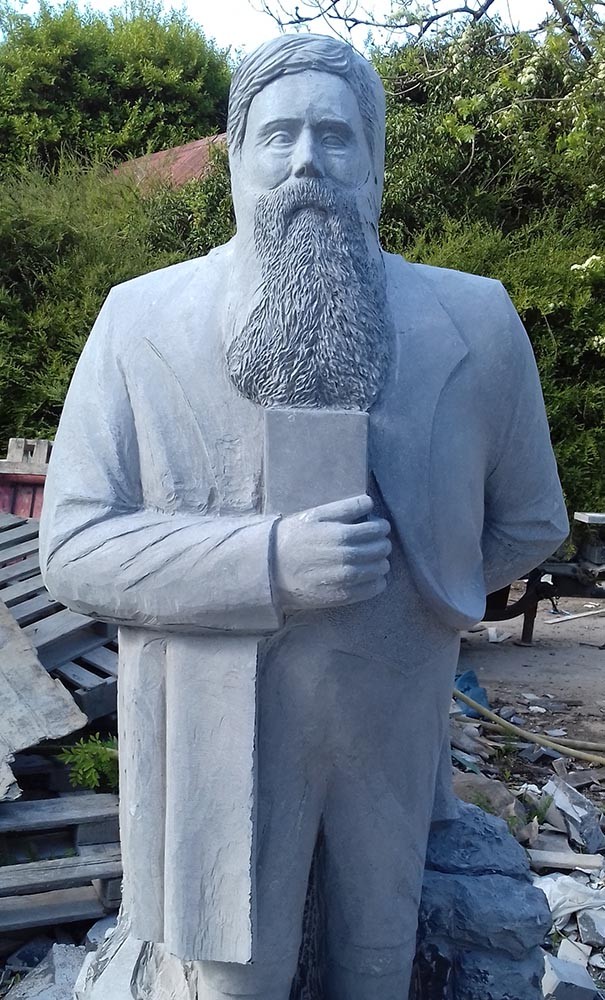 The stone was quarried by McKeon Stone of Stradbally Co Laois. McKeon's are the only remaining fully Irish owned Limestone quarrying company for this work,  and are recognised as suppliers of the best blue limestone in Europe.
"It is inspired by Michael Cusack as a scholar, teacher and visionary. It captures him emerging from the rugged Clare landscape and releasing the Irish heritage of the GAA from the limestone terrain of the Burren," Michael McTigue said.
"We are honoured to be able to to use our skills to create this historic sculpture. The main motivator of the project has been Naoise Jordan, a native of Whitegate who hurled for Clare in the 1967 Munster Final," he added.
The statue will be unveiling on the 28th June by Micheal O'Muircheartaigh.