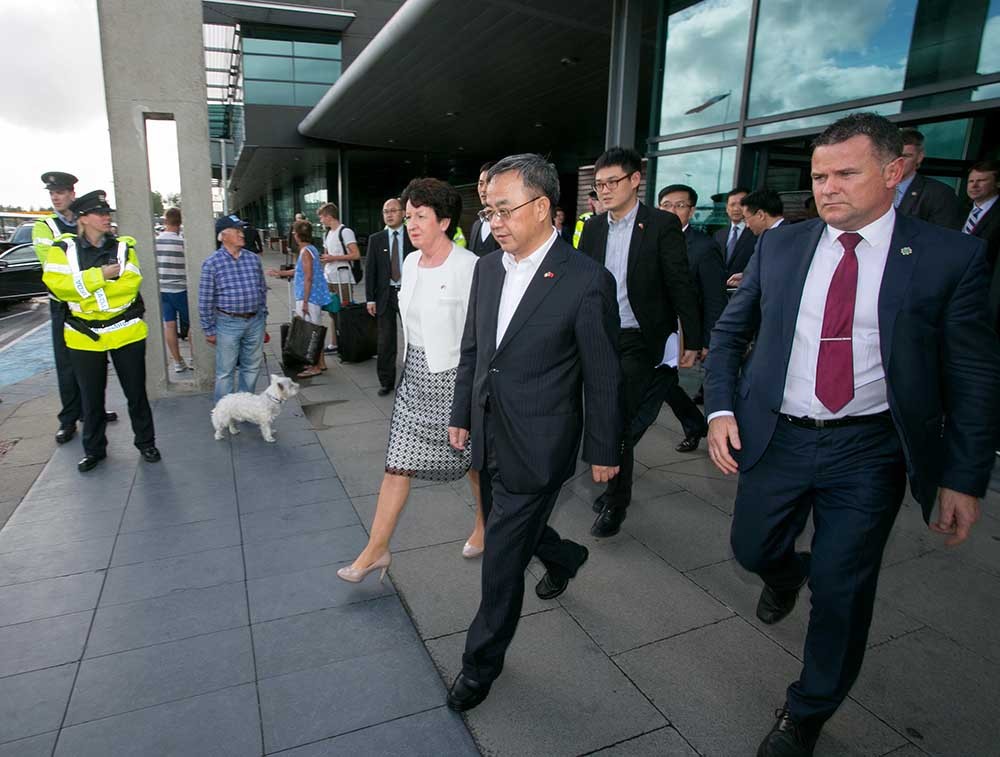 Shannon's long standing relationship with China deepened this weekend as one of the most influential political figures in the world's second largest economy met with key business figures from across the region.
Mr Hu Chunhua, a member of the Politburo of the Central Committee of Communist Party of China (CPC) and Party Secretary of CPC Guangdong Committee, had requested to visit Shannon as part of his busy European visit itinerary with a delegation of over 20 officials, to hold what was described as a "very encouraging" meeting to scope out mutual business opportunities for all sides.
Secretary Hu is the senior government official in Guangdong, which in GDP terms is the largest and fastest-growing economy among the 31 provinces and municipalities in mainland China, and is four times the size of the entire Irish economy.
The high level trade meeting, hosted by Shannon Group at Shannon Airport, was attended by leading business figures from the region from a diverse range of sectors, including aviation, pharma, equine, education and energy.
In addition to attending the trade gathering, Mr Hu visited James Lynch's farm, at Cappa, Sixmilebridge, Co Clare, and Bunratty Castle and Folk Park, one of Ireland's leading visitor attractions.
Secretary Hu is in Ireland as part of a European trade mission and included Shannon on his itinerary because of the long standing ties between China and the region, which go back almost four decades to when Mr Jiang Zemin, who would later become President of China, led a Chinese Government delegation to Shannon to study the Shannon Free Zone model.  The model impressed so much that it was adopted across China with the development of their hugely successful Special Economic Zones.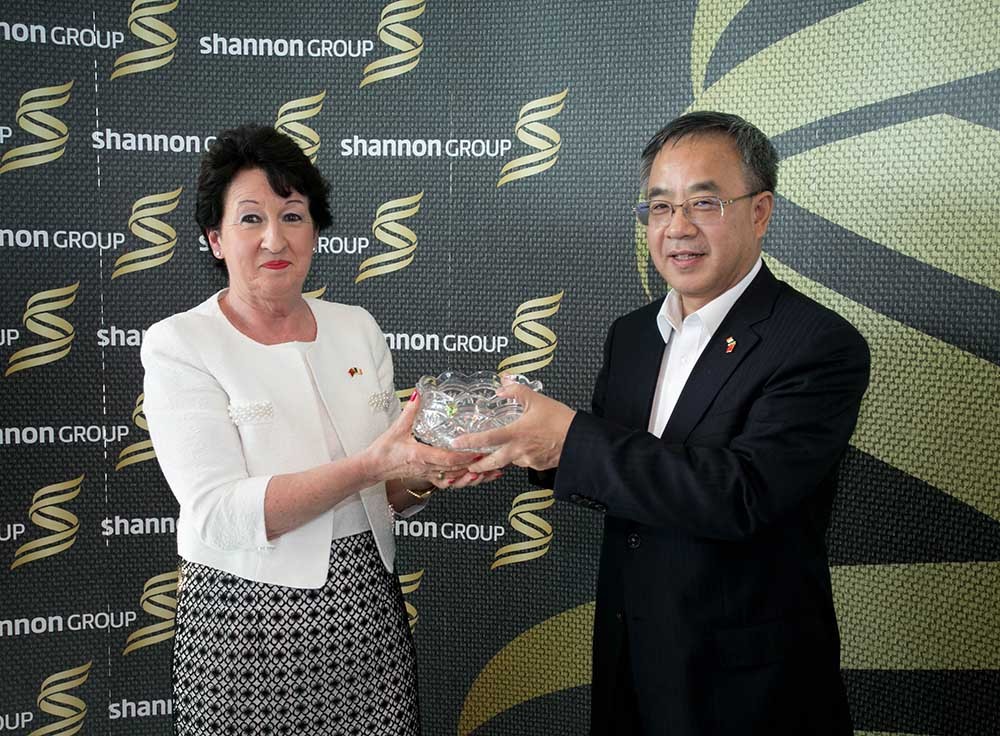 Commenting following the gathering, Shannon Group Chairman Rose Hynes said:  "The links between Shannon and China are quite remarkable and the very fact that Secretary Hu and his delegation came here on a busy European schedule illustrates just how strong those connections are.  We had a very positive meeting and it was convened to explore how we can deepen those ties through trade. It was a very encouraging engagement."
Said Shannon Group CEO Matthew Thomas:  "Many businesses in this region are already trading with or in China and getting to engage directly with the leading official of its economic stronghold was an opportunity that won't come around too often. It was a collective opportunity to let Secretary Hu and his colleagues know what makes this region special from a business and tourism perspective, not least as a really dynamic region in the EU's only English speaking nation post-Brexit."