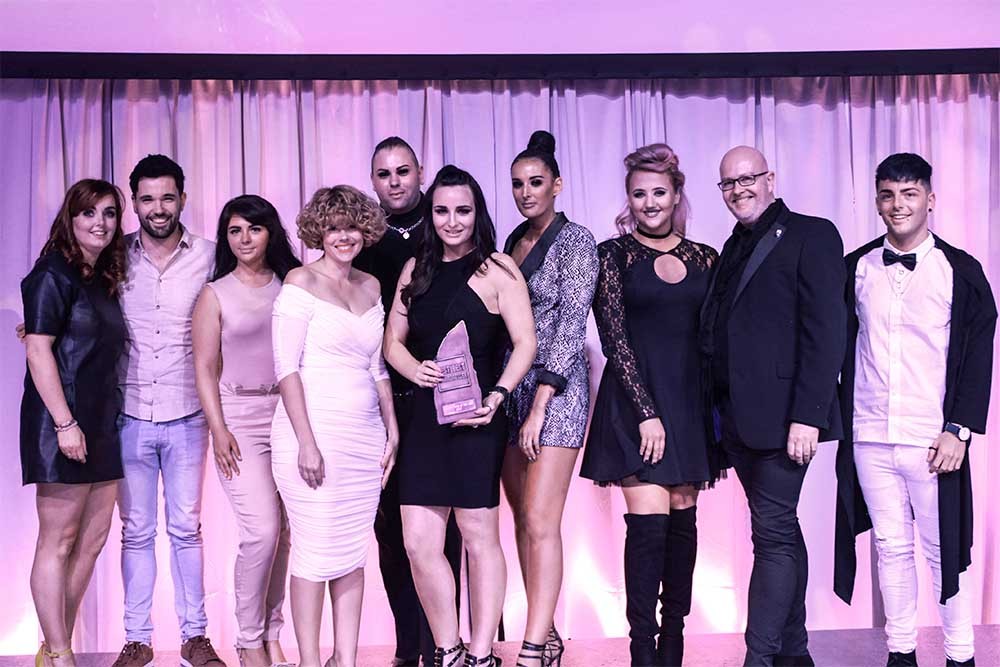 Ennis salon – Bridget Haren Hair & Beauty – is flying high this week after claiming multiple awards at one of the hair industry's most prestigious award ceremonies of the year.
The Irish Hairdresser Best of the Best Hair Photographic Awards 2017 were held in the Round Room in Dublin's Mansion House on 25rd June. The awards are in their 20th year and aim to recognise the best and brightest in the world hairdressing. Hundreds of applications were whittled down to shortlists ahead of the big night. Ennis salon Bridget Haren Hair & Beauty held 19 nominations across the 12 categories, the largest tally of any salon who applied.
A total of five awards returned to the Ennis business, which is based in Woodquay. Owner and director Bridget Haren, who is originally from Tullassa, claimed the titles of Best Braid and Best Extension.
David Amer, a first-year trainee in the salon, won Best Cut and Colour in the Mirror Mirror awards while he also took second place in the fantasy competition.
Along with the individual awards, Bridget Haren Hair & Beauty claimed one of the top accolades of the night – Best Artistic Team of the Year. This award celebrates the entire salon team for its 'Ailleachtai' show at the Alternative Hair Show 2016 in London. Along with the salon team, the award also included designer Ernest Perryman, make up artist Sarah Cummins and choreographer Krishan Palmer.
Bridget Haren Hair & Beauty's performance at the Best of the Best awards is just the latest in a bumper year for the salon. Recently re-branded, the business has been going from strength to strength in recent months. A new website, additional social media channels and an increase in education means it's been a busy first six months of 2017 for the Clare salon.
The second half of the year looks to be just as hectic with owner Bridget Haren nominated for Exceptional Stylist in the Creative Head Most Wanted Awards in London this September while Bridget, and several of her team, are through to the L'Oreal Colour Trophy and a number of other competitions.