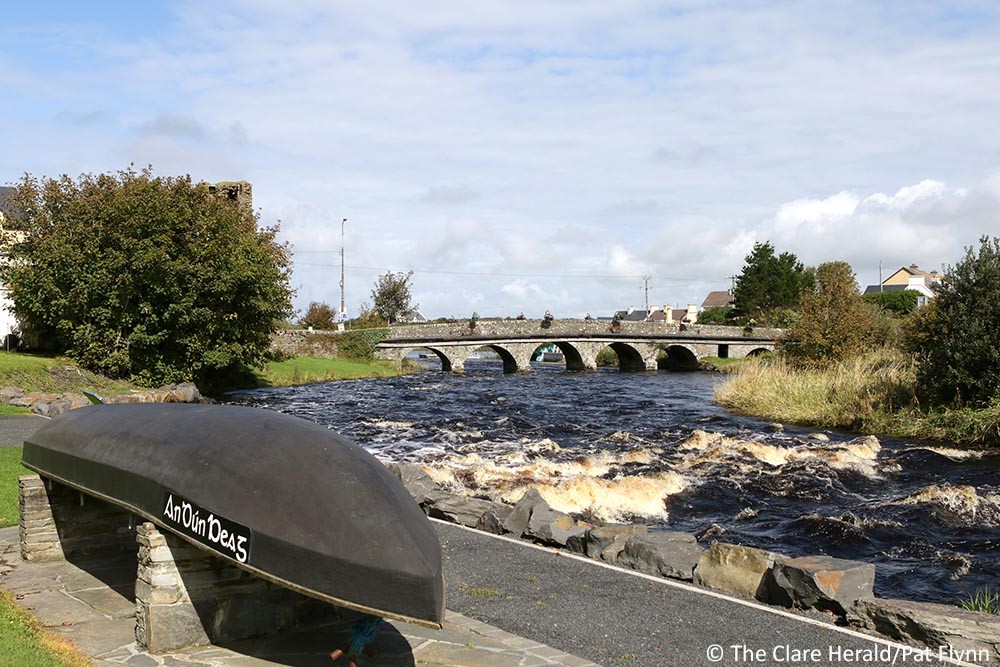 Doonbeg Community Development are to host a Family Fun Day to promote the Paddle Boat activity on 

Sunday

 the 

23rd of July

 from 2pm-5pm.
The Paddle Boats were introduced onto the Doonbeg River in 2015 and have proved very popular with visitors to the area and tourists passing through the village as well as locals. Up to 2 adults and a small child can avail of the Paddle Boats as a way to enjoy the scenic surroundings of Doonbeg Bay including Doonbeg Castle and Arched Bridge.
The Fun Day will include lots of activities for all the family including Duck Race, Guess the Weight of the Cow, Nearest the Pin Golf Shots, Sponge Throwing, Barbecue and a Prize Draw for Trips to the Aran Islands.
There will be Prizes on offer for many of the competitions and the Paddle Boats will be available on the day. All festivities will take place at the River Park, which has been enhanced over the years by Doonbeg Community Development with assistance from Clare Local Development Company and Clare County Council, and now includes a pontoon and dock from where the Paddle Boats embark.
Speaking about the facility and the event, Secretary of Doonbeg Community Development and main organiser of the event Michael Flanagan said: "The Paddle Boats are a great addition to the village as they are a focal point to draw people's attention to this scenic part of the village.
They are an opportunity for tourists to stop and enjoy their surrounds rather than simply driving through. The Paddle Boats are also a healthy and fun activity for all ages and a healthy activity for visitors and locals alike to participate in. The idea of the Fun Day is to promote the facility to the wider audience of West Clare and also to raise funds for the maintenance and upkeep of the Paddle Boats."
The Doonbeg Paddle Boats are open every day in the summer season from 12pm-6pm and cost just €3 per person for 20 minutes.