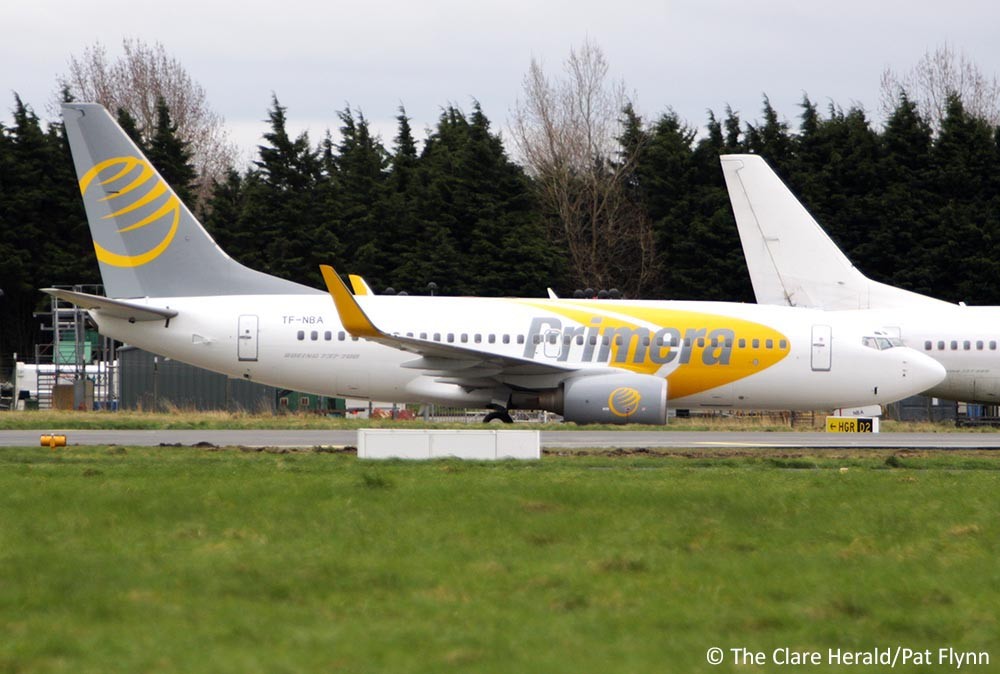 A holiday flight has diverted to Shannon Airport this afternoon after an elderly passenger was reported to have fallen ill.
Primera Air flight PRW-142 was travelling from Almería in Southern Spain to Reykjavik in Iceland at the time.
There were 176 passengers and crew on board the Boeing 737-800 jet which was due to route west of Co Kerry before the crew opted to divert to Shannon.
The crew reported they had an elderly man on board who had fallen ill and requested emergency medical services to be waiting for them when they landed.
An ambulance and rapid response advanced paramedic unit from Ennis were sent to the airport. Airport fire crews were standing by for the jet's arrival.
The flight landed safely at around 4.25pm and was met at the terminal by ambulance paramedics. The patient was removed to University Hospital Limerick for treatment.
The flight resumed its journey at 6.20pm.