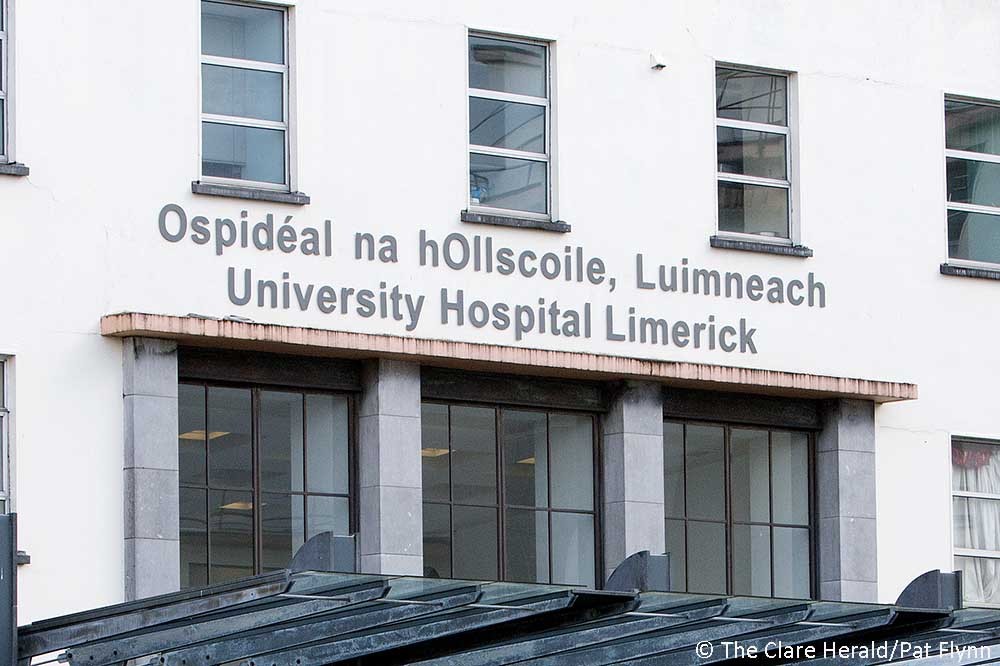 The University of Limerick Hospitals Group (ULHG) has acknowledged an error in a letter sent to a patient asking whether they wished to be placed on the public or private waiting list, against HSE policy.
A spokesperson for ULHG had said it does not have separate waiting lists for public and private patients however a letter has emerged for a service at University Hospital Limerick asking a patient which list he wished to be placed on.
In 2009, the HSE issued a document entitled "Public and private patients in Public hospitals – Guidance to health service management on the treatment of public and private patients."
The document set out common protocols to be applied to the management of public and private patients referred for outpatient diagnostics or treatment.
It states: "Patients attending public Outpatient/Emergency Departments must never be asked whether they have private insurance or wish to be treated privately – for any reason."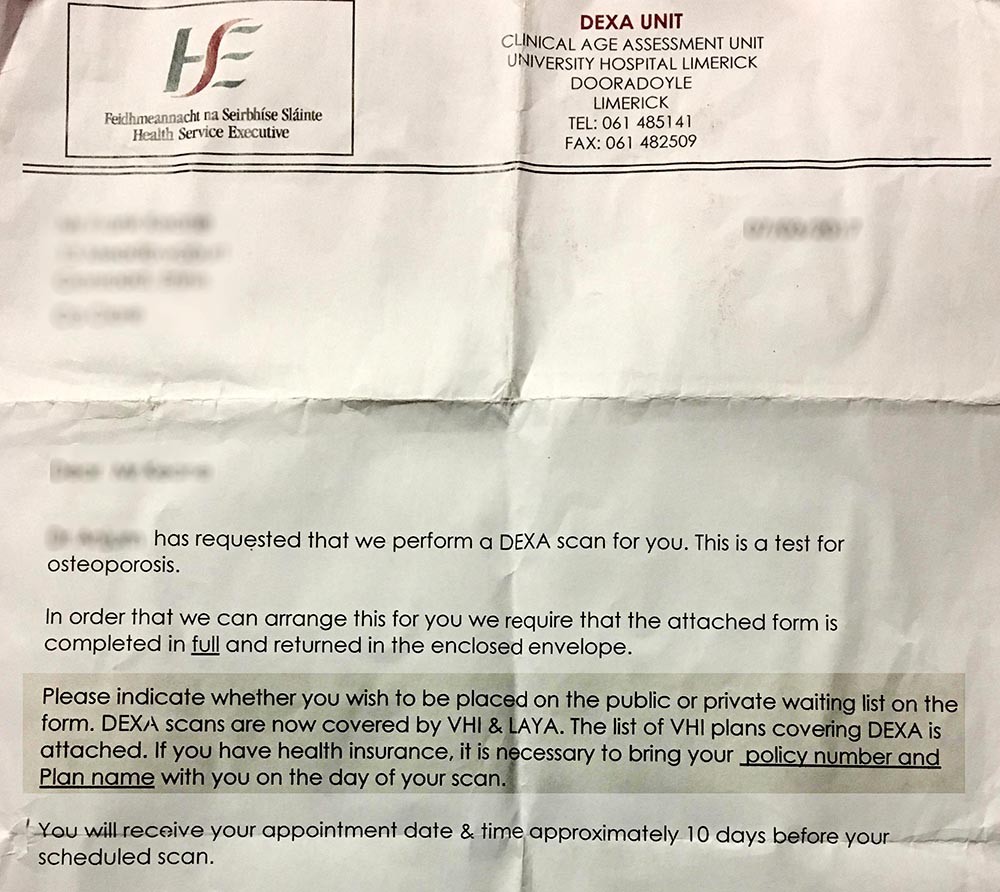 In the letter, sent from University Hospital Limerick on HSE headed paper, a Clare patient was asked to: "Please indicate whether you wish to be placed on the public or private waiting list on the form. DEXA scans are now covered by VHI and LAYA. If you have health insurance, it is necessary to bring your policy and Plan name with you on the day of your scan."
A ULHG spokesperson said: "UL Hospitals Group recognises the error in the letter which incorrectly refers to two waiting lists for Dexa Scans. The letter is being updated to remove this reference and replace it with a request for the private health insurance status of the patient."
"All patients either public or private, awaiting Dexa scans, are placed on a waiting list and offered a scan based on clinical need only. Patients are strictly prioritised on the basis of clinical need and all scans are carried out within internationally accepted timeframes for DEXA performance. No patient is ever disadvantaged due to the timing of Dexa scanning," the spokesperson added.
"In common with all hospitals, when patients are added to a waiting list they are routinely asked if they have private health insurance. This is to ensure that appropriate actions are taken and paperwork competed to enable the hospital group to recoup the costs of these procedures from health insurance companies in line with Service Level Agreements," ULHG said.