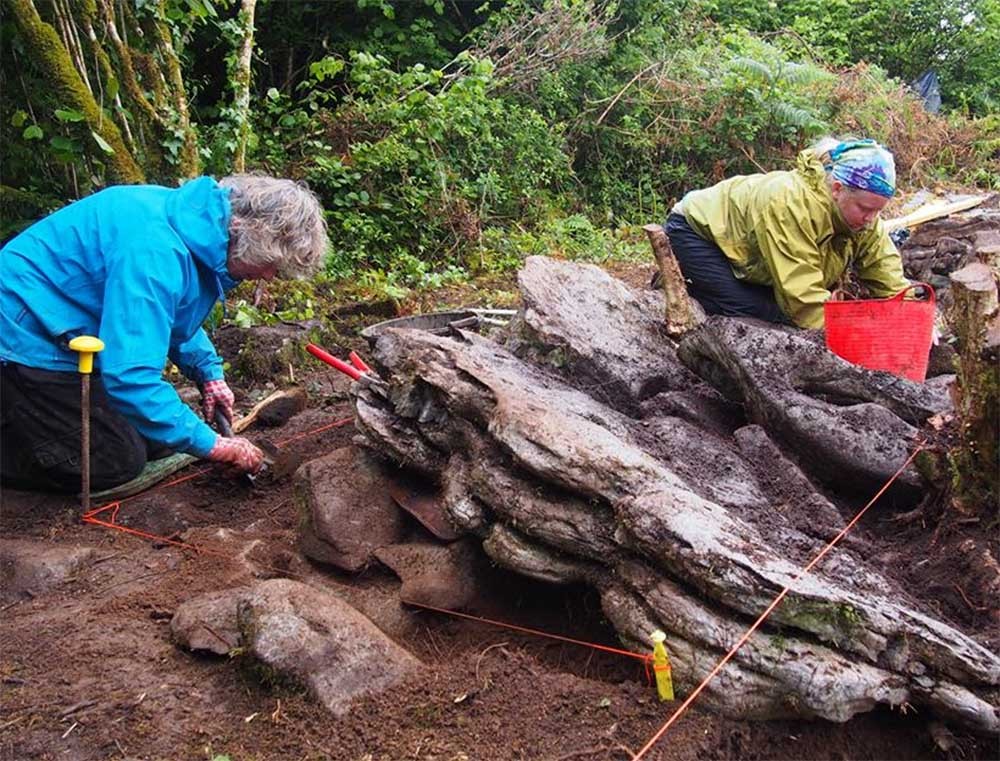 The Irish Field School of Prehistoric Archaeology 2017 summer archaeology lecture series restarts this Tuesday, with a lecture from Dr Carleton Jones, our academic director and author of 'The Burren and the Aran Islands – Exploring the Archaeology'.
His talk, entitled 'Recent and ongoing work on the Parknabinnia Court tomb assemblage', promises to give a fascinating account of how new scientific techniques are aiding our understanding of prehistory.
The talk will take place at 7:30 this evening (Tuesday 11th July) in The Pavillion Theatre, Lisdoonvarna.
All the evening lectures are open to the public for a small contribution of €5.
One of the event organisers said: "We will also be returning to our excavation of Parknabinnia wedge tomb this week and there is an open invitation to the public. The best time to visit is c. 3pm, Monday – Friday. We have already had some exciting finds this summer, including a chert arrowhead and scraper, and a crouched inhumation."