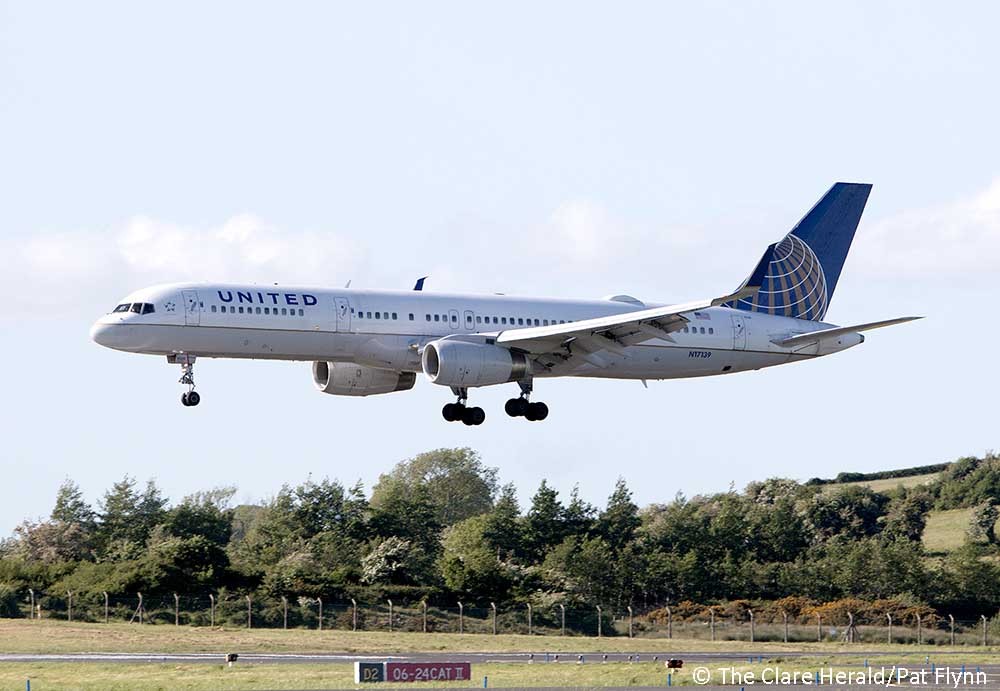 A woman was cautioned by Gardaí early today after she was reported to have been 'disruptive' on a scheduled flight to Shannon Airport.
Gardaí and airport police officers were standing by to meet United Airlines flight UA-25 when it arrived at 6.30 this morning.
While all the circumstances of what occurred on board are not known, it's understood the woman was involved in an altercation with another passenger forcing cabin crew members to intervene.
The flight commander was informed of the matter while air traffic controllers were also advised and requested to alert Gardaí.
The aircraft landed at 6.30am and was met at the terminal by a number of Gardaí and Airport Police officers. The passenger was not arrested but was spoken to for some time about the incident.
A Garda spokesperson confirmed that officers spoke to the woman before she was cautioned and allowed continue her journey.
A spokesman for United Airlines said: "Flight UA25 from New York/Newark to Shannon was met by police officers this morning on arrival at Shannon Airport following reports of a disruptive passenger onboard."
In January, an Air Canada flight diverted to Shannon Airport after a passenger was reported to have been 'acting strangely.'
The man was removed from the aircraft but was not detained. The flight continued its journey without the man who had to make alternative arrangements to get to Canada.
In 2016, there were two incidents where aircraft diverted to Shannon with unruly passengers.