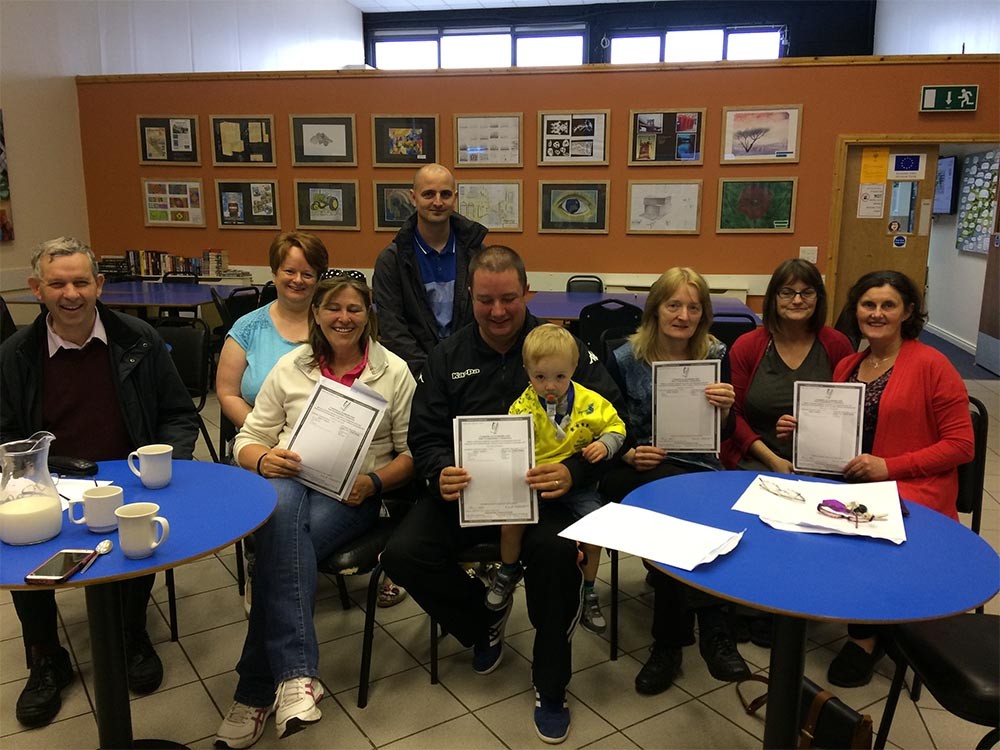 Students who returned to education under the Back To Education Initiative (BTEI) received the results of their Leaving Certs today.
The Back To Education Initiative (BTEI) in Clare is part of the Limerick and Clare Education and Training Board (LCETB) has been delivering a part-time Leaving Certificate for adults since 2004.
Since then over 250 students throughout Clare have completed a Leaving Certificate. Subjects are delivered on a part-time basis, usually 2 hour sessions twice a week at Further Education and Training Centres throughout the county.
This year the Leaving Certificate for adults was completed by 26 learners ranging in age from 19 to their late 70s. Classes were delivered in Ennis, Shannon and Scariff.
In line with the BTEI policy of flexible learning opportunities, classes were scheduled both during the day and evening time.
In what is believed to be a first, one student completed paper 1 of their English exam in University Hospital Limerick. Prior to the exam, a student from Shannon, Donna McGettigan became ill and was hospitalised.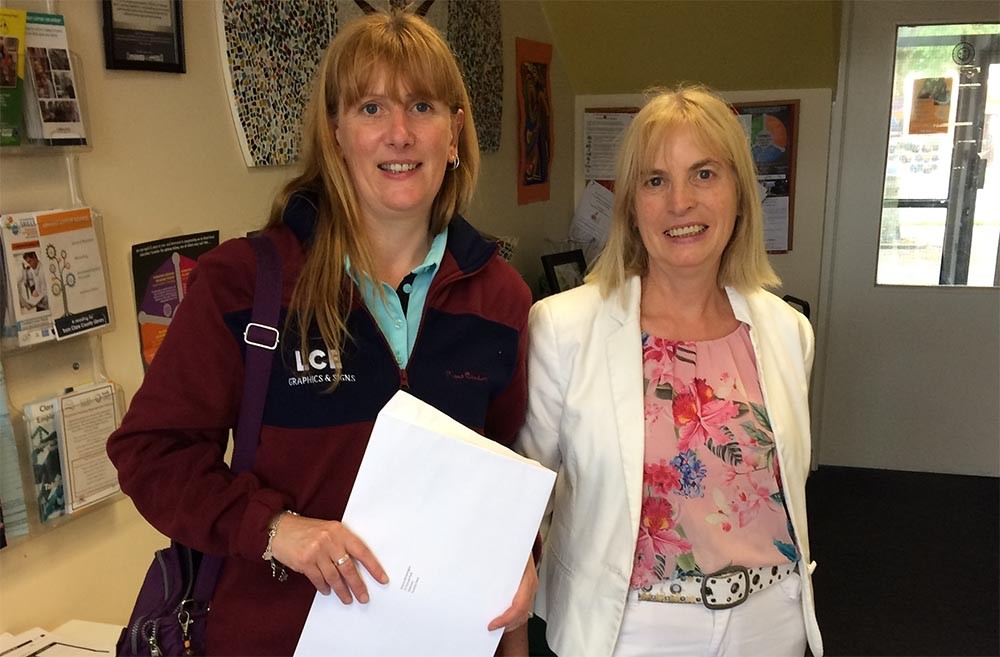 The SEC with the hospital arranged for her to sit paper 1 in the hospital. It is believed Donna is the first adult learner to sit an exam in the hospital in Limerick. On completion of paper 1, Donna was released from hospital and sat paper 2 at her designated centre in Ennis.
For the coming year the BTEI hope to deliver Leaving Cert classes in Ennis, Shannon, Scariff, Kilrush and Ennistymon.  Information sessions will be held in these centres towards the end of August/early September.
Further information can be had from the BTEI office in Ennis on 065 6824819.