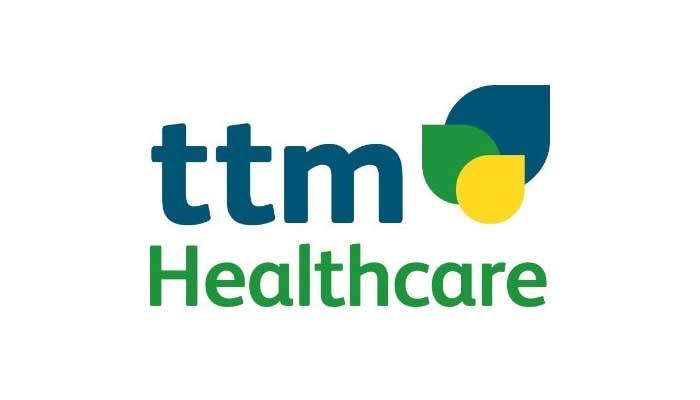 TTM Healthcare has presented children's charity, The Clare Crusaders, with a fundraising cheque in the amount of €3,769.53.
The TTM team choose the local organisation as its Charity of the Year in recognition of the essential services it provides to young children with autism and cerebral palsy.
Founded in 2007, The Clare Crusaders Children's Clinic is based in Ennis, close to TTM Healthcare's HQ.  It provides free therapy and specialist treatment to over 350 children with special needs in Co. Clare but receives no state funding so it relies on fundraising efforts to keep the service going at a cost of over €250,000 each year.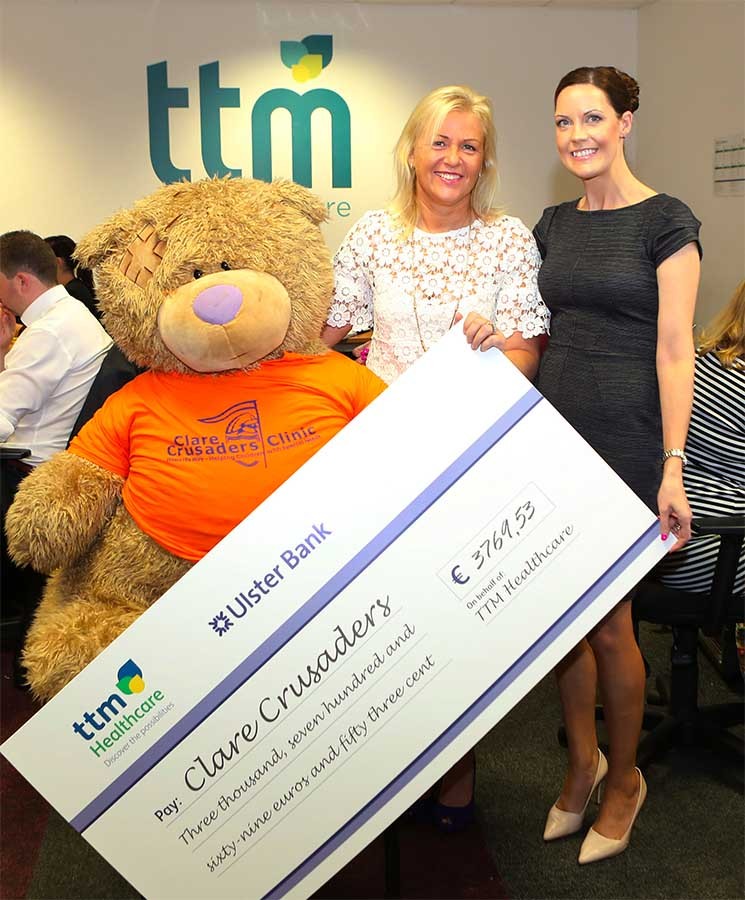 Staff at healthcare recruitment company, TTM Healthcare, held a number of special events to raise vital funds, hosting a sweepstake event during Euro 2016 and a sponsored 'Cycle the Mississippi River' challenge. Halloween costume and Christmas Jumper competitions, a Pancake Tuesday sale, and a 'Random Acts of Kindness Day' provided further opportunities for the teams to get creative and battle it out to raise money for The Clare Crusaders.
Brian Crowley, CEO of TTM Healthcare said: "We're thrilled to be able to present our neighbouring charity, The Clare Crusaders, with this year's team fundraising efforts. The staff worked tirelessly to keep the momentum going as we share the charity's vision in enhancing the lives of people with disabilities and we are proud to support the vital services they provide to our local community here in Ennis.  We wish the charity continued success in 2017 and beyond."