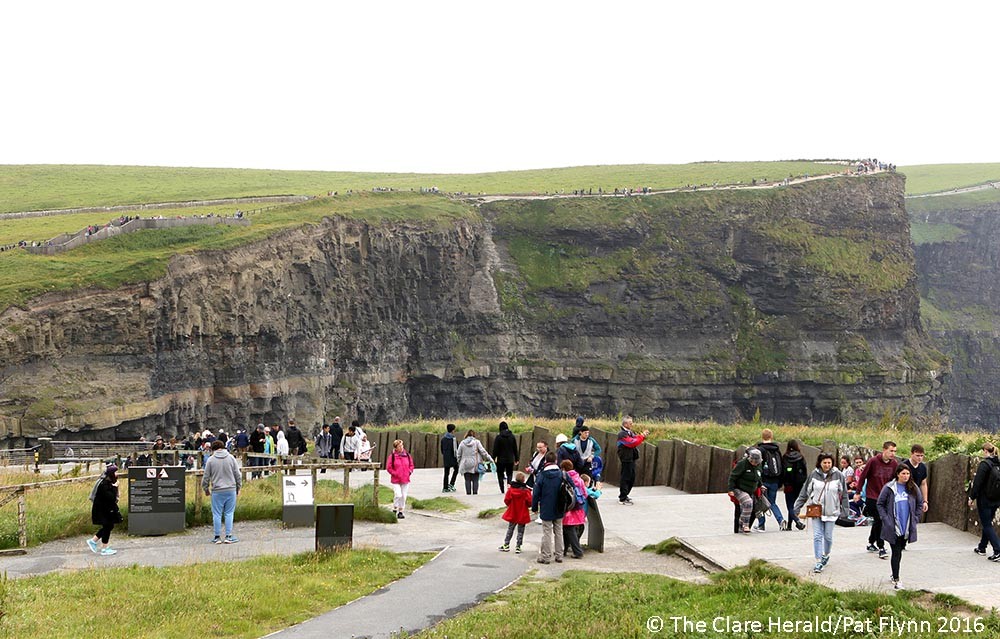 The country's second most popular tourist attraction is on track for another record year after breaking the one million visitor barrier 11 days earlier than it did in 2016.
The Guinness Storehouse is the only attraction keeping the spectacular Cliffs of Moher from the top spot while Dublin Zoo was knocked from it's second place position by the cliffs two years ago.
A record 1,427,166 people visited the Cliffs of Moher Visitor Experience in Clare during 2016, representing an increase of 175,592 or 14% on the previous year.
Now, for the fourth year in a row, the Clare attraction has recorded one million visitors within a calendar year.
The world-famous visitor attraction reached the figure yesterday (Friday), 11 days ahead of the date the figure was reached in 2016 and exactly 10 weeks earlier than when the milestone was first reached in 2014.
The North Clare visitor attraction is now on track to exceed its record visitor total of 1,427,166 people in 2016.
The Clare County Council owned attraction has undergone substantial investment in product and facilities in recent years while its position as a Signature Point along the 2,500km Wild Atlantic Way has contributed to its growing popularity.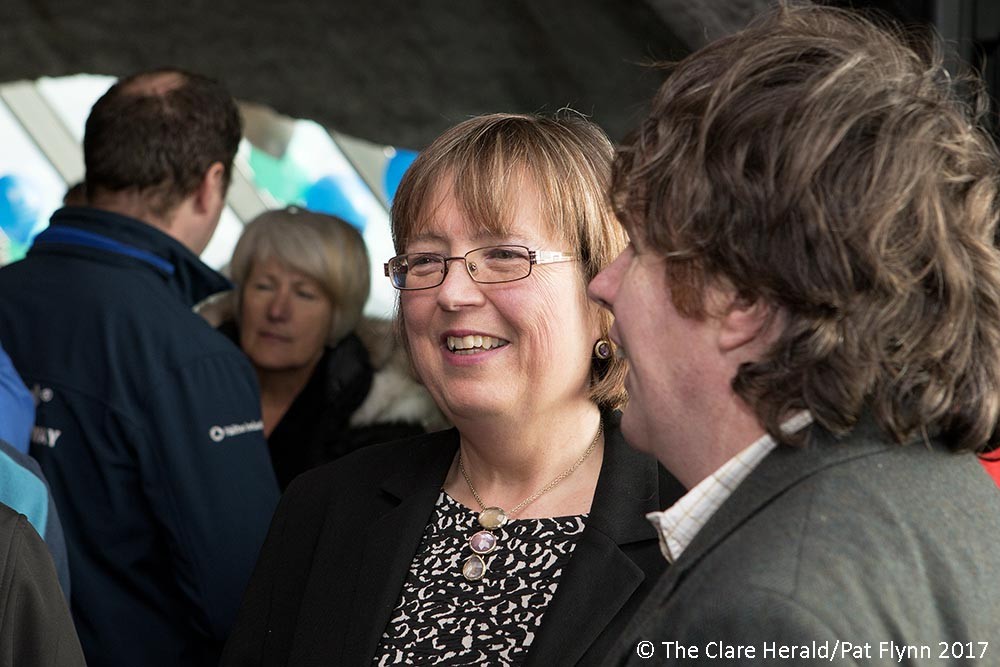 Director of the Cliffs of Moher Visitor Experience Ms Katherine Webster says measures continue to be put in place to accommodate the increase in numbers sustainably.
"These significant visitor numbers are fantastic for the local tourism sector and the wider West of Ireland economy. However, we continue to deal with the challenges in relation to capacity management and sustainable growth.
Measures to sustainably manage group tour numbers have been in place for some time while long summer opening hours and advance notice of capacity constraints onsite are provided both online and via advanced digital signage on all approaches to the Cliffs," Ms Webster added.
"The reality is much of the growth has been experienced in low and shoulder season while high season growth comes outside of the peak hours of 10.00am to 5.00pm and the increased visitation in the evening drives benefit to accommodation in the local area. We also are working with other local tourism providers to encourage visitors to experience more of our wonderful county of Clare than the Cliffs alone," she said.