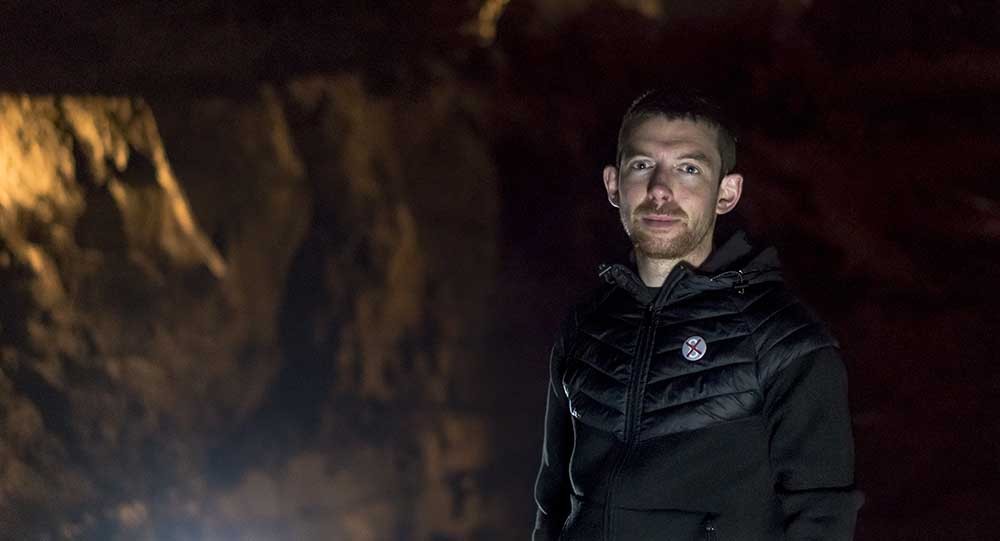 Entirely hollow aside from the dark is an immersive, psycho-acoustic artwork created by Alan James Burns, in collaboration with writer Sue Rainsford and sound editor Ian Dunphy, and vill visit Aillwee Cave this week.
The event will visit five caves geographically spread across the island of Ireland: the hills of Sligo, the seafront of Co. Dublin, The Burren in Clare, the peninsulas of Cork and waterfalls in Fermanagh.
Entirely hollow aside from the dark is a psycho-acoustic event within caves; ancient natural auditoriums carved into the underbelly of Ireland's countryside. The immersive installation aims to create a visceral experience of journeying into someone's inner dialogue by using 3-dimensional audio.
The cavern personifies the mind of a person questioning their reality, wherein an audible inner dialogue and choreographed sounds echo the character's thoughts, memories and consciousness.
In the darkness, this psycho-acoustic work unfolds and a symphony of sounds shifts around the cave. Entirely hollow aside from the dark was initially commissioned by Fingal County Council Arts Office as part of 'Resort Revelations', 2016.
Watch a 3 min clip of this event:
Entirely hollow aside from the dark will visit Aillwee Cave, The Burren, Co. Clare, 24 & 25 August, in conjunction with Heritage Week, supported by Aillwee Cave, Heritage Week, Clare Arts Office, Clare County Council, Clare Heritage Office, Creative Ireland, Burren and Cliffs Of Moher Geo Park
Tickets will be available through the website, two weeks prior to each event: www.entirelyhollowasidefromthedark.com Regular information on tickets and the tour will be updated on social media: Instagram:
https://www.instagram.com/entirelyhollowasidefromthedark/
Twitter: https://twitter.com/entirely_hollow Facebook:
https://www.facebook.com/Entirelyhollowasidefromthedark/
For further information, please contact: info@entirelyhollowasidefromthedark.com