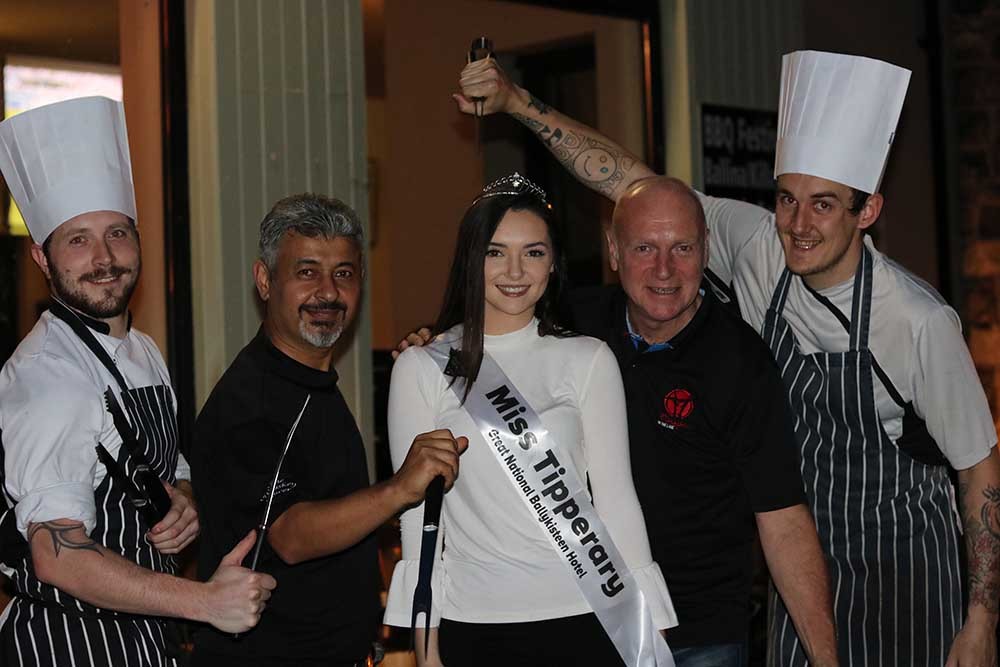 The towns of Ballina & Killaloe are once again gearing up for the launch of the upcoming 2017 Ring of Lough Derg Barbeque Festival.
The festival now in its 8th year promises to be one of the best BBQ Festivals to date.
Thursday the 24th August kicks off the BBQ Festival with a BBQ and live music at the newly opened Ring of Lough Derg Tourist office on the Bridge in Killaloe from 5.30pm to 7.30pm.
On Friday the 25th The Washer Woman Bar, Ballina will be hosting a free BBQ from 6pm to 8pm.
On Saturday 26th August "Flanagan's on the Lake"  will host The Ring of Lough Derg BBQ Competition .
This year will see previous winners invited back to battle it out once again for the grand BBQ champions title.
Competition on the day is expected to be fierce with the winners claiming the coveted "An Fulacht Fia" Cup.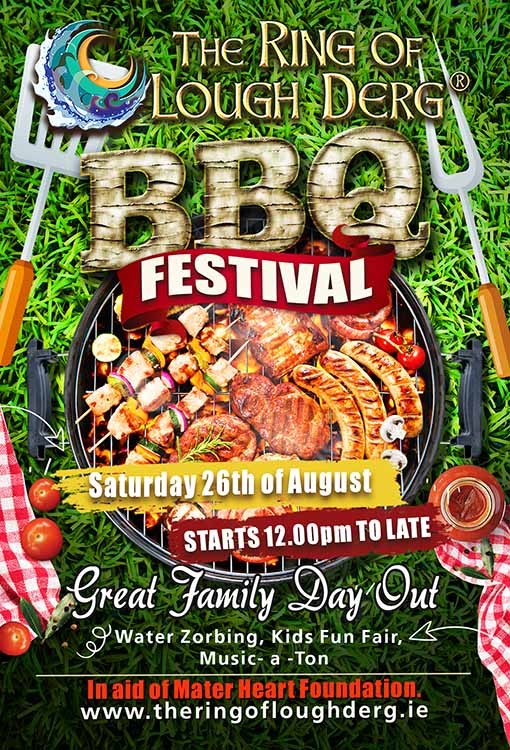 Looking forward to this year's competition, Cathal Quinn of Flanagan's on the Lake said "I am delighted to see so much interest in this year's event. It proves that The Ring of Lough Derg BBQ Festival is firmly on the Irish Culinary Map for both chefs and patrons alike".
The barbeque competition starts at midday Saturday 26th of August at Flanagan's on the Lake, Ballina Quay. A great family fun day with live music, face painting, kids funfair & water walking.
This year Flanagan's will be joined by Miss Tipperary Cailin Duggan who has organised a day of music and entertainment at their marquee in support of the Mater Hospital's Heart Appealt screening clinic is a free service aiming to reduce the burden of sudden death in Ireland. They work with families who have lost loved ones to a genetic heart condition.
They have screened over 9,000 people since 2007 saving 100's of lives yearly. The service runs almost entirely on public donations and receives very little government funding. The most recent fundraising went towards an echo machine costing €95,000 which can be used on children as young as 8 years of age. €300,00 is needed annually to keep this much needed service running.
On the day local food producers will showcase their products at the food festival.
Sunday 27th it's the turn of The Boathouse @ AnnaCarriga with Live Music and a BBQ in the afternoon.