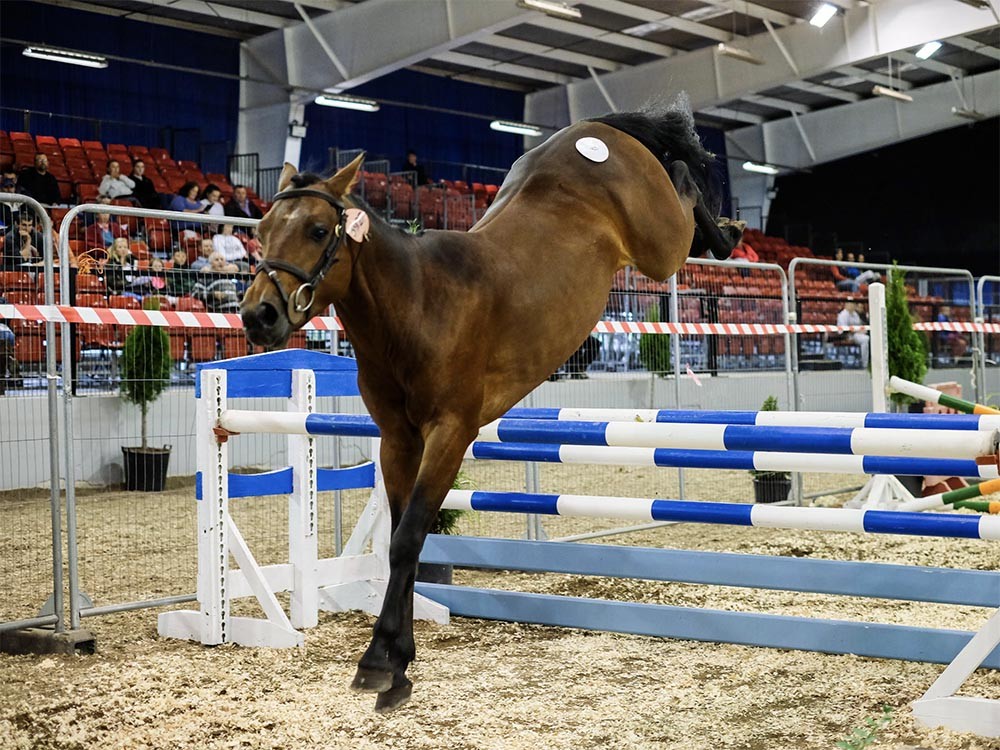 The Spancilhill based startup company "Gateau Stables" claimed national honours this week in Millstreet when wining the prestigious "2017 Pony Young Irelander Championship" with their 4 year old stallion "D Drim' the Brixia".
Valerie Gateau from Gateau Stables said: "It has been a very exciting week for Gateau Stables at the Millstreet International Horse Show. The Young Irelander Championships is a very prestigious class to win.
Our 4 yr old pony stallion "D Drim' de Brixia" came first in the qualifiers out of 60 of the best 3/4 yr old ponies in the country, he then won the final in his height category and finally, the icing on the cake – he claimed the overall Pony championship title. It really was a 'dream' come true."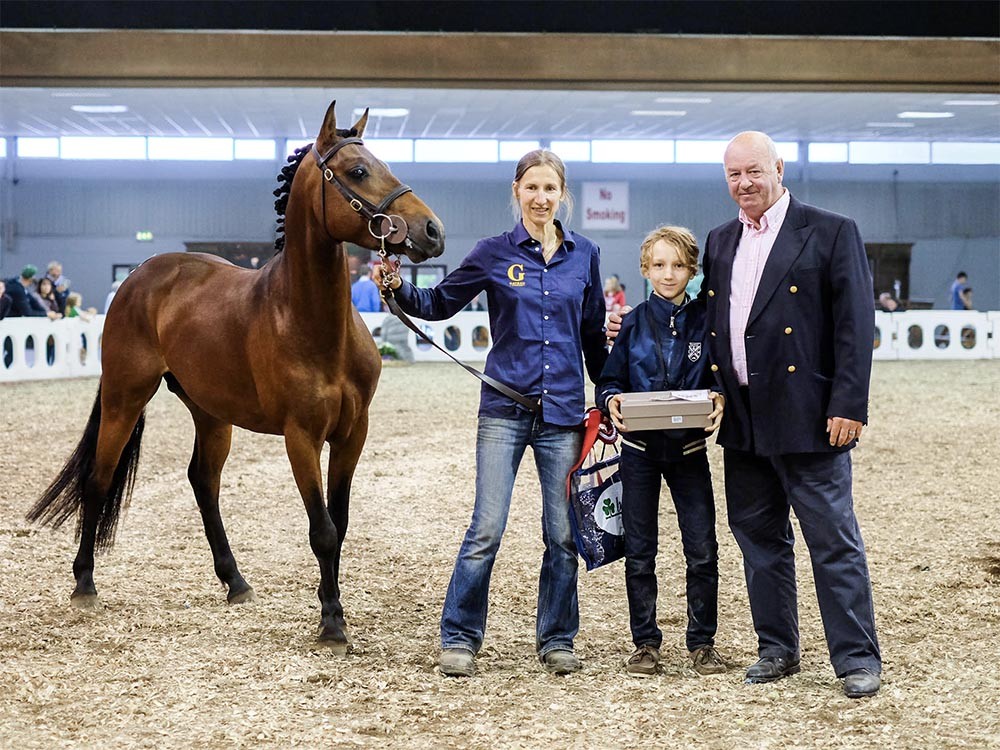 One of our other ponies the Connemara mare "Sweet Lily" then took the runner up spot in the "Pony Discovery Championships" on Saturday with 11 year old Jack Conlon Gateau.
"There is such a high standard of ponies and riders in the Clare area that really helps you get ready for national competitions when they come around. And hopefully there will be more clear rounds and good results to come," Valerie added.
In two weeks Jack will represent Gateau Stables and the Munster region at the National Pony Championships in Coilog in Kildare where we have 2 ponies qualified.