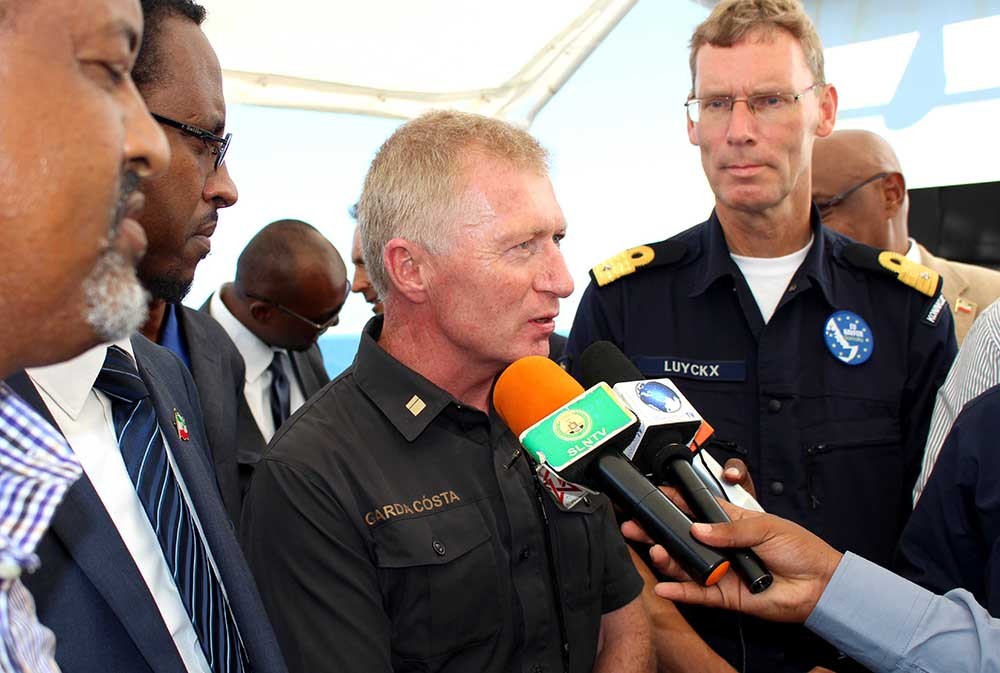 The director of the Irish Coast Guard will return to his post today (September 25th) after spending the past fourteen months working Head of Operations for an EU mission in Somalia.
Chris Reynolds has expressed his sadness that he was not in Ireland when the Irish Coast Guard was struck by two tragedies in the space of six months.
Mr Reynolds said: "The Coast Guard has lost five colleagues to accident and one, Daithí Ó'Cearbhalláin, to cancer and I have lost six good friends."
"Not being at home and with my team in the Coast Guard has been very very difficult and my first intention on my return is to visit our volunteer teams, coordination centres and helicopter bases to listen and understand how we will move forward," Mr Reynolds added.
The Coast Guard took a leave of absence from the Coast Guard to join the EUCAP Nestor at its Mogadishu headquarters in August 2016. His job was to lead a team of European maritime, legal and police experts and work alongside Somali colleagues from the security sector.
While his principal function was as head of operations, the senior operational post within the mission, he also spent an extended period deputising as deputy head of mission and also as chief of staff.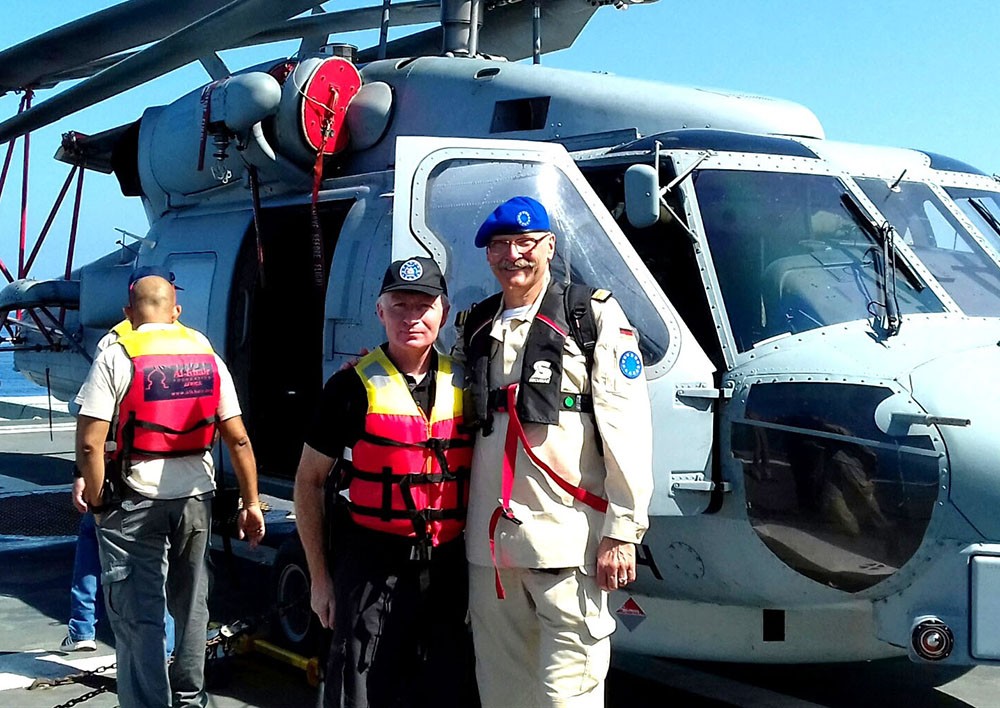 Chris Reynolds believes his own experience in the Irish Naval Service also stood to him during his time in Africa.
"My 18 years in the Irish Naval service were essential in understanding the maritime security elements in this process, especially when related to illegal, unreported and unregulated fishing which is a scourge in Somali waters and in counter-terrorism, smuggling and trafficking in the maritime domain."
"The Somali National Coast Guard concept is in many ways a mirror of our own Naval Service in that its day to day activities are principally constabulary in nature. What I also see within the EU Crisis Management Missions is that there is a chronic shortage of coast guarding expertise. Maritime advisers tend to be marines or Naval Officers from large seagoing navies," Mr Reynolds added.
"EU Coast Guards do not traditionally see their roles in these Missions as they extend beyond the EU's own maritime borders but it is an area of engagement that I would be recommending to my fellow Heads of Coast Guards to consider when they meet in Dublin in October," he said.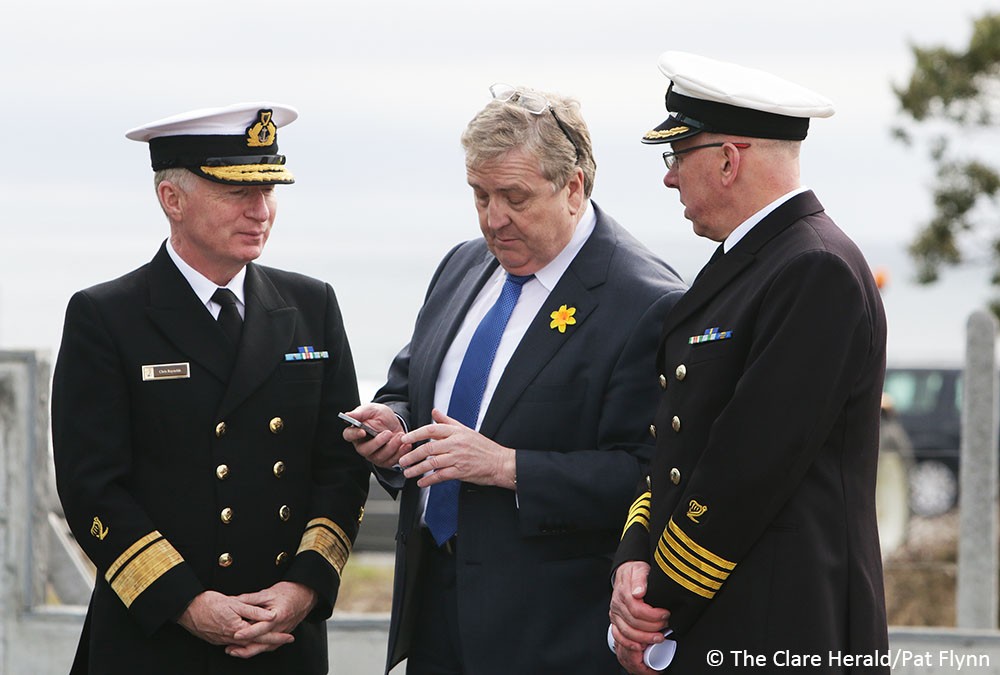 Although new to Somalia, Reynolds is no stranger to crisis areas and is also a highly qualified bomb disposal expert having served a year with the UN in Lebanon receiving a citation for bravery.
"Regrettably, every week out of two the door banged in my office from the back draft of a bomb, usually a Al Shabaab suicide vehicle device, detonating close to our compound," he explained.
"I have heard of the deaths of hundreds of Somalis during my time in Mogadishu and that affects you deeply. This Mission has lost members in the past to a bomb, when our headquarters in Djibouti, was targeted but my own personal safety has never been compromised. The EU put in place strict security standards and a highly professional security team that I have full confidence in keeping me and my colleagues safe when we travel around the country," Mr Reynolds added.
Last week, Mr Reynolds was hosted by the Minister of Internal Security, the Attorney General and high ranking government members on his last day in Mogadishu in a unique show of appreciation by the Somali Federal Government.
Looking ahead to his return to work with the Irish Coast Guard, Mr Reynolds said: "Although I have found my time in Somalia the most challenging but rewarding experience of my career I very much look forward to returning to my post as director of the Coast Guard."