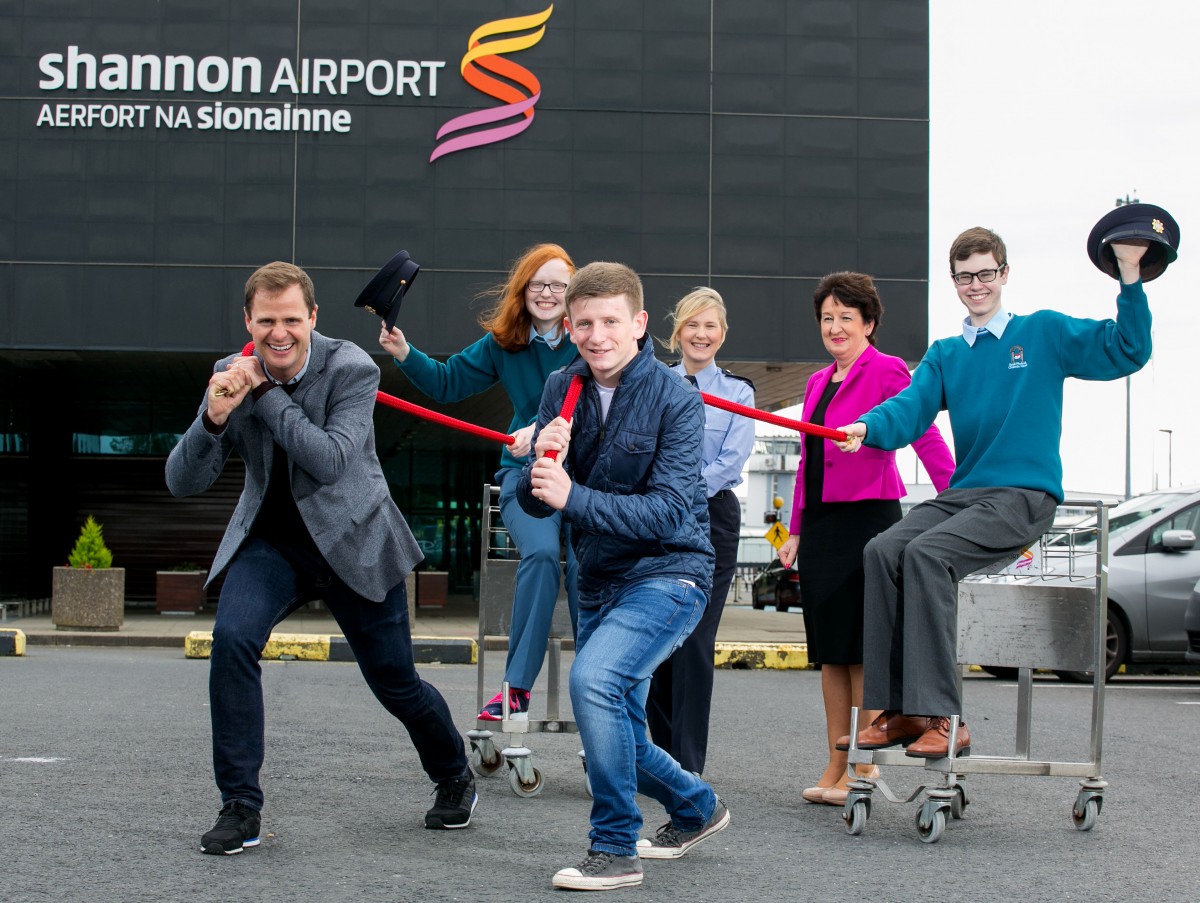 The search is on for Clare's top young community leaders following the launch today by Everest mountaineer John Burke of the county's Garda Division Youth Awards at Shannon Airport.
The awards, sponsored by Shannon Airport, seek to identify eight inspirational youth leaders and one youth group in recognition of their voluntary work and personal triumph.  All award nominees and winners are aged between 14 and 19 years and from the Clare Garda Division. The awards night will be on Friday, December 8th but all attention is now on Tuesday October 31st next, the deadline day for nominations.
Speaking at the launch today, Rose Hynes, Chairman of Shannon Group, which owns and operates Shannon Airport said: "This youth engagement programme encourages and rewards young people who are involved in community engagement In Co Clare.  We are delighted to sponsor it again this year. We all have a circle of people whose lives we can touch and improve and sometimes the effect can be incalculable.
"Young people want to be engaged as change agents in their lives and this programme encourages and motivates them to connect and contribute within their communities. The effect is win win and benefits both the people in the community and also the young people themselves in terms of positive experience and leadership development."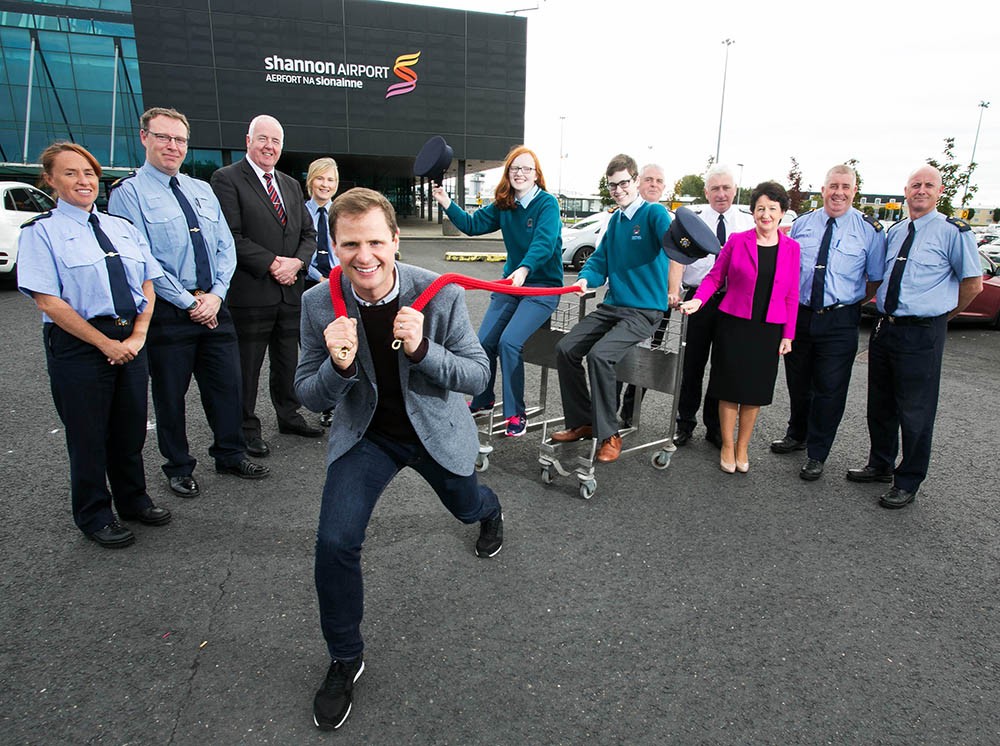 The Spanish Point hotelier and co-founder – with his wife Aoibhín – of youth mental health promotion organisation Elevate, joined Clare Chief Superintendent of An Garda Síochána John Kerin, Shannon Group Chairman Rose Hynes for the launch of an event that discovers some of the county's true young, unsung heroes.
Commenting on the importance of the awards, John Burke, who will be guest speaker on December 8th, said that the awards are exactly the type of initiative needed to support young people. "I have to commend everyone involved in this. Youth mental health today is a key issue and we must give affirmation where we can to young people and encourage them to be what it is they want to be.  These awards are not for young people who break records or who win things; they recognise young people for fulfilling their ability, for doing good things or overcoming hurdles.
"Two things happen from this. One, is that young people who make the most real and impactful strides in their lives, whether overcoming a personal challenge or just doing something for others.  The other is that they inspire other young people in similar circumstances.  We should absolutely be rewarding young people who show this type of inner strength so I'm delighted to support his event," he said.
Speaking at the launch, Chief Supt. Kerin said that the awards, if anything, have shown that the potential of young people.  "Over the past two years, and I know it will be the same again this year, we have come across some really powerful stories of young people going out of their way to help others or show great courage themselves in overcoming hurdles in their own lives.  We've been so encouraged by this and we are just asking for as many entries as possible this year. We've been so lucky to have had so many nominated these past two years and this year the judges' task will, no doubt, be even more difficult.
"We're also very lucky to have Shannon Airport on board as a sponsor. Without them the event wouldn't be possible and they also very generously gifted each of the eight individual winners last year with a free flight for two people to Berlin and a €500 voucher to the group winner to go towards flights. Shannon Airport is a real business leader in this region and that's very much reflected by their support for these awards."
Entry forms for the competition are now available and can be accessed on the Garda Siochana website www.garda.ie or at the website of awards sponsors Shannon Airport www.shannonairport.ie