A rare chance to see Irish director Aisling Walsh's 'Maudie' will be held in glór on September 28th.
The film, starring Sally Hawkins and Ethan Hawke, will be shown in a special screening organised by the Clare Women's Network.
Maudie tells the story of Nova Scotian Art Naïve folk artist, Maud Lewis, her work as a painter and her growing relationship, at first brutal, with her husband Everett Lewis.
"When we became aware that Maudie wasn't being shown anywhere in County Clare we thought that it was a shame that Clare audiences wouldn't get the opportunity to see it. There are currently no scheduled showings in Limerick, either. This is a wonderful film and it deserves to be seen by as many people as possible," said Emma O'Brien, organiser of the event and member of the steering committee of the Clare Women's Network.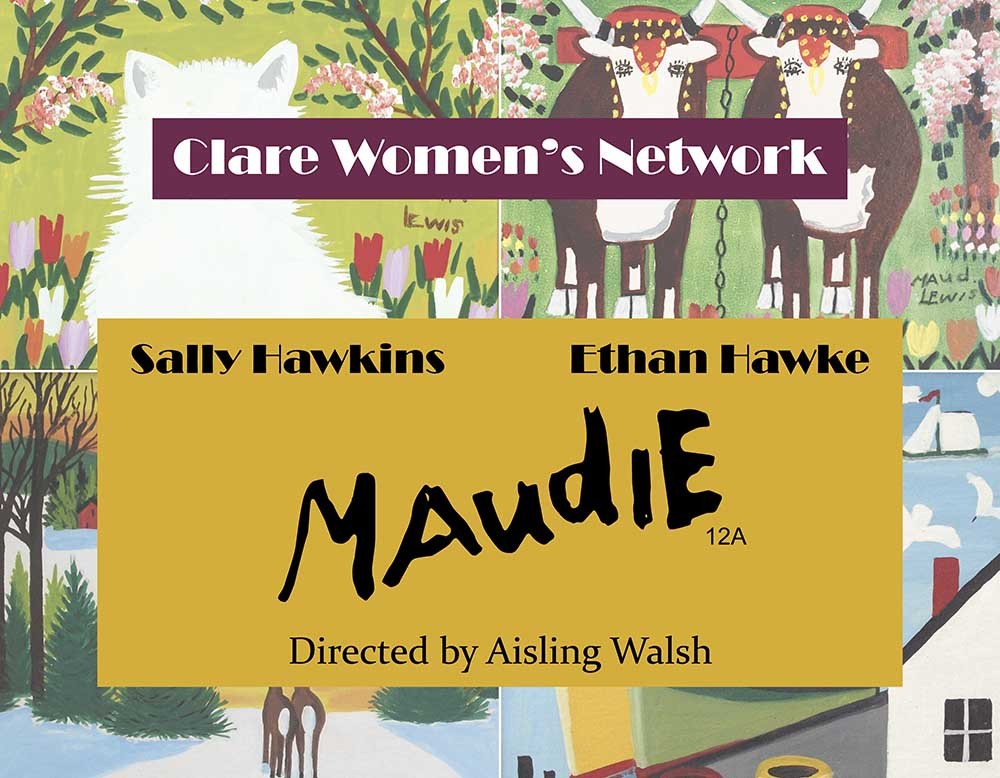 "We also saw it as an opportunity to raise much needed funds for the Network. I contacted Parallel films; the producers of the film, with little hope of getting permission to show it, but they proved so supportive. Sony Pictures, who distribute the film in Ireland, got on board and it has been non-stop putting all of the pieces together since we got the go ahead."
"Maudie is written, produced and directed by women. We need to show our support for women in film, but this is not just token support. It is a good film!  Women filmmakers make good films, so let's support them when they do. A film doesn't have to be a blockbuster to be an event film. Can we make Maudie an event film, at least for one night?" added Emma.
Maudie is being shown in Glór, Ennis, for one night only on the 28th of September at 8pm. Tickets are on sale now from the Glór box office, (065) 6843103 and on the Glór website, www.glor.ie.
Clare Women's Network has also organised a Silence+Voice – Festival of Feminisms on the 7th/8th of October.