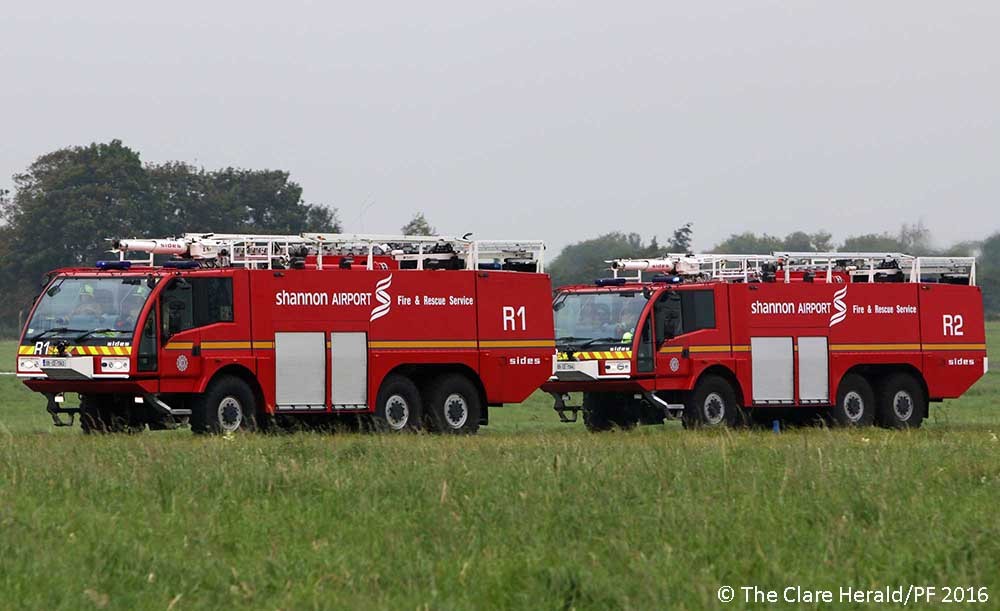 Shannon Airport will get two new state-of-the art High Reach Extendable Turret (HRET) fire tenders next year.
Shannon will be the first airport in Ireland to acquire this high-tech, innovative firefighting equipment. The two new fire vehicles are being built in Austria at the Rosenbauer plant and will be delivered in 2018.
Commenting on the importance of the new equipment Pat O'Brien, Chief Officer Fire & Rescue, Airport Police Fire Service, Shannon Airport said: "Ensuring the safety of our passengers and staff is of paramount importance to the management team at Shannon Airport. This new innovative equipment will have safety benefits for both airport fire service staff and passengers.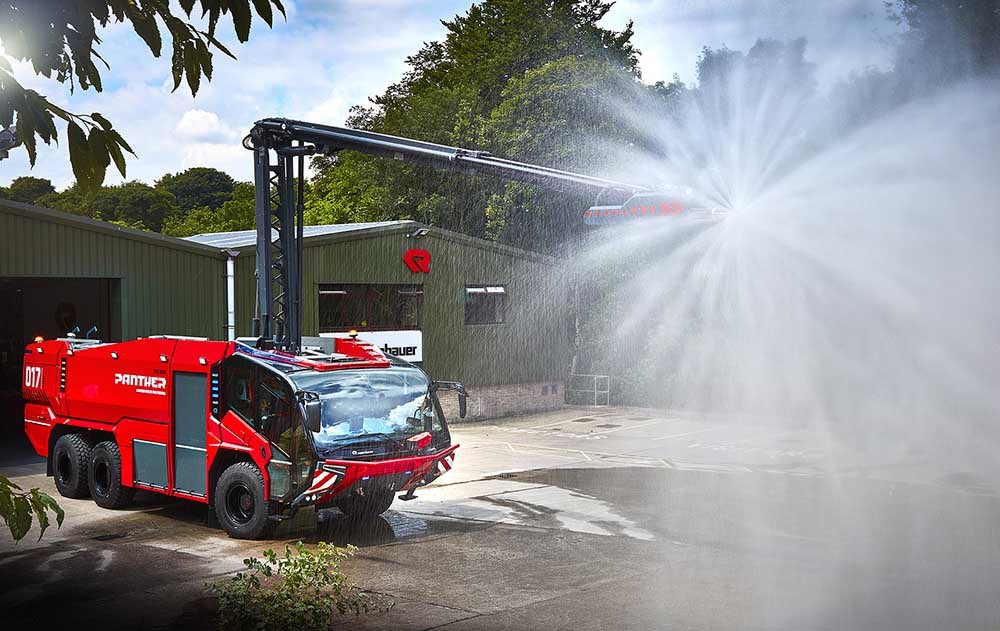 "Conventional fire tenders require firefighters be put into the risk area to fight aviation fires. However, the new HRET appliance reduces this requirement as fires can be extinguished remotely by operating the HRET from the vehicle cab allowing the application of Water, Foam and dry chemical directly to the seat of the fire."
Two new 6×6 vehicles are powered by Volvo D16 engines (750 horse power) and are the latest most environmentally friendly, EU compliant, engines currently available for this type of vehicle. The HRET arm is designed to meet the firefighting challenges presented by the largest passenger and cargo aircraft using Shannon.
These fire tenders use cutting edge technology and will be equipped with a thermal imaging camera mounted on the HRET to allow firefighters identify the hottest part of the aircraft, key vital knowledge that is needed to suppress and extinguish aviation fires as quickly and efficiently as possible.
Expanding on the benefits of the equipment, Mr O'Brien said: "The vehicles will be capable of discharging firefighting extinguishing agents in excess of our current vehicles .The HRET is also equipped with a sharp piercing nozzle that can penetrate an aircraft fuselage or cargo hold allowing the discharge of water and foam inside the aircraft when dealing with an on-board fire situation all the time being controlled by a firefighter from inside the cab.
"We now look forward to taking delivery of the new tenders which will enhance safety for our staff and airline passengers, should the need arise."