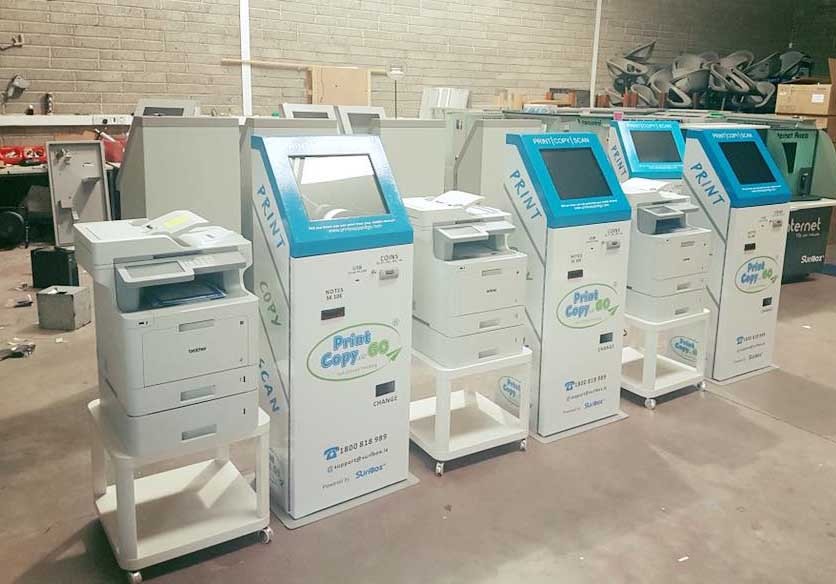 Three Clare libraries have recently installed new printing, scanning and copying kiosks provided by Print Copy and GO.
The kiosks, at Scariff, Kilrush and Ennistymon libraries, will allow customers to print or photocopy on a self-service basis while on the go.
This development is one of many new Print Copy and GO kiosk installations across the country, operating across a number of shopping centres, public libraries and airports in Ireland, and the service (which also allows customers to print from mobile devices) is frequently used to print documents such as CVs, payslips and boarding passes.
Mobile device ownership in Ireland is at a record high, with 86% of Irish consumers owning or having access to a smartphone, and 60% owning/accessing tablets. With desktop computers becoming less of a focal point in Irish lifestyle, this indicates a need for more diverse solutions than the traditional household printer, such as mobile printing services.
Commenting on the installation, managing director Thomas Marry stated "With the continued shift towards smartphone technology, the idea of printing at home has become foreign to many households. Our kiosks allow customers to print their documents in many of the most convenient places to them." Print Copy and GO is a new brand powered by parent company SurfBox.
SurfBox also operate a number of kiosks across the UK and are continually expanding into more locations across the public libraries, travel, hospitality and commercial sectors. The company aims to meet changing customer demands through the development of innovative technologies.
The automated service has recently introduced a 3D printing functionality in a selection of its library locations and aims to roll out this facility to further locations in the coming months, where it will prove useful to students, entrepreneurs, designers/artists and start-up businesses.
SurfBox was founded in 2004 by Thomas Marry and Declan Lennon and currently operate from its Head Office in Thomastown, County Kilkenny. The company has won a number of awards throughout the years, including the Kilkenny Chamber of Commerce award for Best Small Business of the Year in 2008.