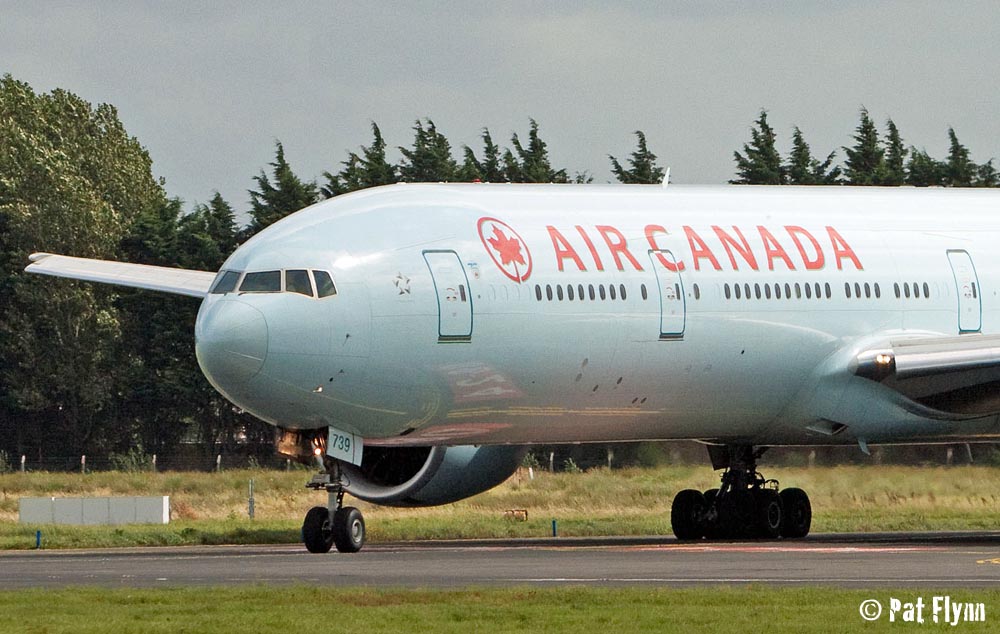 Air Canada has confirmed plans fly a new direct service from Shannon to Toronto next summer.
The flight will operated four days a week (Mondays, Wednesdays, Fridays and Saturdays) from 2nd June to 13th October 2018.
Andrew Murphy, Managing Director, Shannon Airport said: "The decision by Air Canada to introduce a direct service between Shannon and its hub in Toronto is fantastic news for the airport and for Ireland. The new service will undoubtedly provide a major boost for Irish tourism and create new trade opportunities. Canadian tourists are high spenders and businesses along the Wild Atlantic Way in particular will benefit as the route will deliver significant Canadian visitors directly to their doorstep.  We look forward to working with Air Canada and our tourism trade partners to ensure the success of the new service."
The service opens up trade and tourism opportunities as Toronto Pearson International airport is an Air Canada hub and from here passengers can connect to over 190 onward destinations on five continents.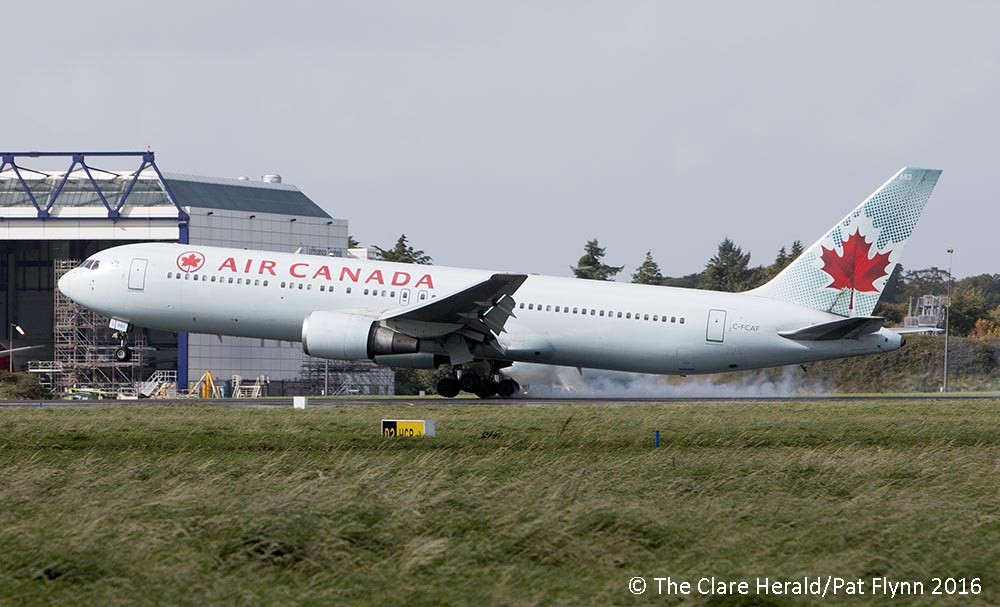 Shannon Group CEO Matthew Thomas, who worked with Vancouver based Vantage Airport Group before coming to Shannon, said: "Securing this direct Canadian service for Shannon has been one of our top priorities for some time now.  Full credit is due to our Shannon Airport Aviation Development team for their phenomenal efforts which is seeing their hard work paying off.  I would also like to acknowledge the role of our key stakeholders, Minister Breen and Ambassadors Vickers and Kelly whose efforts cannot be understated.
"The arrival of the service further strengthens our long haul connectivity and enhances our links with what is the world's largest group of airlines, Star Alliance. This route delivers a real opportunity for this part of the country to become a gateway into the EU for Canadian business. We look forward to welcoming the airline on board next year. Canada has always been a hugely important market for Irish passengers who will be able to take advantage of Air Canada's extensive route network throughout the Americas."
There are over 4.4 million Canadians of Irish descent, making the Irish among the largest ethnic groups in Canada.
Canadian Ambassador to Ireland Kevin Vickers said: "It is wonderful to have more flights to strengthen the bonds between our two countries.  Last year I had the pleasure of meeting Shannon Group's Chairman and CEO in County Clare. I experienced first-hand the incredible heritage and tourist attractions and I know they will prove popular with Canadian visitors.  Equally, Canada is a wonderful place for holidays and business and I look forward to seeing increased levels of tourism and trade because of this great new initiative."
Ambassador Vickers hinted at a possible new airlink when he tweeter the following on Sunday.
Big things continue to happen between Ireland and Canada. Can't wait for tomorrow's announcements.

— Kevin Vickers (@KVickers) September 10, 2017
Blaithin O'Donnell, Air Canada Sales Manager, Ireland said: "We are delighted at Air Canada to be announcing our new service from Shannon to Toronto for summer 2018. Canada is an increasingly popular destination for Irish holidaymakers with its great city life, fabulous scenery and friendly locals and with the increasing number of Irish emigrants living in Canada, visiting for friends and family living in the Shannon region will be even easier.
The airline will operate the new Boeing 737-800MAX series jet on the route.
Seats will go on sale on Tuesday 19th September at www.aircanada.com