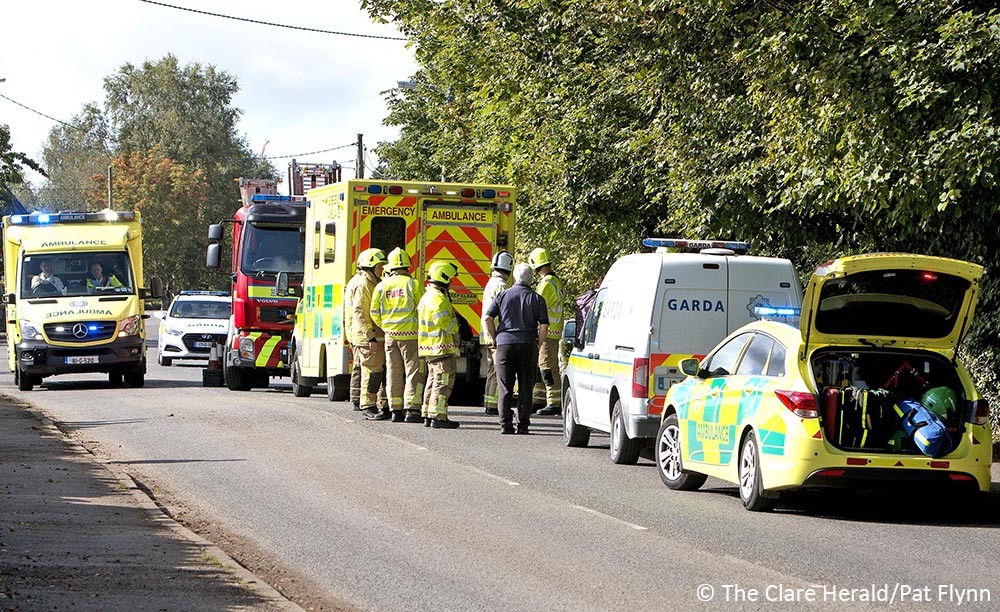 One person was hospitalised following a single-car collision in Kilkishen this morning.
The accident happened at around 10.30am on the main street in the village close to the local cultural centre.
The woman was injured after the vehicle in which she was travelling lost control and crashed into a ditch.
Two units of the fire brigade from Shannon and another from Ennis attended the scene. It had originally been reported that there was a person trapped in the vehicle however this wasn't the case.
Two HSE ambulances and a rapid response advanced paramedic unit were also sent to the incident.
The woman was taken to University Hospital Limerick for treatment but was not seriously hurt.