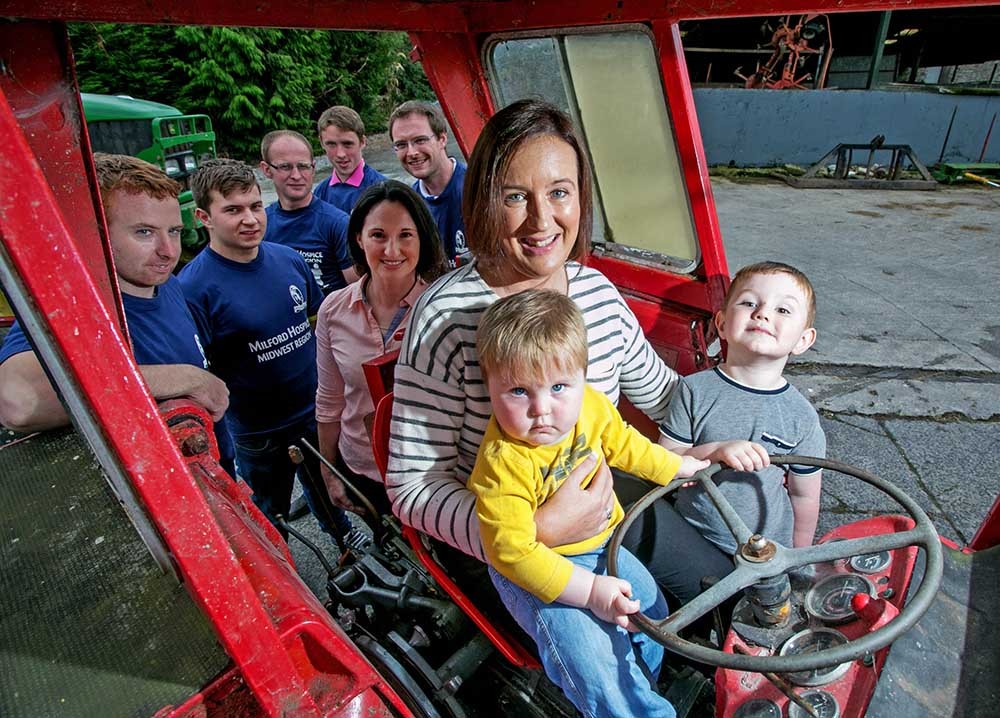 Preparations are well underway for the Pat O' Reilly Memorial Tractor Run due to start from Kilmurry on Sunday 22nd of October.
Sixmilebridge-Kilmurry Macra are extremely grateful to the O' Reilly family for allowing the event to be named after the late Pat O'Reilly with proceeds going to Milford Hospice who took great care of Pat in his final days.
Sixmilebridge-Kilmurry Macra members will be calling to local shops and business with sponsorship cards and flyers to promote the event over the coming weeks.
Pat, a former Macra member was a very progressive farmer who regularly held farm walks, was chairman of the local mart and highly respected amongst the local community and beyond.
Full details of the event can be found on the Sixmilebridge Kilmurry Macra Facebook page. A large crowd is expected on the day and the monster raffle planned that night.