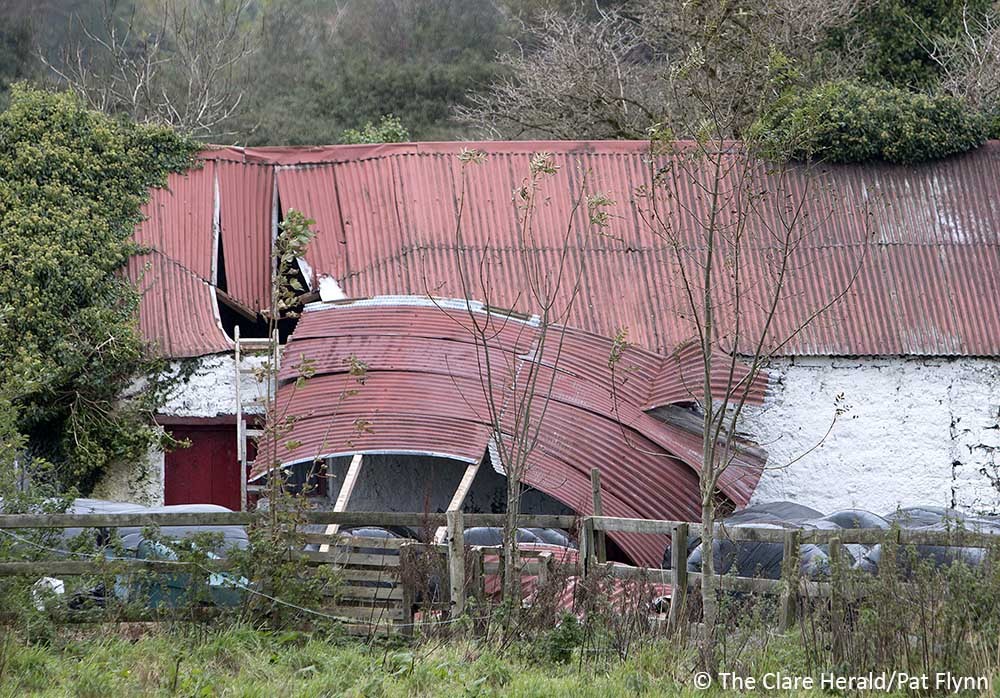 Update:
5.45pm – A spokeswoman for the airport said: "Shannon Airport is fully operational and we are continually monitoring weather conditions. As a status orange wind warning is in place, we are advising passengers intending to fly from Shannon Airport to contact their airline before travelling to the airport.  This is a precautionary measure and is in effect until the storm is expected to abate on Saturday evening."
The Cliffs of Moher will remained closed on Saturday as a result of the expected storm.
Cliffs of Moher CLOSED Sat 21st October ORANGE weather warning@Paddywagontour @WildRoverTours @extremeireland @GalwayTourCo @LallyTours

— Cliffs of Moher (@CliffsofMoher1) October 20, 2017
Earlier: Members of the public have been urged to heed the advice of the Coast Guard as Met Éireann has issued an orange wind warning for Coasts of Mayo, Galway, Clare, Kerry, Cork, Waterford and Wexford.
The Irish Coast Guard strongly advises the public to stay away from exposed beaches, cliffs and piers, harbour walls and promenades along the coast tomorrow.
A south to southeast airflow will strengthen today as Storm Brian approaches from the Atlantic. The eye of the storm will pass over the country on Friday night and early Saturday morning.
During periods of stormy weather, we're asking people to take extra care. Rough seas and extreme weather might look exciting, but getting too close can be risky. So respect the water and, in particular, avoid exposed places where big waves could sweep you off your feet.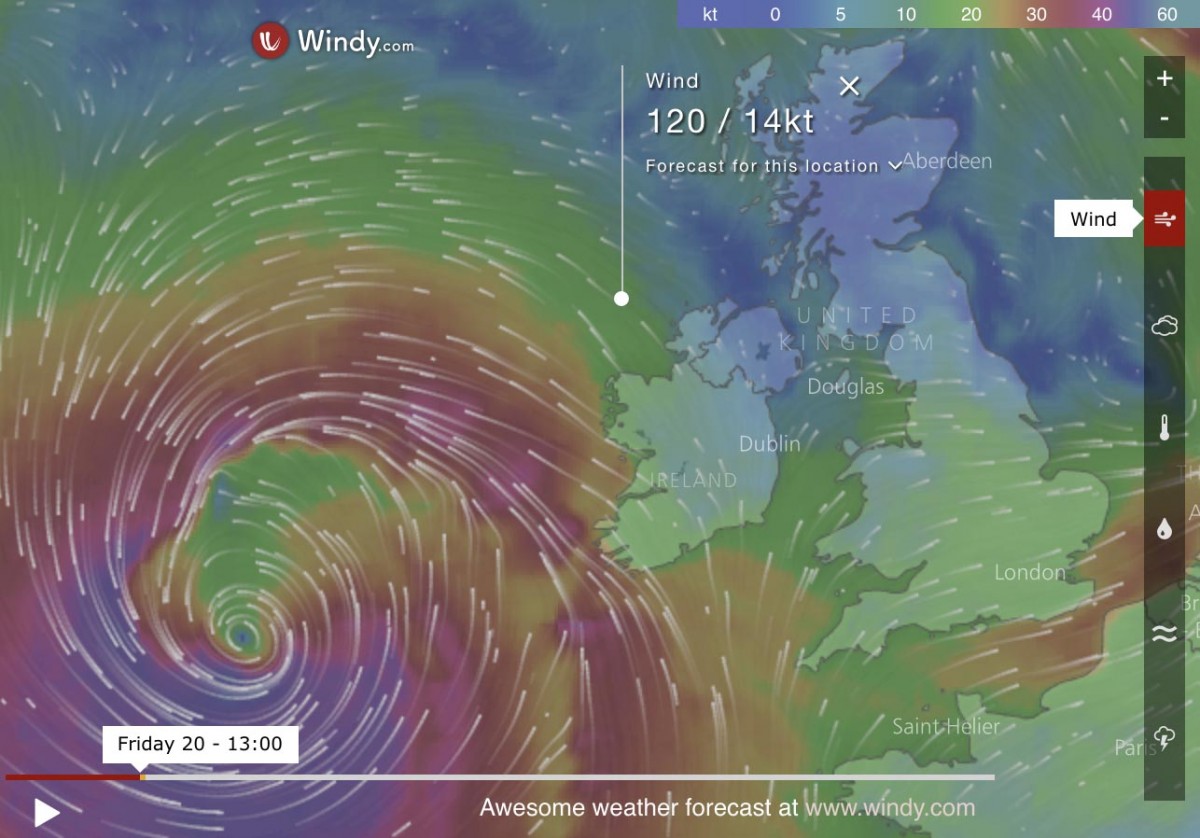 The message from the Coast Guard is 'stay back, stay high, stay dry'.
If you see someone in difficulty in the sea, on the shore dial 999/112 and ask for the Coast Guard.

Met Éireann upgraded the weather warning for Clare to Orange status earlier this week.
The warning is for West to Southwest winds veering Northwest will reach mean speeds of 65-80 km/h with gusts 110-130 km/h in coastal parts of Munster and coastal parts.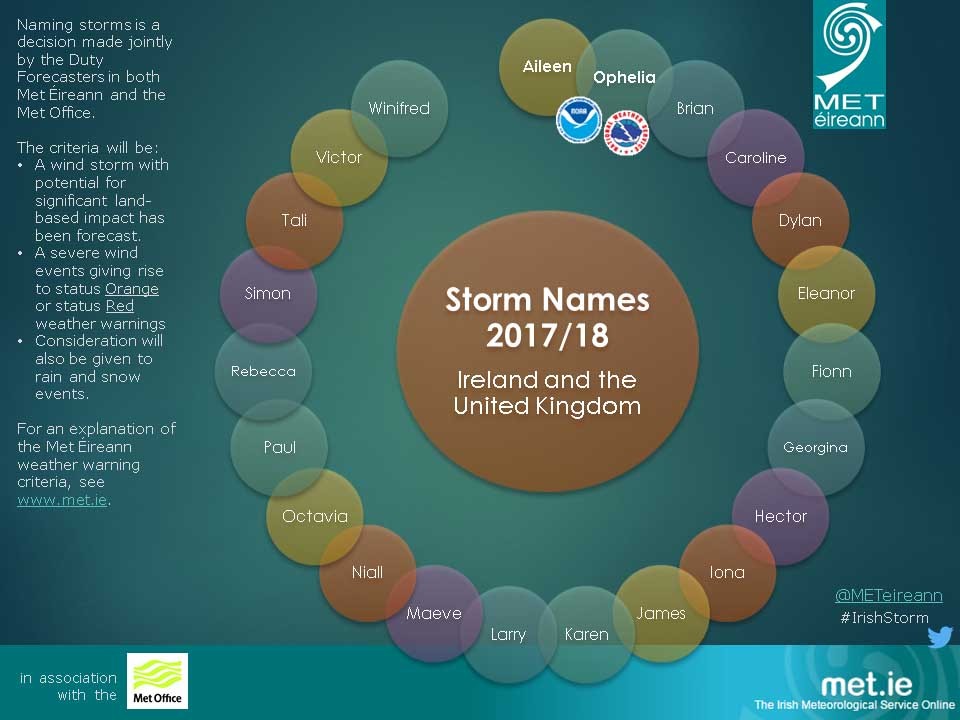 Issued: Thursday 19 October 2017 13:37
Valid: Saturday 21 October 2017 00:01 to Saturday 21 October 2017 12:00
The first storm of the year was named 'Aileen'. The gender of the first storm alternates each year and follows Angus in the 2016-17 season.
The names for the next year have once again been compiled by Met Eireann and UK Met Office.