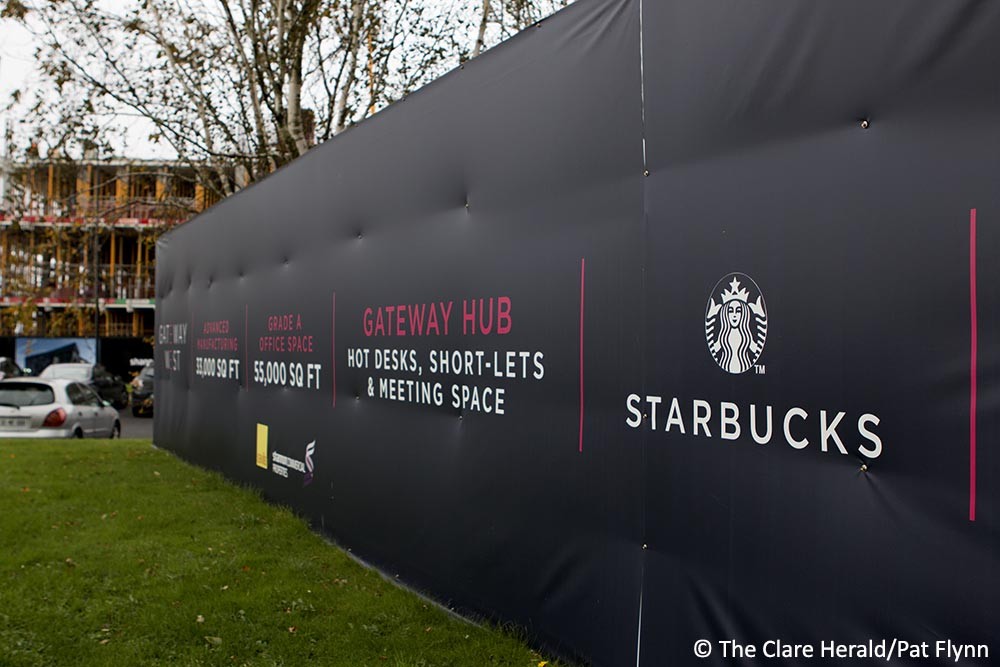 Works have commenced on preparing the site for Clare's first Starbucks coffee house and drive-thru.
Clare County Council has granted permission for the development adjacent to the N19 road that leads from the M18 motorway to Shannon Airport.
The building, which will also have Ireland's first Starbucks drive-thru, will be constructed at Shannon Group's Gateway West, part of the Shannon Free Zone. It's expected that 15 people will be employed by the company.
Brockway Ltd submitted an application for the project to Clare County Council on July 24th last.
A decision on the application was expected on September 17th but was made several days early.
The development, as approved, consists of amendments to previously approved permission.
The plan will comprise a "single storey meeting hub/coffee dock building, including provision of a drive-thru facility, building and site signage and all ancillary landscaping, site works and services."
Permission for the development has been approved subject to eight conditions.