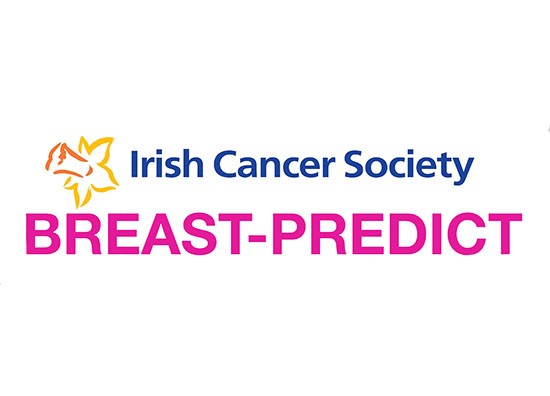 Breast cancer researchers will discuss advances being made in the fight against breast cancer at a free event presented by Pink Ribbon Walk Killaloe in The Lakeside Hotel, Killaloe on Wednesday (October 25th).
October is breast cancer awareness month and BREAST-PREDICT researchers Amelia Smith and Michelle Lowry, whose work is reliant money raised through events like Killaloe Pink Ribbon Walk, will talk about their work and progress being made in diagnosing and treating breast cancer.
BREAST-PREDICT is a nationwide collaboration of breast cancer researchers, coming together with the aim to improve the lives of people diagnosed with breast cancer.
The event takes place on Wednesday, 25 October from 7pm – 9pm and tea/coffee will be served on arrival.
Amelia will talk about her research project which focuses on statins, medications that are widely used for cholesterol-lowering and the prevention of heart disease. She hopes to determine if they can also improve survival and outcomes in women with breast cancer. Michelle is studying a type of breast cancer called HER2-positive breast cancer. She is trying to find ways to determine which patients will respond to a new cancer drug called neratinib. The goal is to better predict which therapies are best for each patient, thus giving all breast cancer patients the best possible chance at a long and healthy life.
The Killaloe Pink Ribbon Walk, which ran from 2010 to 2016, served as a vitally important fundraiser for breast cancer research, raising €412,000 over seven years to fund the work of Irish Cancer Society's researchers and also supports for people affected by breast cancer. In order to continue funding lifesaving research and free support services for cancer patients, new committee members are needed to help run the highly popular event in 2018. Information on the 2018 walk and how you can get involved in the committee will be discussed at the talk.
Lorraine Toner, Community Fundraiser, Irish Cancer Society, said, "The Killaloe Pink Ribbon Walk was hugely popular locally with pink fever taking over the village every year. People attended from Clare, Tipperary, Limerick and indeed further afield as the whole village got behind the initiative. We are so thankful to the committee who led out on the event for seven years, investing a huge amount of time and effort into organising such a fantastic event while raising vital funds to support the fight against breast cancer. We would love to get the event up and running again next year to help fund more research and supports for breast cancer patients. For more information on how to get involved join us on October 25th or contact me on 087 7936499."
Isabella Bray, Research Manager at the Irish Cancer Society, who will also speak at the event, said, "Breast cancer is not just one disease, but rather a collection of different subtypes. Because of this, BREAST PREDICT researchers look at ways that treatments can be personalised to treat these specific types. This personalised approach to research has greatly improved the way breast cancer is now diagnosed. Better, earlier diagnosis increases a patient's chance of survival. Today, survival rates for breast cancer have increased to 85% over five years.
"While increasing survival rates are hugely significant, we must not become complacent when it comes to stopping breast cancer in all its forms. Continued investment in research will mean better patient care, better outcomes, and will hopefully bring us one step closer to overcoming this disease. That is why the Irish Cancer Society's continued investment in cancer research – funded through local community events like the Killaloe Pink Ribbon Walk – is so essential. To hear more about breast cancer research, and how you can help please come along to this free event."