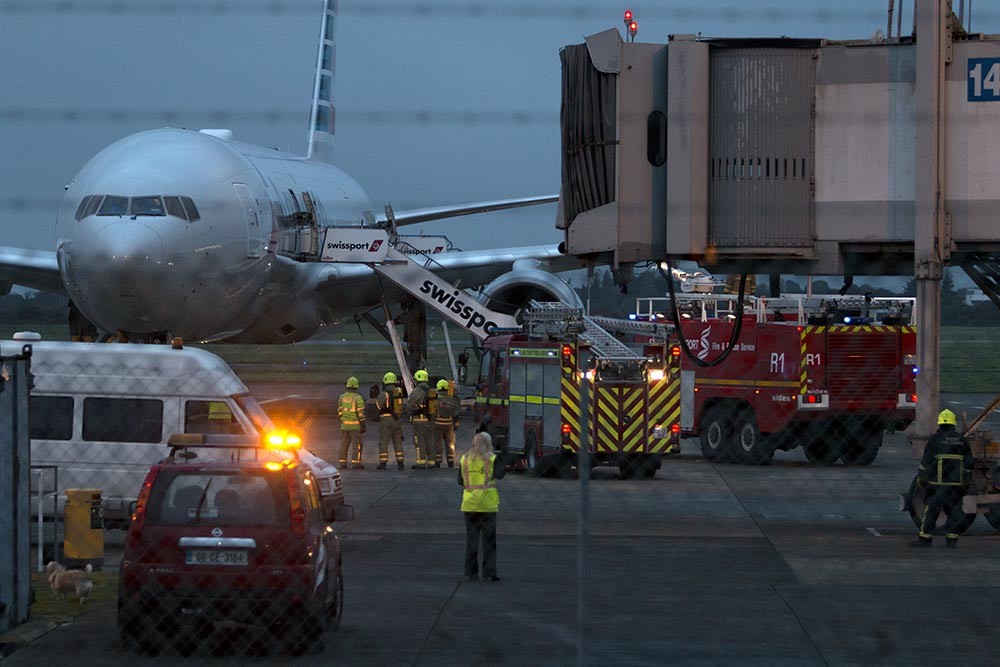 Update:
12.35pm – A replacement aircraft has been flown in from London to take the passengers onto Paris.
The airline has confirmed: "It appears it was a sensor error. The fire brigade confirmed there was no fire in the cargo hold. Once the aircraft is fixed, it will ferry to Chicago in the morning."
1.25pm – The passengers continued their journey to Paris at 1.17pm on board a replacement Boeing 777 jet.
Earlier: A transatlantic jet has made an emergency landing at Shannon Airport this morning.
American Airlines flight AA-62 was travelling from Miami in the US to Paris when the crew declared an emergency and requested permission to divert to the mid-west airport.
The crew of the Boeing 777-200 jet told air traffic controllers they had received a warning in the cockpit of a possible fire in the cargo hold.
The flight landed safely at 7.10am however the passengers were deplaned via mobile steps short of the terminal building and escorted inside. There were 207 passengers and a crew of 14 on board.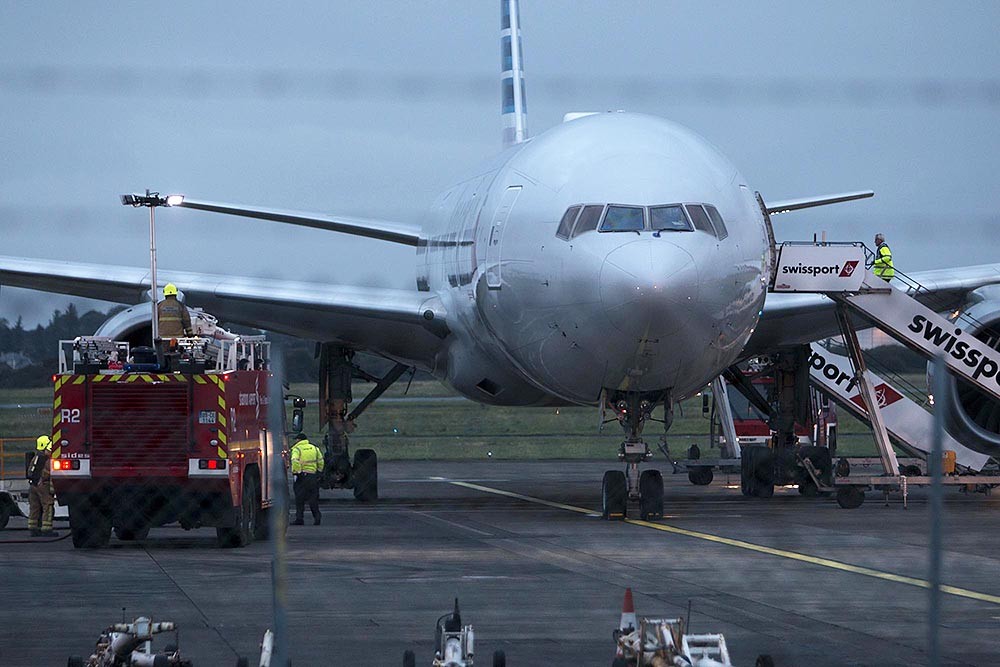 Fire crews from Shannon Town and a number of HSE ambulances were sent to the scene to provide support the airports own fire and rescue service. Ennis fire service was placed on standby at a holding point near Dromoland.
Just one flight was placed in the hold until a runway inspection had been completed after the emergency aircraft had landed. Operations at Shannon were otherwise unaffected.
An inspection of the cargo hold has taken place however it's not yet known whether there was a fire of if it was a false alarm.