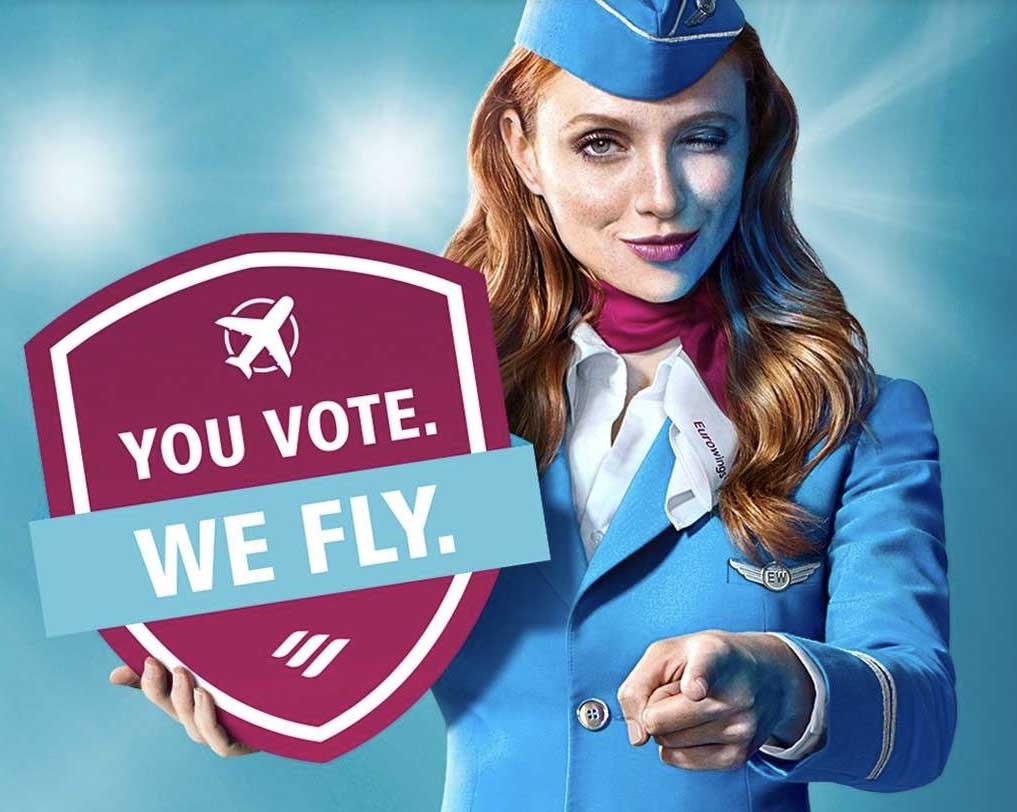 10/10/17 – General voting has now concluded but will recommence for one last hour this afternoon.
Shannon will be up against Mostar in Bosnia and Herzegovina and Trapani in Italy in a final vote-off in the unique Facebook competition.
The vote will take place on Eurowings' Facebook account facebook.com/eurowings/ (the link will also be available on www.shannonairport.ie) today (Wednesday) between 2pm and 3pm.
The final announcement will take place later today.
Earlier: The public has one last chance to help Shannon Airport secure a new route next summer.
In an unusual move, the low cost subsidiary of Lufthansa, Eurowings, is allowing the general public vote for their favourite of ten possible new routes from Cologne for their summer 2018 schedule.
The shortlist features 10 European destinations including Shannon, Biarritz, Brac, Bergen, Belfast, Trieste, Castellón, Mostar, Podgorica and Trapani while one, as voted for by the public, will make their way into Eurowings' timetable next year.
The
Clare Herald
began the campaign earlier this month and voting has been brisk.
Shannon Airport among routes airline allowing public vote forhttp://clareherald.com/2017/10/shannon-among-routes-airline-allowing-public-vote-for-53367/

Posted by The Clare Herald on Wednesday, October 4, 2017
In the past 48 hours, the Shannon vote has increased to almost 9% rising three places in as many days and leaving the mid-west airport trailing by just over 1% for the all-important third place.
The Dusseldorf based carrier is also offering 50 flights for 2 to one of their destinations.
Eurowings CEO Oliver Wagner said: "Our customers are going to decide where we should fly to—no other airline has ever done this".
Shannon Airport Managing Director Andrew Murphy said: "This is a wonderful opportunity for the Irish public to positively impact on our country's tourism industry. Given Shannon Airport's excellent proximity to the Wild Atlantic Way and famous Irish tourist attractions like the Cliffs of Moher and Bunratty Castle and Folk Park, a win for the airport would be a major boost for the Shannon region and Ireland as a whole."
*The voting closes on Tuesday (Oct 10th) at 6pm.
*The big final for the podium positions will take place live on Facebook, Wednesday (Oct 11th) at 3pm