A Limerick Institute of Technology (LIT) scientist has proven beyond any doubt that the pure native Irish Honey Bee – Apis mellifera mellifera is not extinct as previously feared, but still exists on the island of Ireland.
Applied Science Postgraduate Jack Hassett has discovered that millions of the pure native species are living in at least 300 hives throughout the country.
His study shows that while this black bee should still be considered endangered, there are enough of the pure native honeybee in Ireland to not only ensure its survival with the proper support, but also enough Irish bees to repopulate northern Europe, where the majority of Apis mellifera mellifera has died out or been hybridised.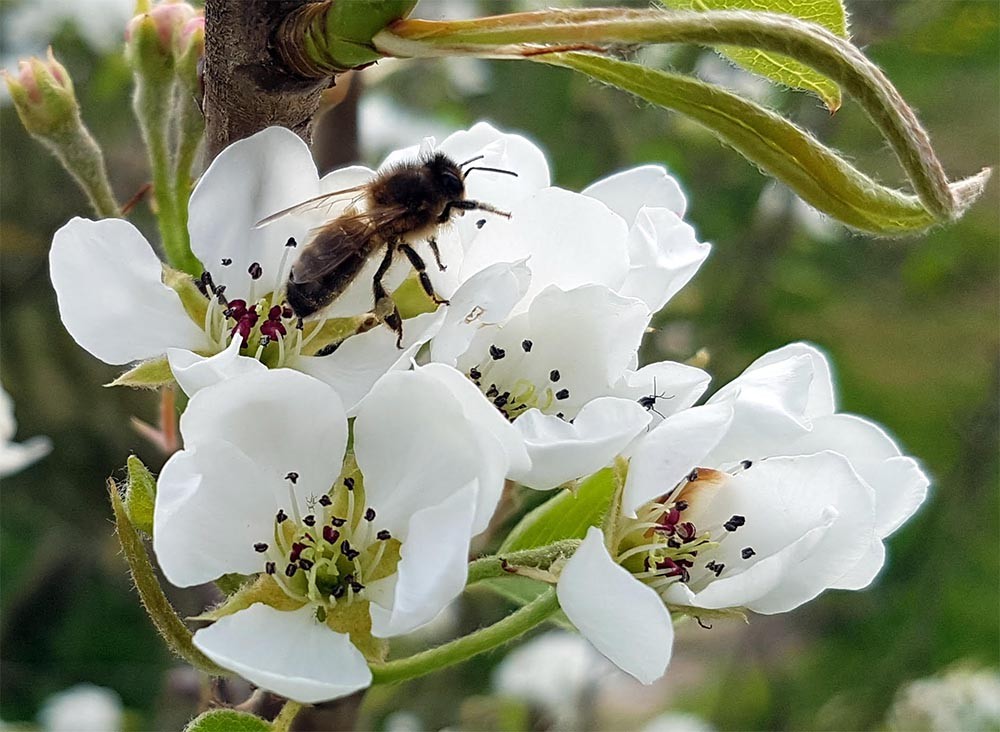 "It had been presumed that the pure form of the native Irish Honey bee was extinct, but on examining bees from more than 300 hives from 25 Irish counties, we now know otherwise," said Mr Hassett.
"We have found that not only are these black bees a pure form of Apis mellifera mellifera, but they also have markers specific only to Ireland. The vast majority of the DNA samples taken showed greater than 95% purity for Apis mellifera mellifera, the native honeybee for northern Europe and Ireland. Anything over 90% is considered a pure form of a species," explained the Applied Scientist Post Graduate.
"The study exceeded all our expectations, and has excited beekeepers across the continent. It has belied the myth that there is no native Irish honey bee in existence. Such a presumption began in the 1920s when a study revealed that the black bee or Apis mellifera mellifera population was decimated in England as a result of the bad management of bees during World War I and an outbreak of Isle of White disease. It was presumed that the same results applied in Ireland.
"However, this new study proves that Ireland now has potentially the greatest reserve of Apis mellifera mellifera in the world, the honeybee that dominated all northern Europe.  This reserve is now critical and could be used to re-stock areas where Apis mellifera mellifera has died out or been hybridised," added Mr Hassett.
"The findings of this work have significant consequences I believe, and it is imperative that we act now to protect this unique population that has adapted on this island over thousands of years.  The distinctive Irish population has been under threat from the importation of queens and hives, and this practice has to stop if we are to prevent the destruction of our unique honey bee through hybridisation and disease," he added.
Jack has been working on his studies for over four years under the guidance of Dr Elizabeth Moore and Dr Michael Geary. Dr Moore has a background in Genetics and Biomolecular Forensics while Dr Geary is an Analytical Scientist and a beekeeper of 15 years.