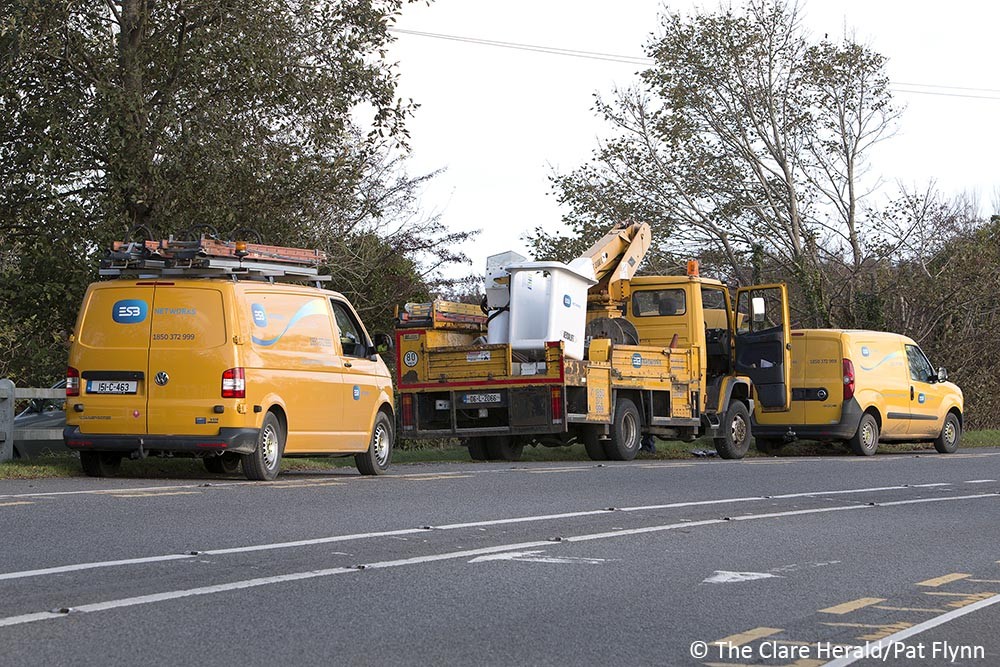 Update:
19/10/17
1.15pm – Faults reported in Bunratty and Ardnacrusha areas.
Earlier: Power has been restored to almost all customers affected by Mondays storm with just a few homes yet to be reconnected.
At lunchtime today about 70 customers were waiting to have their power restored.
ESB Networks crews have been working hard to repair the damage caused to the electricity network by Ophelia and have restored power to170,000 customers 360,000 nationally who were left in the dark.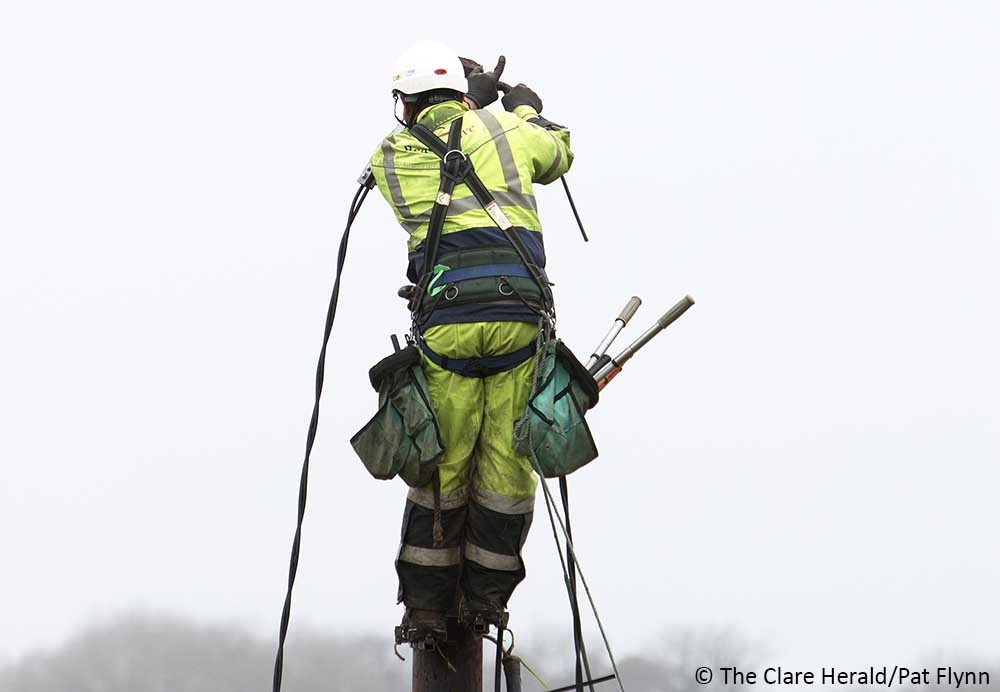 ESB has said: "We have all of our crews working to repair the remaining damage as soon as possible and while we are working as efficiently and as safely as possible, some customers in certain areas may be without power for a number of days due to the severity of the storm and we would like to apologise for this.
We would like to repeat the warning that if you see a fallen wire, you MUST stay clear of it and report it to our emergency number 1850 372 999. Please only call this number in case of an emergency. Please, do not report fallen wires on social media.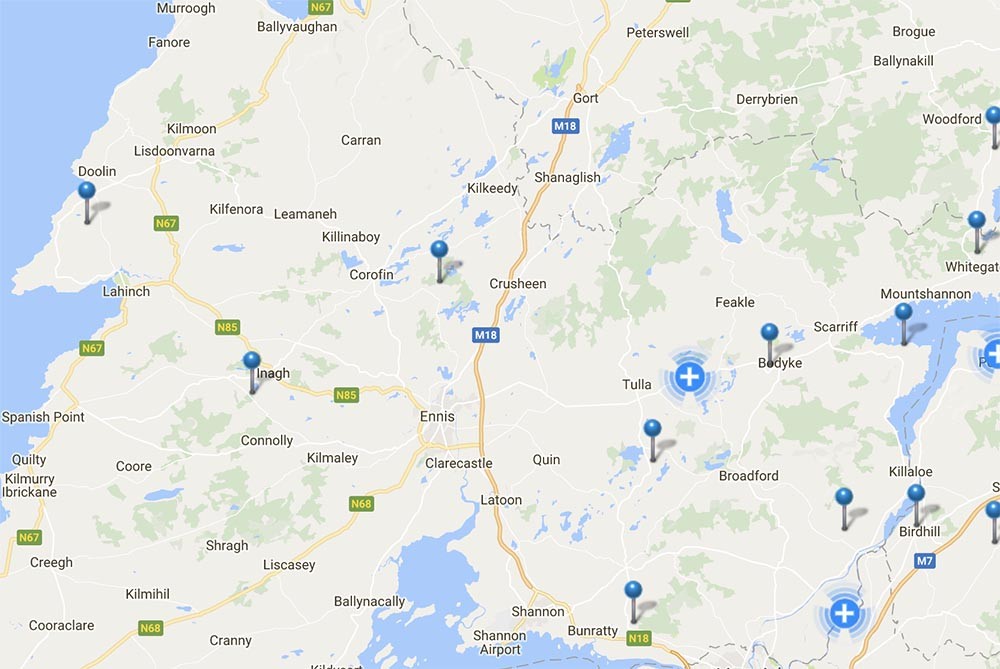 Before logging a fault, please check on http://www.powercheck.ie to see if your fault has already been logged as we are working through all of the faults to repair them. We will have more information later today on restoration times and these will be available on http://www.powercheck.ie