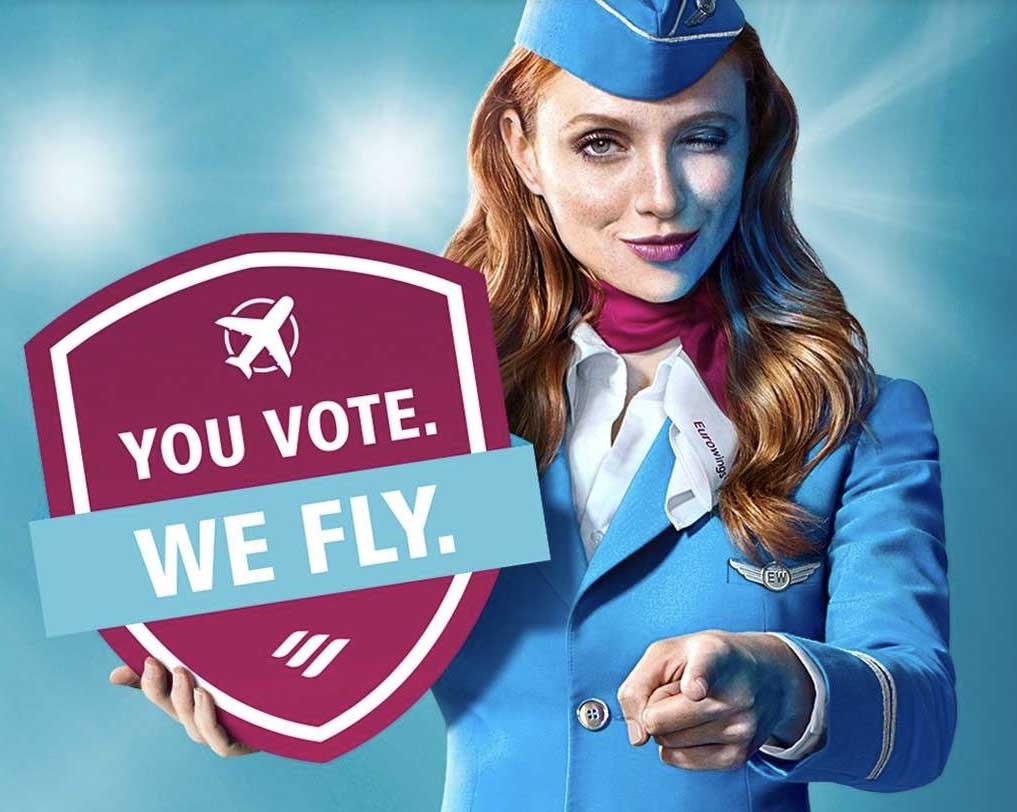 Shannon Airport has been included in a list of routes that a German airline is allowing the public to vote for.
Eurowings, based in Dusseldorf, is a wholly-owned subsidiary of Lufthansa.
The fastest growing airline in Europe is allowing the travelling public to vote for one of ten routes. The most-voted destination will feature in Eurowings' 2018 summer schedule.
Shannon among routes airline allowing public vote forhttp://clareherald.com/2017/10/shannon-among-routes-airline-allowing-public-vote-for-53367/

Posted by The Clare Herald on Wednesday, October 4, 2017
"We are letting you decide our next flight route! Take part in the vote and choose your favourite travel destination," the carrier has said.
The shortlist features 10 European destinations. These are: Biarritz, Brac, Bergen, Belfast, Trieste, Castellón, Shannon, Mostar, Podgorica and Trapani.
Visit http://www.vote-and-fly.com/ to cast your vote. #BackingShannon