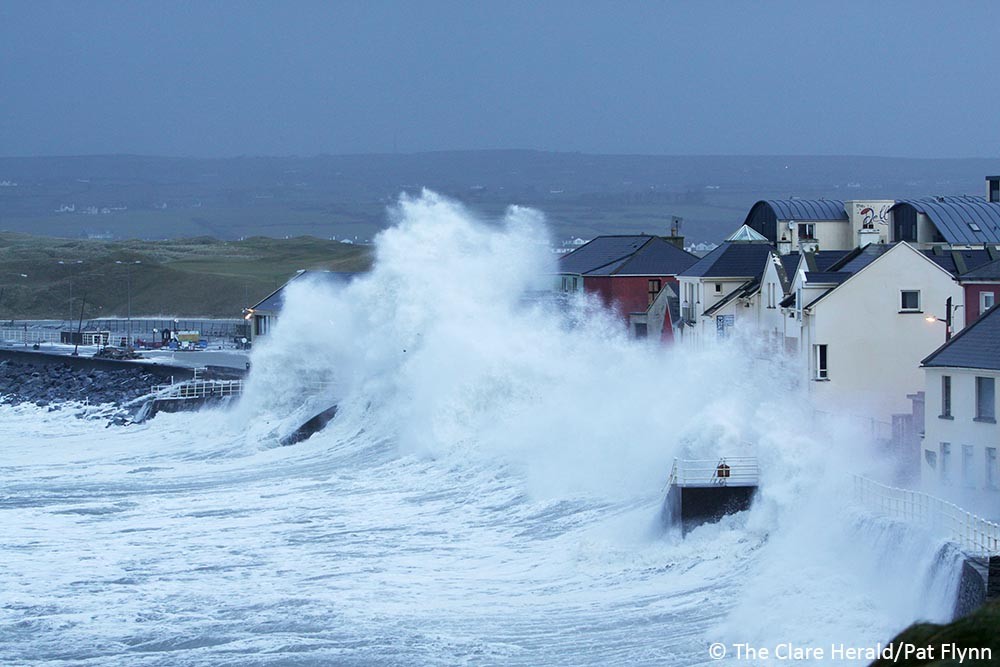 Update:
Saturday 4.00pm
School Transport Scheme services operated by Bus Éireann in Cork, Kerry, Clare, Mayo & Galway will not operate, Monday October 16th, due to Met Éireann's Status Red weather warning.
Yesterday, Bus Éireann contacted parents, school management bodies and school transport contractors by email to inform them that this situation may arise.
This decision is guided by Met Éireann's Status Red weather warning, which advises that 'action is taken' to protect against the possible effects of severe weather.
The company said: "We are aware this decision may cause inconvenience, but safety of schoolchildren is our number one priority. Please see www.buseireann.ie/RedAlert for further details. Schools will make their own decisions on whether to open or remain closed, but School Transport Scheme services will not operate in – or into – areas affected by Status Red."
Services are expected to resume in these counties on Tuesday – as Met Éireann have advised that the Status Red alert ends at 03.00 on October 17.
Please see www.buseireann.ie for updates in relation to this – and other other service disruption – along with @buseireann on Twitter and Faceboook.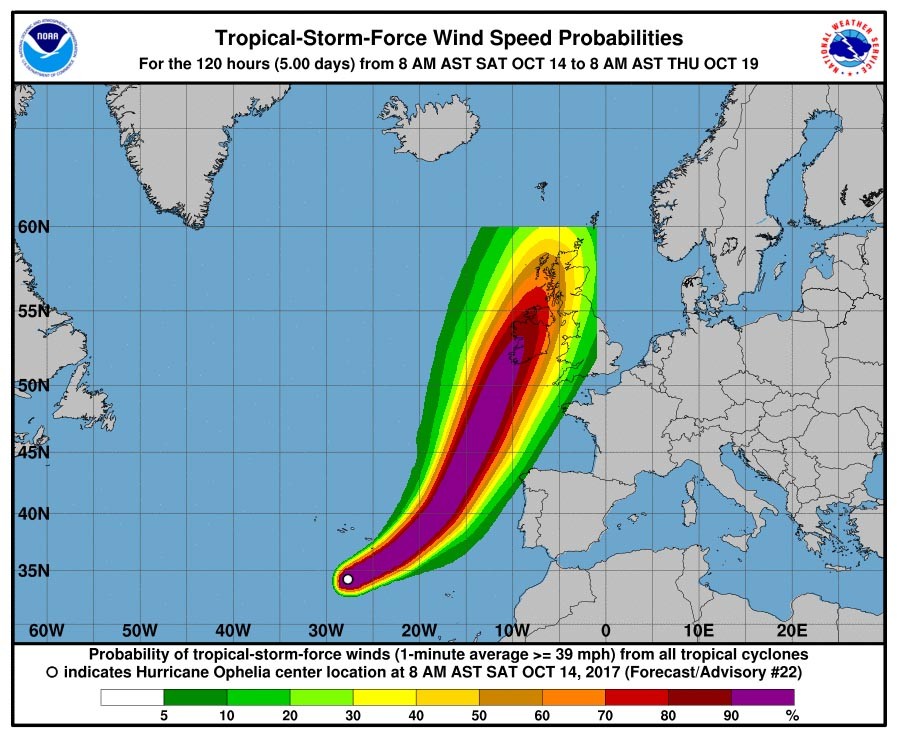 Earlier: Met Éireann has upgraded its weather warning to Status Red as forecasters continued to closely monitor the track fo Hurricane Ophelia as it crosses the Atlantic towards Ireland.
Yesterday, the weather service said there was strong evidence from the weather forecast models that the remnants of Ophelia would track close to or even over parts of Ireland.
Met Éireann has now warned: "Hurricane Ophelia is expected to transition to a post tropical storm as it approaches our shores on Monday bringing severe winds and stormy conditions. Mean wind speeds in excess of 80 km/h and gusts in excess of 130km/h are expected, potentially causing structural damage and disruption, with dangerous marine conditions due to high seas and potential flooding."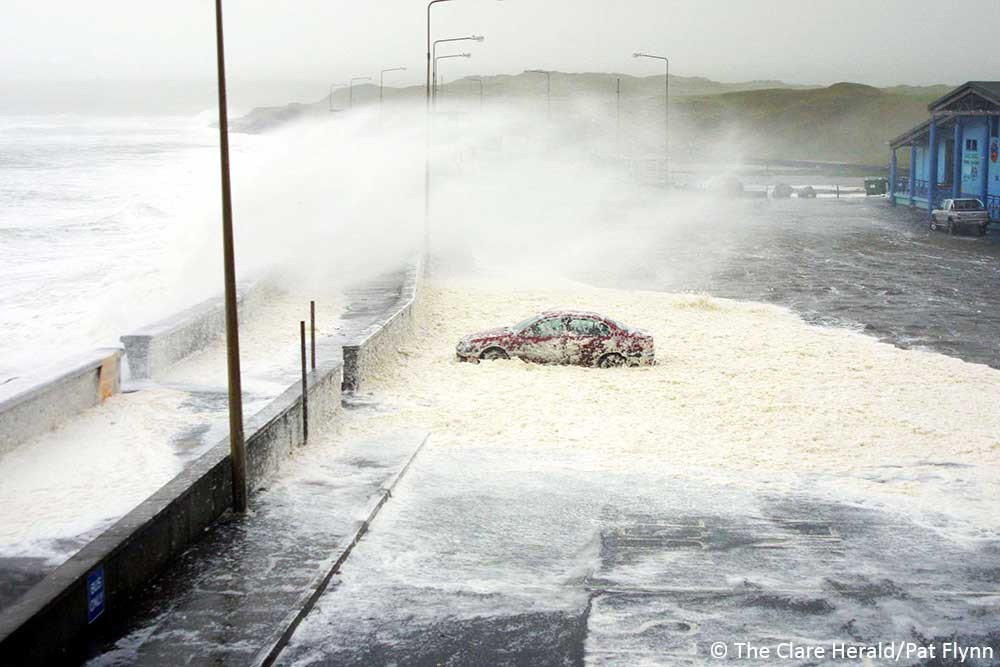 A Red Status Wind Warning has been put in placed for counties Clare, Mayo, Galway, Cork and Kerry.
Clare County Council has issued a storm warning for the entire county in advance of severe weather conditions that are expected during Monday.
The authority is urging land, home and business owners, particularly those in low-lying coastal areas, to take precautionary steps in light of the flood risk posed by a combination of storm force winds and a large sea swell.
Clare County Council, in consultation with Met Éireann, will continue to monitor the situation over the weekend. Updates will be issued where necessary on Clare County Council's Twitter (@clarecoco) and Facebook (clarecountycouncil) accounts and on this website. Sign up for free alerts via SMS here.
Flooding advice is available on www.flooding.ie. Information included on the website includes advice on identifying flooding risks, protecting property against flooding, necessary steps to be taken if a property is flooded, and assessing and repairing property damaged by flooding.
The Irish Coast Guard has also issued a safety warning ahead of the arrival of the storm.