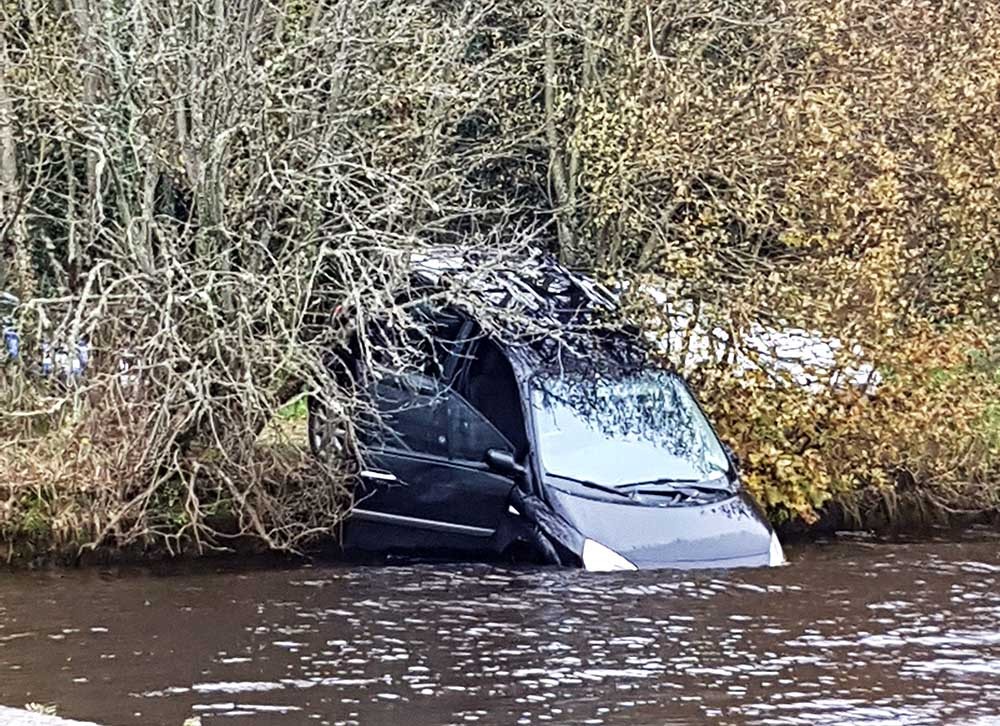 A family had a lucky escape yesterday after their car ploughed into a lake in Co Clare.
The incident happened at around 1.30pm at Knockaphort near Mountshannon where a similar accident involving a young baby occurred last May. The area is an access point for the historic Holy Island on Lough Derg also popular with visitors to the lake.
The vehicle was left dangling over a low wall with its front wheels in the water which was about three feet deep. It's believed that the car was only prevented from entering the lake completely because it became wedged between two trees.
Two large branches that the car had knocked into the water with the impact, landed beneath the vehicle and are thought to have prevented the car from becoming completely submerged
It's understood that the family of three, who had been staying in accommodation in the local area, had been in the car at the time. They managed to clamber out of the car and back onto dry land.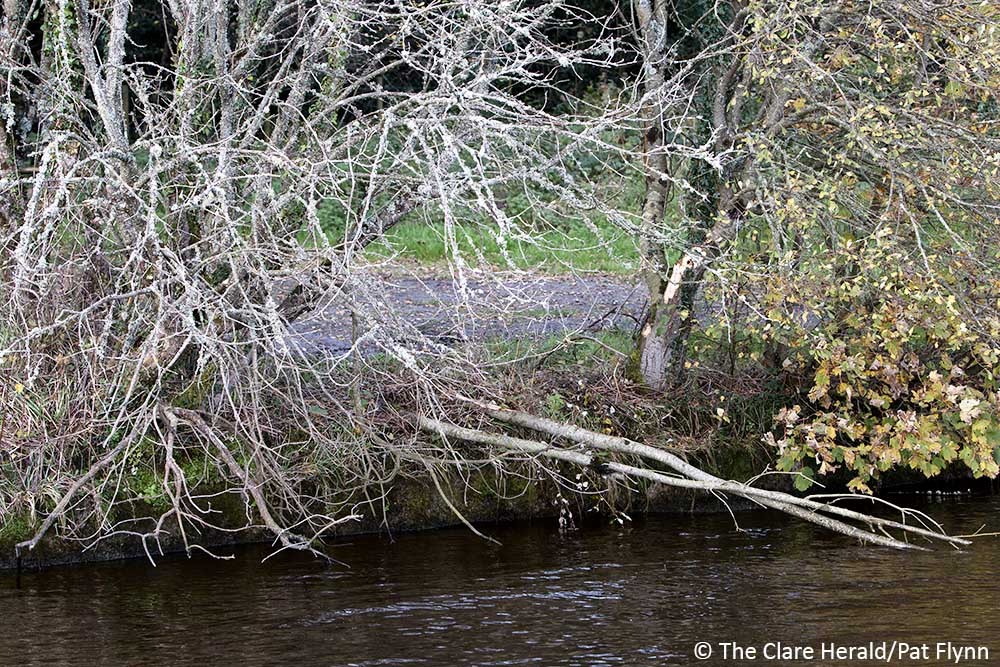 Gardaí were alerted and made their way to the scene while a local farmer used a tractor to pull the car from the lake. The car was later removed from the scene by a recovery truck.
An eyewitness said: "I heard loud crackling like branches snapping and turned around to see the car nose down in the lake. It looks like they were parking the car and it just jumped forward. There was a couple and a young girl, maybe 12 or 13 years old. They weren't hurt except for one who hit their knee."
The family, understood to be from Northern Ireland, made their way back to their accommodation while arrangements were made to recover the car.
No one was injured in the incident.
Last May, a six-month-old baby had a lucky escape from a car which rolled into the lake at the same location.
A Dublin couple had parked their car and left it for a matter of seconds with the infant strapped into a car seat in the rear.
Without warning, the car began to slowly move forward before rolling into the water. The vehicle narrowly missed a local angler. The angler and the child's mother were able to rescue the baby from the car before the vehicle became submerged. The child wasn't injured in the incident.