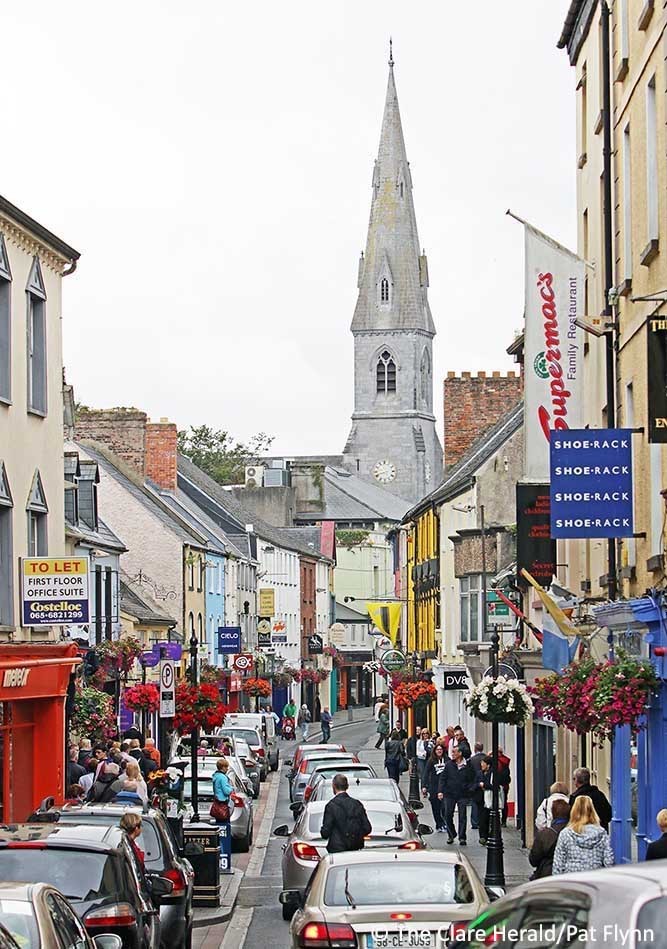 The Mayors of Ennis and Clare have welcomed the naming of Ennis as winner of the Retail Excellence Ireland Friendliest Place Award 2017. 
Ennis was nominated for the award by the Economic Development Directorate of Clare County Council and beat off competition from the other finalists (Swords, Limerick City, Trim and Waterford City).
Each County and City Council across Ireland was invited to enter their city, town or village in the annual nationwide competition which is run in association with Barclaycard. In early August retail experts undertook 'Mystery Shops' of a number of Ennis businesses where they judged customer service, store appearance externally, internal layout and staff helpfulness.  Individual stores which achieve a combined score of 80% or over will be awarded the Retail Excellence Ireland Mark of Excellence to display.
Mayor of Ennis, Councillor Paul Murphy said, "Being named Ireland's Friendliest Place is testament to the high quality visitor and shopping experience on offer in Ennis and is a vote of confidence in the partnership approach adopted by the Economic Development Directorate of Clare County Council, Ennis Chamber and local businesses to promoting the town. I also want to congratulate Jean McCabe and her staff of Willow on being named one of the top five shops of 2018 in Ireland."
Mayor of Ennis, Councillor Tom McNamara added, "Ennis' success in this awards scheme will further raise awareness of the town's attractiveness as a shopping destination and visitor location. This award is complemented by the recent awarding of 'Coach Friendly Destination' status to Ennis by the Coach Tourism and Transport Council of Ireland."
Brian McCarthy, Acting Director of Economic Development, Clare County Council stated, "Entering the awards scheme presents a good opportunity to promote the town and have it evaluated by key retail professionals. Our success in being shortlisted is an endorsement of the high standards and quality our local retailers provide to their customers."
"Clare County Council, through the Local Enterprise Office, and Ennis Chamber are working together to promote the development of a vibrant and competitive retail sector in the town. It is important that local business development and support organisations continue to collaborate in order to reinforce and build on the positive momentum made in the local retail sector in recent years," added Mr. McCarthy.