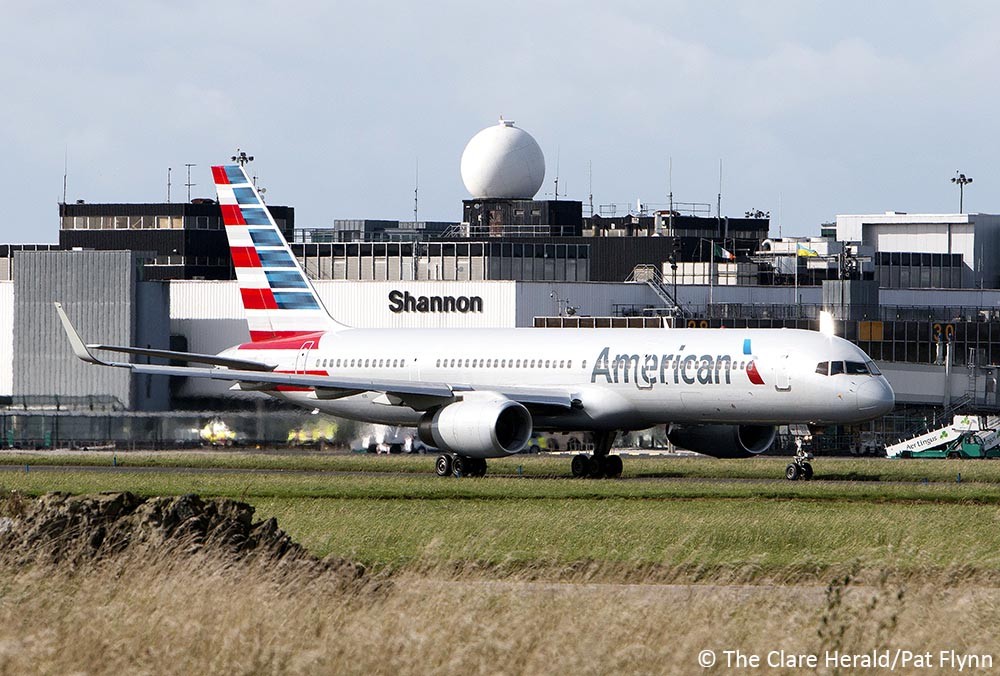 American Airline's team at Shannon Airport has beaten off stiff competition from across the world to win its recent 'Customer Cup' award.
Shannon scored highest in the five operational metrics that the international operational competition is based on, namely departure time dependability, aircraft turn time dependability, baggage performance, customer feedback and overall airport experience.
Airports are put into categories according to the size of their operation and the team that achieves the best performance in their category wins the 'Customer Cup' and is recognised by senior management and American's 120,000 employees worldwide.
For the first time, American's team at Shannon Airport, led by General Manager Shirley Carroll, exceeded their targets in all five operational metrics by over 100% to win the 'Category 2 Customer Cup' for the third quarter of 2017, beating other similarly sized international airports to the title.
The airline operates a Shannon-Philadelphia summer season service and such has its success been that it is bringing it back a month earlier in 2018, starting on April 5th and operating through to October 1st.
Announced in August, as the airline continues to build on the growing demand for flights between Shannon and its Philadelphia hub, the expansion will add an additional 50 return flights and 7,000 passengers. It is a service that continues to grow, with a 60% increase in capacity already added since 2013.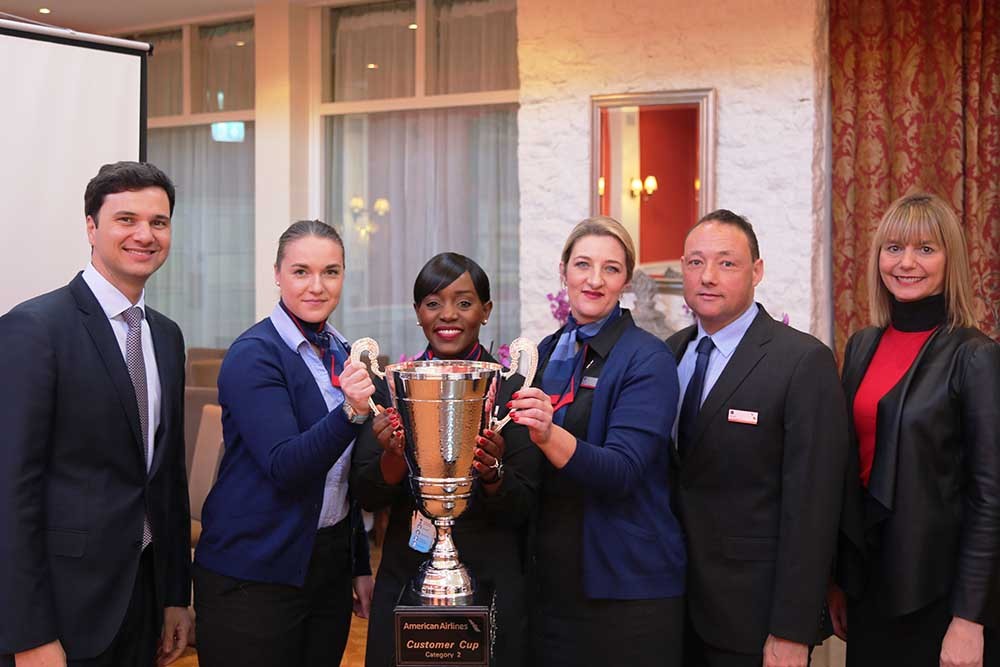 Said Faith McLoughlin, American Airline's Customer Service Agent at Shannon:  "This is the first time our Shannon team has won the Customer Cup so we feel proud to have our name up in lights. Nobody works in silos here; we lean on each other for support, working off each other's strengths and that applies to our vendor and airport partners too."
Said fellow Shannon Customer Service Agent Judite Vitola: "There is a close community in this part of Ireland and especially here at the airport.  Ourselves, our vendors and the airport authority all recognise that an on time departure and happy customers is win for everyone and so we work together to achieve this."
Said Shannon Airport Operations Director Niall Maloney:  "We pride ourselves on our operational successes and collaborative approach with all our airline partners.  Our team here works extremely hard to make sure we always operate at optimum levels and this award won by the American Airlines Shannon team certainly suggests we are doing our part well.
"American Airlines are a pleasure to work with and we're delighted to have been able to play a small part in them winning this award.  It sends a really positive signal to their executive team that Shannon is a really good airport to operate in and out of."