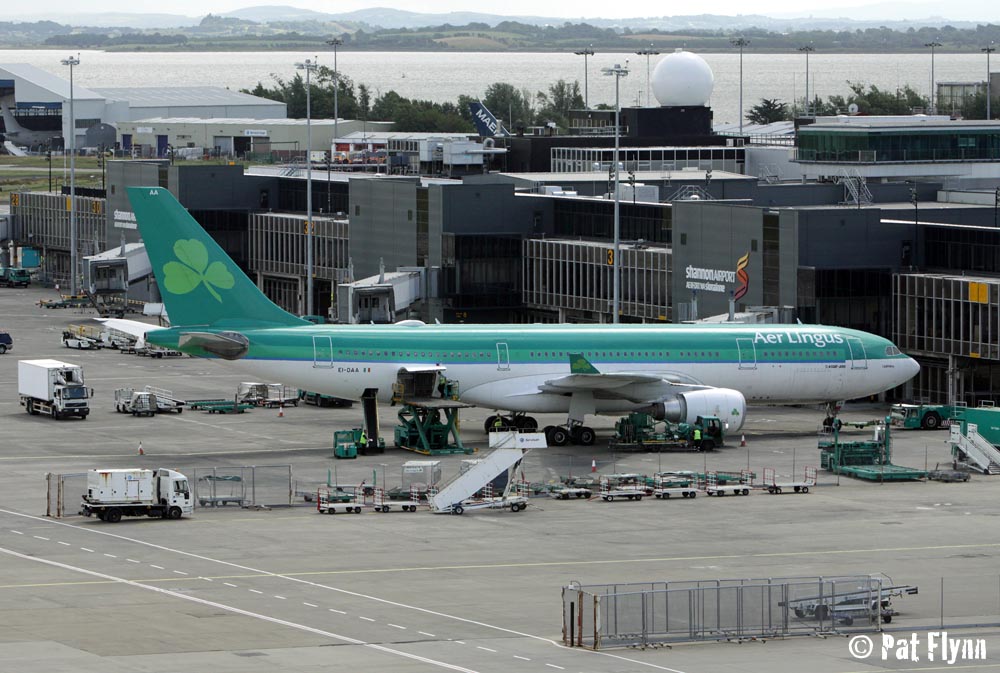 An Aer Lingus flight has made an emergency landing at Shannon Airport this afternoon after the crew reported a problem with an engine.
Flight EI-145 had just departed Dublin and was en route to Los Angeles when the crew advised air traffic controllers of the issue. There were 267 passengers and a crew of 11 on board.
The crew of the Airbus A330-200 jet continued towards Shannon reporting an issue with the aircraft's number 2 engine.
The crew shut down the engine after receiving a fire indication. The flight circled over north Limerick for a time to burn off fuel to ensure the aircraft touched down within safe landing weight limits.
The airport's own fire and rescue service was standing by for the aircraft while units of Clare County Fire and Rescue Service from Shannon Town were sent to the airport along with ambulances from Ennis and Limerick. A number of garda units also responded to the airport.
Additional units of the fire brigade from Ennis were sent to a designated holding point at Dromoland in case they were required.
The flight landed safely at 4.38pm and stopped on the runway so fire crews could carry out a visual inspection of the engine. Once it was confirmed there was no fire, the jet continued to the terminal.
An Aer Lingus spokesman said: "Aer Lingus flight EI145 departed Dublin today at 15:39 en route to Los Angeles with 267 passengers and 11 crew on board. The flight diverted to Shannon Airport due to a technical fault with the aircraft. The aircraft landed safely at Shannon at 16:36. Emergency services were in attendance as a precaution. Passengers will be brought to Los Angeles on the next available flight."
Meanwhile, less than an hour later, a flight was forced to return to Shannon Airport after the crew reported a 'minor issue' on departure.
The Airbus A320-200 jet took off from Shannon at 5.30pm bound for Luton Airport in England. There were no passengers on board the ferry flight.
Soon after departure the crew requested permission to level off so they could investigate an issue. It's understood the crew reported an issue with a landing gear door.
The plane, which had been operated by Monarch Airlines which ceased operations in October, returned to Shannon for a safe landing about 25 minutes after first departing.
The crew didn't declare an emergency and did not request assistance after landing.